Are you planning to visit Spain some time in the near future? If your answer is yes, then you've come to the right place because we've just created a list of the best places in Spain for an unforgettable vacation!
From breathtaking scenery and ancient Roman cities with finely detailed architectural buildings, to turquoise blue waters – there are so many things for you to do and see in Spain.
With so much variety on offer, Spain is suitable for all kinds of travellers; no matter if you are a solo traveller, a couple looking for a romantic getaway, or a family looking for an all-inclusive safe holiday.
10 of the best places to visit on Spain
1. Madrid
Madrid is the capital and a definite must-visit city in Spain. It has many things to offer you; starting from a wealth of historical sites to lovely neighbourhoods, green parks and mouthwatering cuisine.
Make sure to visit the three museums – Museo Nacional Centro de Arte Reina Sofía, Museo Nacional del Prado and Thyssen-Bornemisza Museum when you are here.
The Museo Nacional del Prado has some notable artworks like the Las Meninas (displaying the Spanish royal family of Felipe IV), Jacob's Dream by José de Ribera, The Virgin and Child by Luis de Morales and The Annunciation by El Greco.
Other attractions to check out in Madrid are Buen Retiro Park, Royal Palace and Gardens, Temple of Debod, Basílica de San Francisco el Grande and Puerta de Alcalá. If you're a football fan then why not take a tour of the Santiago Bernabeu stadium or watch Los Blancos in action!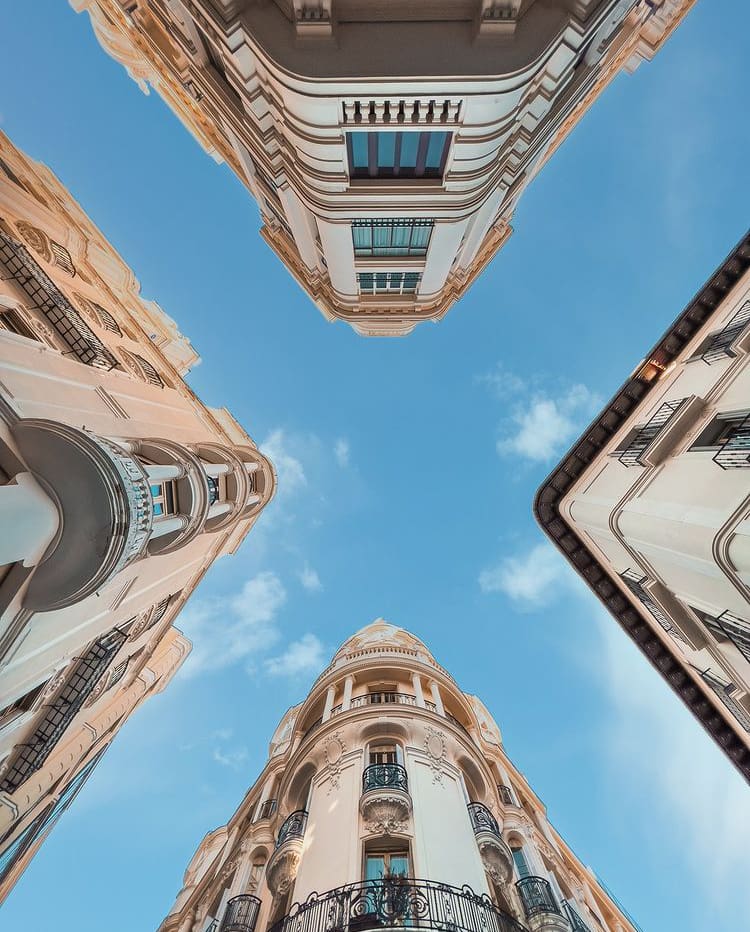 2. Barcelona
Barcelona, which is Catalonia's capital and the second-largest city in Spain, offers a totally different vibe with its Mediterranean climate.
Here, there are beautifully laid coastal areas, crystal clear blue waters, and a luxurious resort scene. All of which really encapsulates the beach destination combined with the cityscape holiday you always dreamt of!
Make sure to check the most iconic attraction in Spain when you are in Barcelona – the Basílica de la Sagrada Família with its 18 soaring towers which were designed by Antoni Gaudí in 1883.
However, it was not completed during his time, and today it is declared as a UNESCO World Heritage Site and is anticipated to be completed by 2026.
Some of the other highlights you can check out are the Gothic Quarter, Casa Milà, Bogatell Beach, Parc Güell, the Palace of Catalan Music, and the Picasso Museum. Another top location for football enthusiasts – be sure to make a stop at the Nou Camp for one of the most thrilling football experiences in the world!
3. Granada
Granada is located in the Andalusia region ,at the foot of the Sierra Nevada Mountains to be specific, and proudly provides a home to varying architectural styles – Islamic, Jewish, and Catholic among others.
One of the places that are not to be missed when you are in Granada is 'The Alhambra' – which served as the Moorish kingdom between the 13th and 15th centuries. Today it is a UNESCO World Heritage Site.
The palace complex has finely detailed Islamic architecture, whereas the Alcazaba is the oldest 13th-century Moorish fortress in place with ruins of rampart and towers.
Some other highlights in Granada include; the Albaicín (The Arab Quarter), Church of San Nicolas, Royal Chapel of Granada, Cathedral of Santa María de la Encarnación, and Arab Spice Market.
4. Valencia
Valencia is a port city that is often referred to as 'heaven in Spain' because of its futuristic vibe coupled with a Mediterranean climate. It boasts a historic centre with a variety of museums. This makes it one of the best places to visit in Spain if you are a history buff!
One of the most visited places in Valencia is "The City of Arts and Sciences"; a collection of attractions that spans over 2 kilometres and includes things like the Hemisfèric IMAX Cinema, The Planetarium, Museu de les Ciències, and Oceanogràfic – the largest aquarium in Europe.
Other highlights include; La Lonja de Seda, Central Market, Catedral de València, La Almoina Archaeological Museum, National Museum of Fine Arts, Ceramics Museum, and Plaza de la Virgen.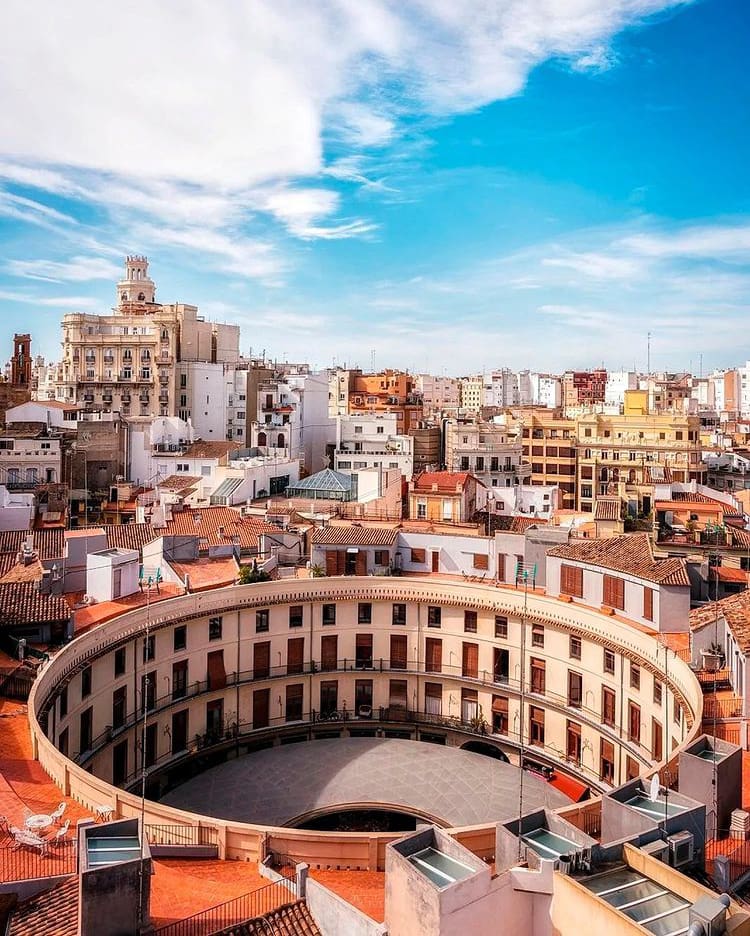 5. Córdoba
Córdoba is also a city located in Andalusia and takes you back in history as far as the 8th century with its gloriously constructed mosques, churches, palaces, and museums. It is also a perfect example of the blend of Islamic, Roman, Jewish and Catholic architecture in Spain.
Córdoba is widely known for La Mezquita, the UNESCO-listed Islamic Mosque that showcases the multicultural nature of the city. It was constructed in the 784 A.D. but was converted to a Catholic church in the 13th century with Gothic-revival architectural styles.
Some of the other highlights you can checkout are Old Jewish Quarter, Palacio de Viana, Roman Bridge, Museo Arqueológico de Córdoba and Museo de Bellas Artes.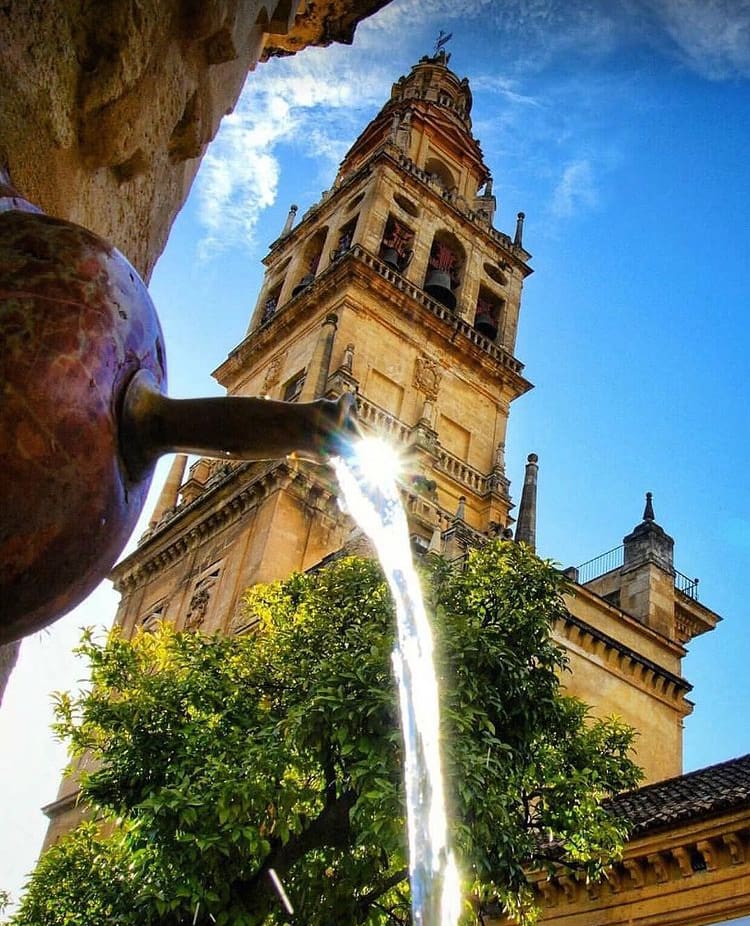 6. San Sebastian
If you want more of that laid-back beach vibe, San Sebastian is one of the best places to visit on Spain. This is because it is a resort town located in the Bay of Biscay, and you are guaranteed to even enjoy some water sports like surfing and jet skiing when you are here!
Make sure to check out the beautiful beaches like Playa de la Concha, Playa de la Zurriola, and Playa de Ondarreta when you are here.
Other attractions include; Parte Vieja (Old Town), Castillo de la Mota, Museo San Telmo, Palacio de Miramar and Basilica of Santa María del Coro.
7. Seville
Seville is a charming city filled with Spanish history and culture – from the ancient Moorish monuments to Roman ruins and friendly neighbourhoods.
It served as the capital for the Moorish dynasty from the 15th to 18th century, all of which is evidenced by the Real Alcázar – which is the UNESCO World Heritage Site – that provided a residence to Moorish ruler al-Mu'tamid.
However, one of the most visited attractions here is the Catedral de Sevilla, which is known as the largest Gothic cathedral in the world! The bell tower of Catedral de Sevilla has an interesting story too; it used to be the minaret of the 12th-century mosque built by the Moorish dynasty in Seville.
Some other highlights you can check out are Plaza de España, Barrio de Santa Cruz, Iglesia Colegial del Divino Salvador, Museum of Flamenco Dance and Metropol Parasol Walkway.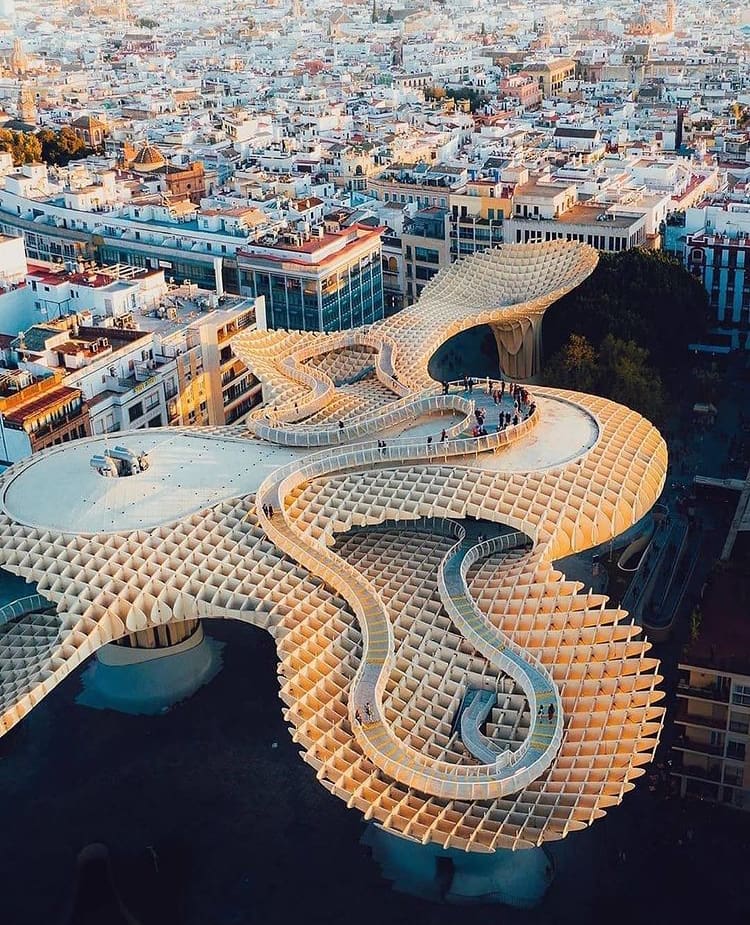 8. Ibiza
Another one of the best places to visit in Spain is Ibiza. Especially if you are looking for flawless beaches with a Mediterranean climate!
Ibiza is an island, totally separate from the Spanish mainland. You can reach the island with a 5–6-hour ferry ride or a short flight.
While here, be sure to check out the longest beach in Ibiza, the Playa d'en Bossa which is also home to the best resort on the island. Soak in the calm sea waves, or simply enjoying the sun while sipping a cocktail at sunset.
There are many other beaches as well; the Benirras beach, Talamanca beach, Pou des Lleo beach and more, if you feel that Playa d'en Bossa is too crowded.
9. Bilbao
Bilbao is like a totally different country thanks to its unique influences on culture, food and even language.
The city is a great place for all the foodies out there looking to try some mouthwatering adventures in Spain! A few restaurants worth checking out are Ola Martín Berasategui restaurant, Nerua restaurant, and the Restaurante Mina.
The most popular attraction is the Guggenheim Museum – with extravagant 20th-century architecture by Frank Gehry – and a home to hundreds of art pieces.
Highlights within the museum are the Villa Borghese painting by Willem de Kooning, the Humans photography assortment by Christian Boltanski, Three Red Spanish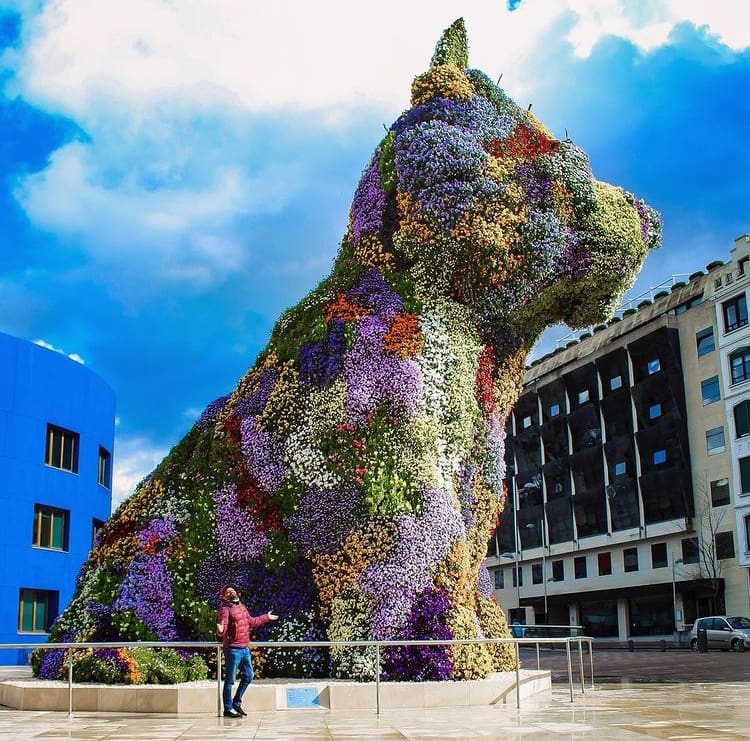 10. Segovia
Segovia is another one of the best places to visit in Spain because it is the perfect blend of history, culture, romance and beautiful scenery.
The incredible hilltop location is an almost fairytale-like setting, and will leave you breathless!
One of the most popular attractions in Segovia is the Roman aqueduct – which is a UNESCO World Heritage Site that was built in the year 50 A.D.
You can see it very clearly at the Plaza del Azoguejo where it reaches approximately 28 meters in height.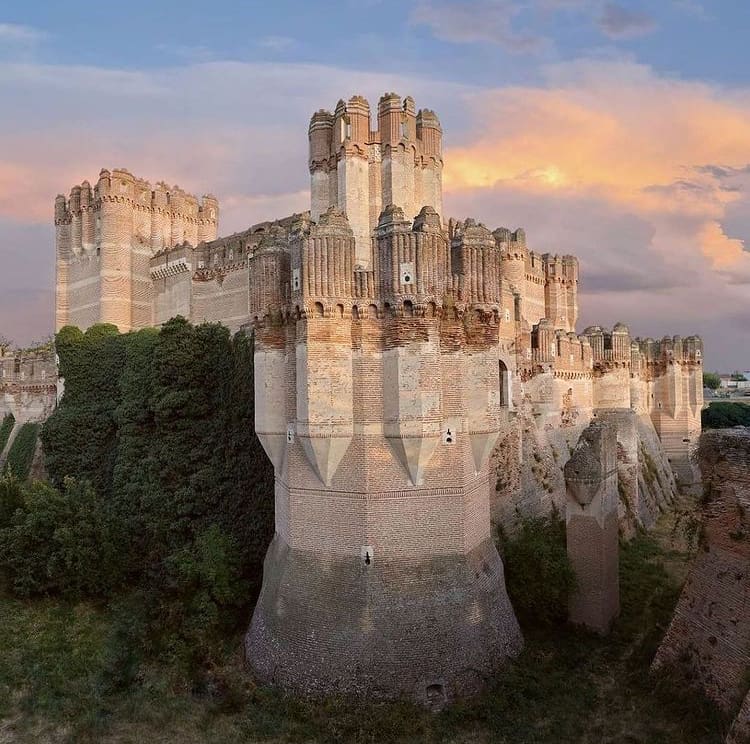 Another not to be missed attraction is the Alcázar, which looks like the inspiration for Disneyland's castle. It dates back to the 13th century when it served as the residence of King Alfonso X.
Some other highlights you can check out are Palacio Real la Granja, Cathedral de Segovia, Iglesia de la Vera Cruz, Iglesia de San Esteban, Casa de los Picos and Museo Gastronómico de Segovia.
Join our community of keen travellers, wildlife enthusiasts and adventure seekers.