Welcome to Kruger National Park, a magnificent wilderness sanctuary nestled in northeastern South Africa. Spanning an impressive 19,485 square kilometers, this world-renowned national park offers an extraordinary opportunity to witness Africa's iconic wildlife in their natural habitat.
Whether you're a nature enthusiast, wildlife photographer, or simply seeking an unforgettable adventure, Kruger National Park is the ideal destination for you. In this comprehensive guide, we'll provide you with all the essential information to plan a successful and enriching trip to this remarkable conservation area.
Safety Advice
When visiting Kruger National Park, keep these safety tips in mind: maintain a safe distance from animals, stay inside your vehicle except in designated areas, have emergency contacts available, take precautions against malaria, follow park regulations, protect yourself from the sun, secure your valuables, respect local communities, and be mindful of cultural customs.
These measures will help ensure a safe and enjoyable experience in the park while prioritizing wildlife preservation and personal well-being.
Things to Do When Visiting Kruger National Park
Game Drives
Embark on thrilling game drives, which are the quintessential experience in Kruger National Park. Set out in the early morning or late afternoon, when wildlife is most active, and explore the park's diverse landscapes in search of the Big Five and an array of other fascinating animals. Join guided game drives led by experienced rangers who will provide valuable insights into the park's ecosystem and wildlife behavior.
Guided Bushwalks
Immerse yourself in the sights, sounds, and scents of the African bush on a guided bushwalk. Accompanied by armed rangers, you'll have the opportunity to explore the park on foot, learning about the smaller creatures, tracks, plants, and birds that often go unnoticed during game drives. It's a chance to connect with nature in a more intimate and immersive way.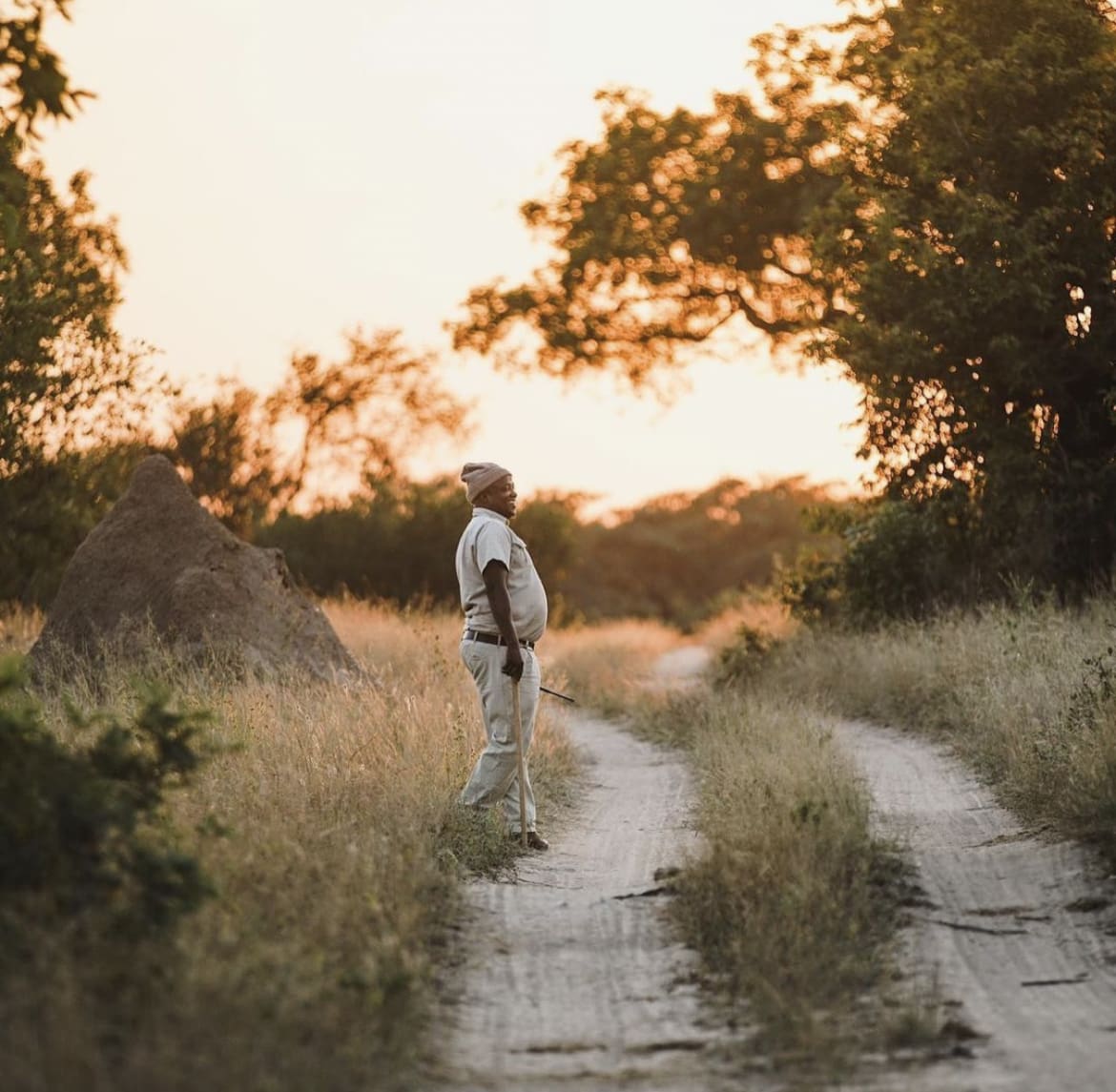 Bird Watching
With over 500 bird species, Kruger National Park is a paradise for bird watchers. Pack your binoculars and venture into the park's diverse habitats to spot vibrant and rare bird species. Look out for magnificent raptors, colorful kingfishers, elegant cranes, and a variety of fascinating waterbirds. Some popular birding spots include Lake Panic, Engelhard Dam, and the Shingwedzi River.
Cultural Experiences
Take the opportunity to learn about the rich cultural heritage of the region. Visit local communities located near the park and gain insights into their traditions, customs, and ways of life. Engage in cultural tours that allow you to interact with the local tribes, visit traditional villages, and learn about their art, crafts, and history.
Photography
Kruger National Park offers endless opportunities for photography enthusiasts. Capture stunning wildlife moments, breathtaking landscapes, and vibrant sunsets. Whether you're a professional or an amateur photographer, the park's diverse wildlife and stunning vistas provide a perfect backdrop for incredible shots.
Self-Guided Nature Walks
Many rest camps within the park offer self-guided nature walks, allowing you to explore the immediate surroundings on foot. These walks are usually short and well-marked, providing insights into the local flora, fauna, and smaller wildlife species. It's an excellent way to stretch your legs and appreciate the smaller details of the park.
Night Drives
Experience the magic of the African bush at night on a guided night drive. Led by knowledgeable rangers, these drives offer a unique perspective as you search for nocturnal creatures such as leopards, hyenas, and owls. Witness the bush come alive under the cover of darkness and listen to the sounds of the wilderness.
Sunset/Sunrise Viewpoints
Take the time to enjoy the mesmerizing sunsets and sunrises that paint the skies of Kruger National Park. Head to designated viewpoints or find a scenic spot within the park to witness the breathtaking colors and the tranquil beauty of nature.
With these diverse activities, Kruger National Park offers a myriad of experiences that cater to every traveler's interests. Whether you're seeking wildlife encounters, cultural immersion, or simply a connection with nature, the park is sure to leave you with unforgettable memories of your African adventure.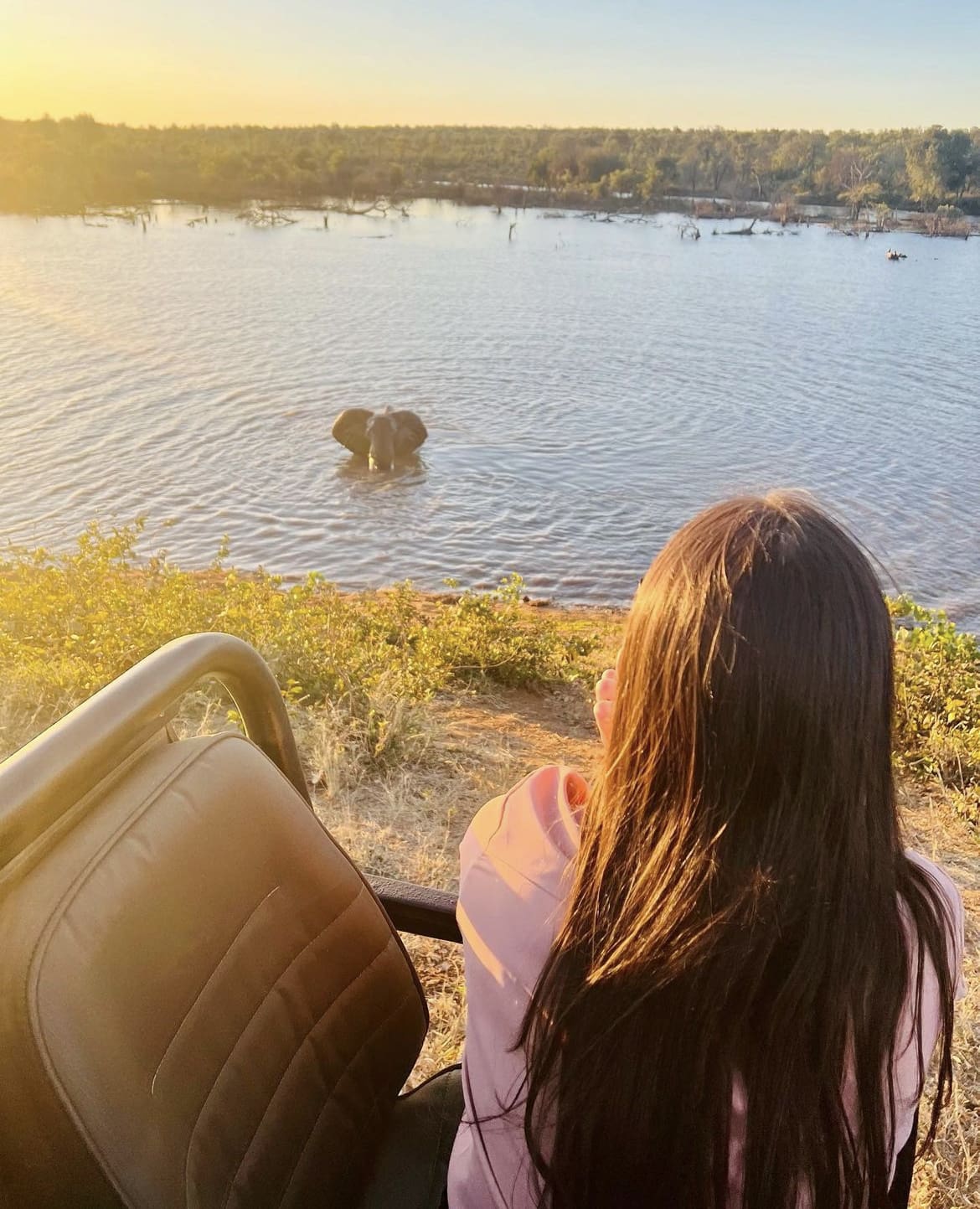 Where to Stay Inside Kruger
When visiting Kruger National Park, you'll have a range of accommodation options to suit your preferences and budget. The park offers various types of lodging, each providing a unique experience in this remarkable wilderness.
Rest Camps: Kruger National Park features a network of well-equipped rest camps scattered throughout the park. These camps cater to all types of travelers and provide a comfortable base for your safari adventure. From basic rondavels and safari tents to fully equipped self-catering cottages, the rest camps offer a range of accommodations to choose from. They often have amenities such as restaurants, shops, fuel stations, and swimming pools. Popular rest camps include Skukuza, Satara, and Lower Sabie, each situated in different areas of the park, allowing you to explore diverse habitats and wildlife.
Private Game Lodges: For an exclusive and luxurious experience, consider staying at one of the private game lodges located in private reserves adjacent to Kruger National Park. These lodges offer a higher level of personalized service, gourmet dining, and luxurious amenities. Being in private reserves, they can also offer off-road game drives and guided bushwalks, providing a more intimate encounter with the wildlife. The private lodges cater to those seeking a more intimate and indulgent safari experience.
Bushveld Camps: If you prefer a more secluded and immersive experience, the bushveld camps are an excellent choice. These smaller, more remote camps provide a more intimate connection with nature and are situated in some of the quieter and less-frequented areas of the park. Facilities are simpler compared to the main rest camps, but they offer a tranquil setting and a chance to experience the untamed African bush.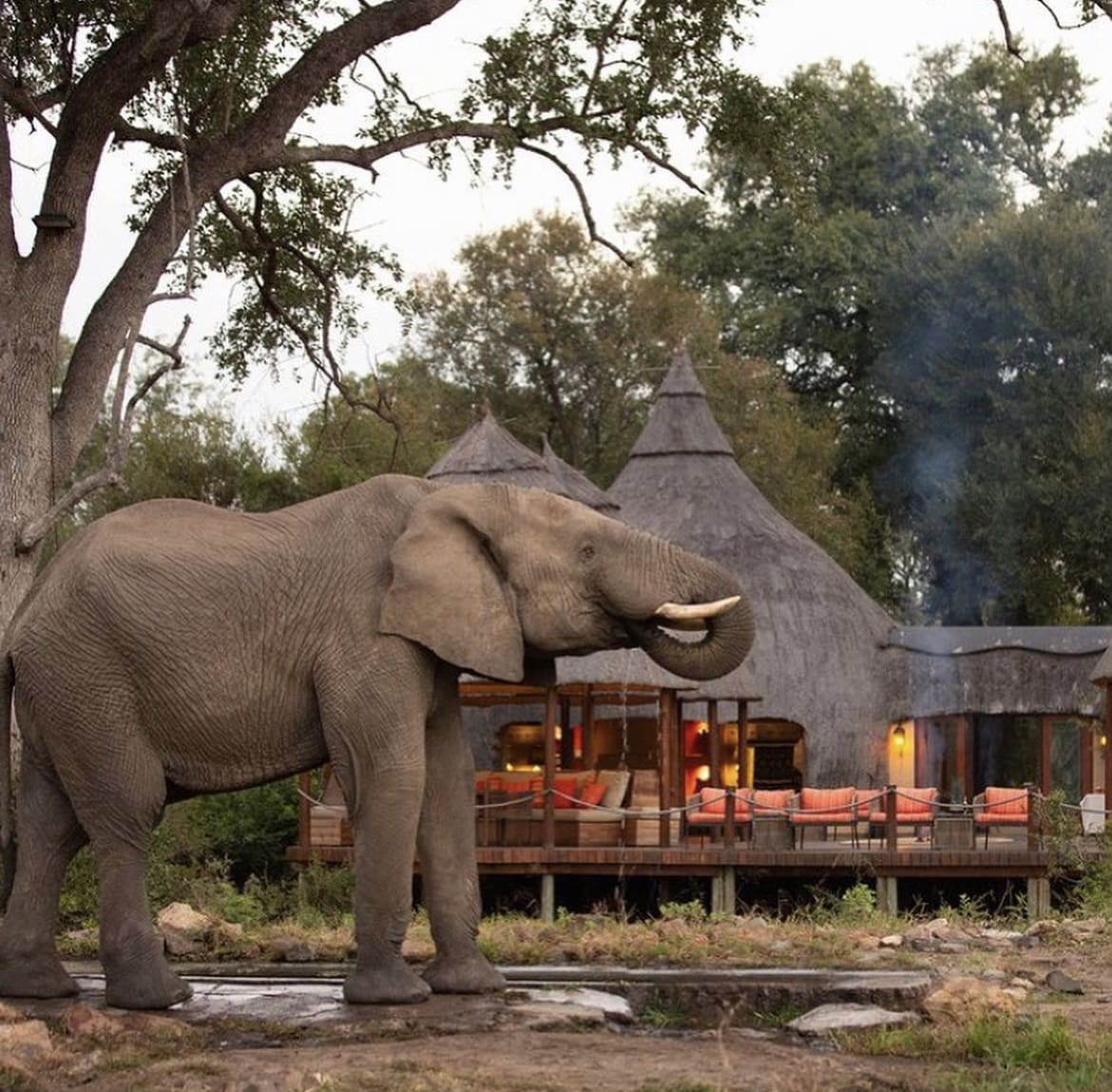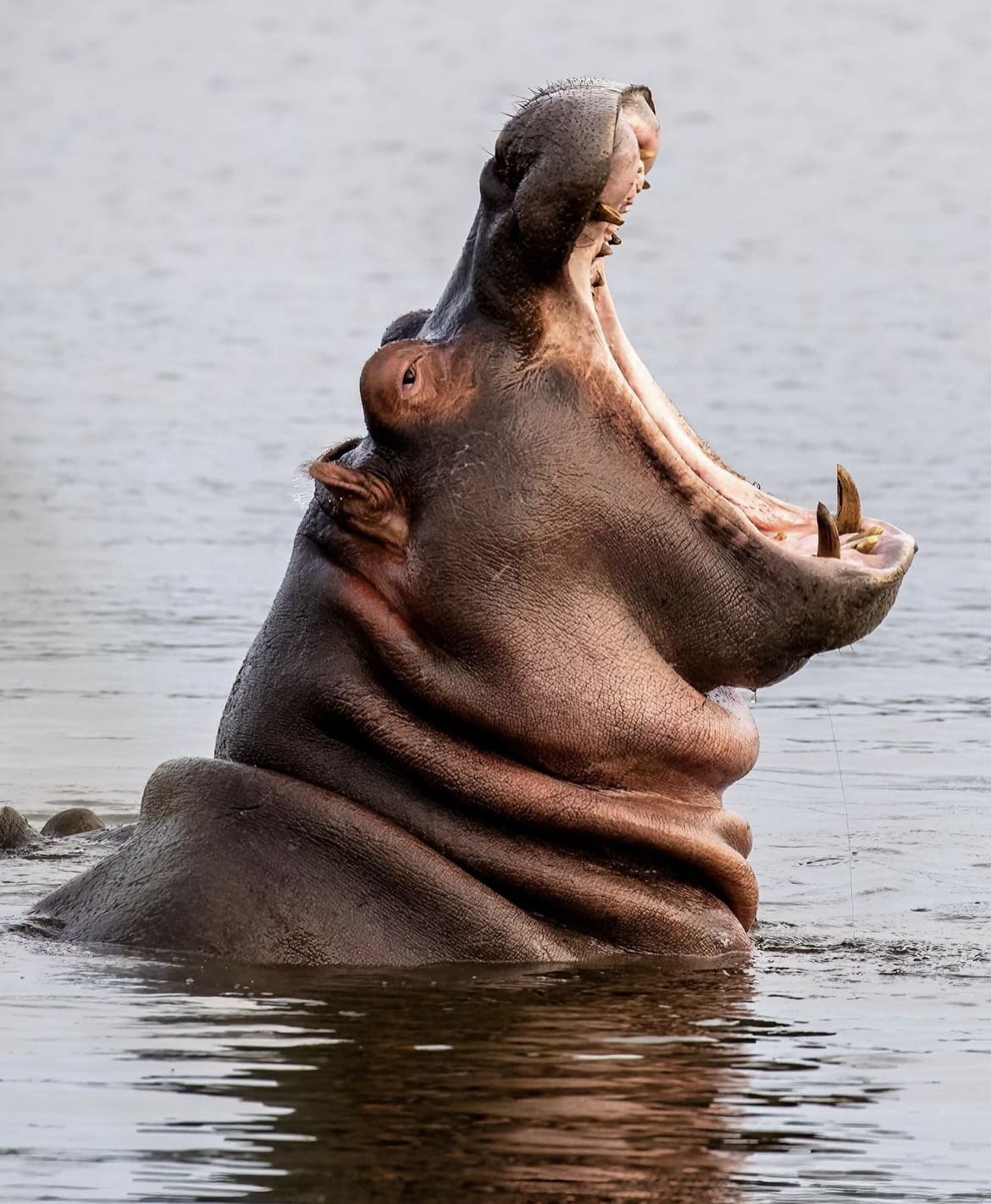 Where to Stay Nearby
Private Game Reserves: If you prefer a more exclusive experience outside the park, consider staying at one of the private game reserves adjacent to Kruger National Park. These reserves often offer luxurious accommodations, gourmet cuisine, and guided safari activities.
Nearby Towns: The towns of Hazyview, Phalaborwa, and Nelspruit are located near Kruger National Park and offer a range of accommodation options, including hotels, guesthouses, and bed and breakfast establishments.
Best Hikes & Trails
When visiting Kruger National Park, there are limited opportunities for biking within the park itself. Due to the park's size, diverse wildlife, and conservation efforts, biking is not permitted on the park's roads or trails. However, biking enthusiasts can find cycling opportunities in the surrounding areas near the park. There are cycling tours and trails available in nearby towns and private game reserves that offer a chance to explore the beautiful landscapes and enjoy the thrill of biking while still being in close proximity to Kruger National Park.
On the other hand, hiking enthusiasts will find a variety of exciting trails to explore within Kruger National Park. These trails allow visitors to experience the park's natural beauty up close and immerse themselves in the sights and sounds of the African wilderness.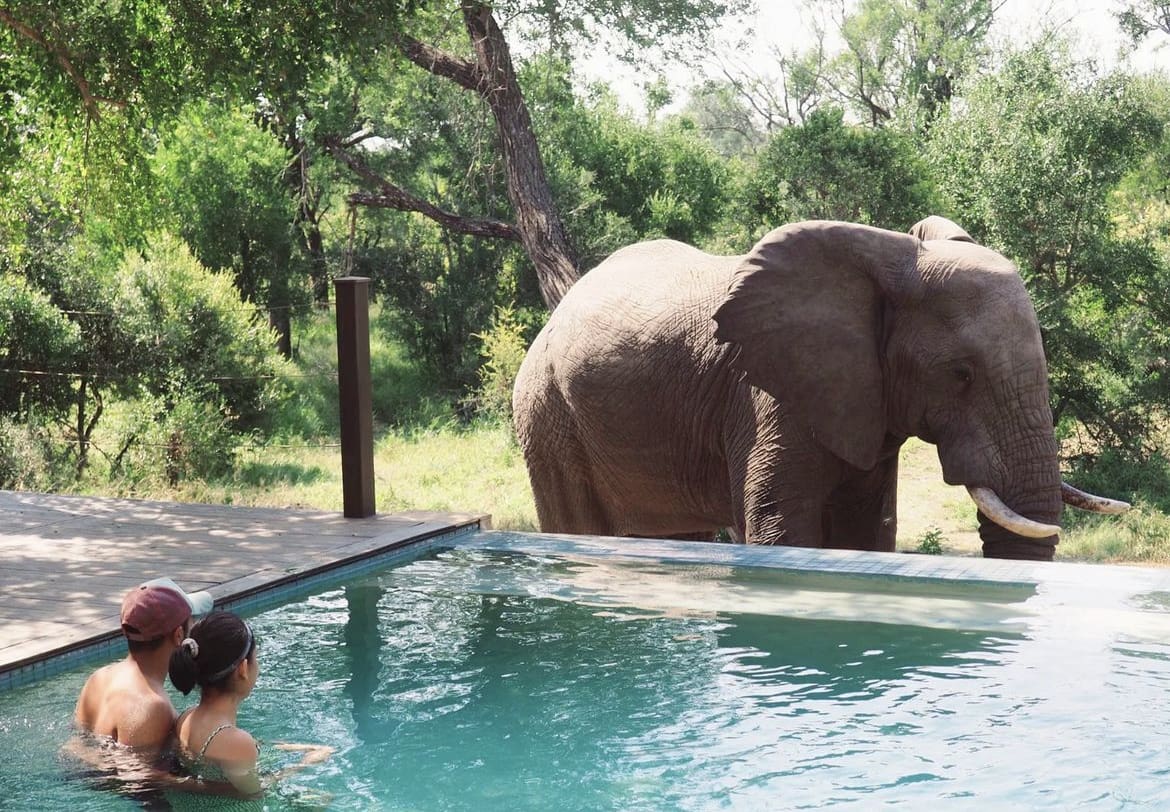 Some of the best hiking trails in Kruger National Park include:
Wolhuter and Nyalaland Trails: These are multi-day hiking trails led by experienced guides, taking you deep into the park's remote and pristine areas. These guided trails provide an opportunity to witness the park's diverse wildlife, breathtaking landscapes, and fascinating flora. Along the way, you'll stay at rustic overnight huts, adding to the adventure and connection with nature.
Napi Wilderness Trail: This four-day guided wilderness trail takes you through the Napi section of Kruger National Park. Led by experienced guides, you'll explore the park's untamed wilderness on foot, encountering wildlife and experiencing the true essence of the African bush. The trail includes overnight stays in remote wilderness camps, providing a unique and immersive experience.
While hiking in Kruger National Park, it's essential to follow the park's guidelines and regulations. Hiking trails are only accessible through guided walks to ensure the safety of visitors and the protection of the park's wildlife.
It's recommended to make reservations for guided hikes well in advance due to limited availability.
Where to Camp In Kruger
Main Rest Camps: The main rest camps in Kruger National Park offer camping facilities with various amenities. These camps provide designated camping areas equipped with communal ablution blocks, cooking facilities, and electricity points. Some popular rest camps with camping facilities include Skukuza, Satara, Lower Sabie, and Olifants. Camping in these camps allows you to be in the heart of the park, surrounded by wildlife and natural beauty.
Bushveld Camps: For a more secluded camping experience, consider the bushveld camps in Kruger National Park. These smaller camps offer a quieter atmosphere and are situated in more remote areas of the park. Facilities at bushveld camps are generally simpler compared to the main rest camps, but they still provide basic amenities such as communal kitchens, braai (barbecue) areas, and shared ablution blocks. Some bushveld camps with camping options include Tsendze, Balule, and Bateleur.
Private Campsites: Kruger National Park also offers private campsites within certain rest camps. These exclusive campsites provide a more intimate experience, allowing you to enjoy the tranquility of the bush with fewer neighbors. Private campsites often have their own kitchen facilities, braai areas, and private ablution blocks. They offer a sense of seclusion while still having access to the amenities and services of the main rest camps.
It's important to note that camping in Kruger National Park requires prior booking, as campsites can be in high demand, especially during peak seasons. It's advisable to make reservations well in advance to secure your preferred camping spot.
While camping, it's also essential to follow park regulations and guidelines. Respect wildlife and maintain a safe distance at all times. Ensure proper food storage to prevent any unwanted animal encounters. Also, be mindful of campfire safety and adhere to fire regulations set by the park.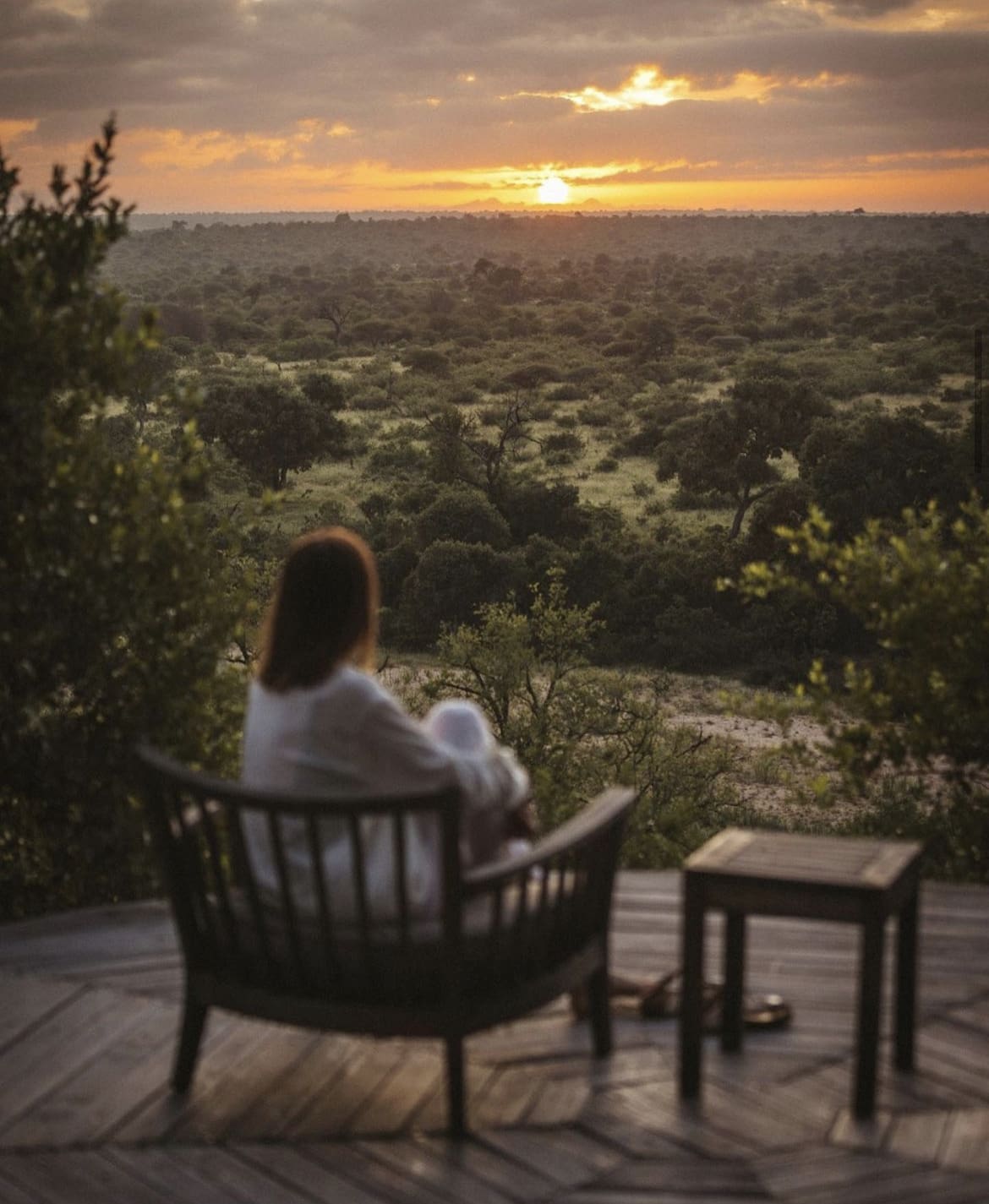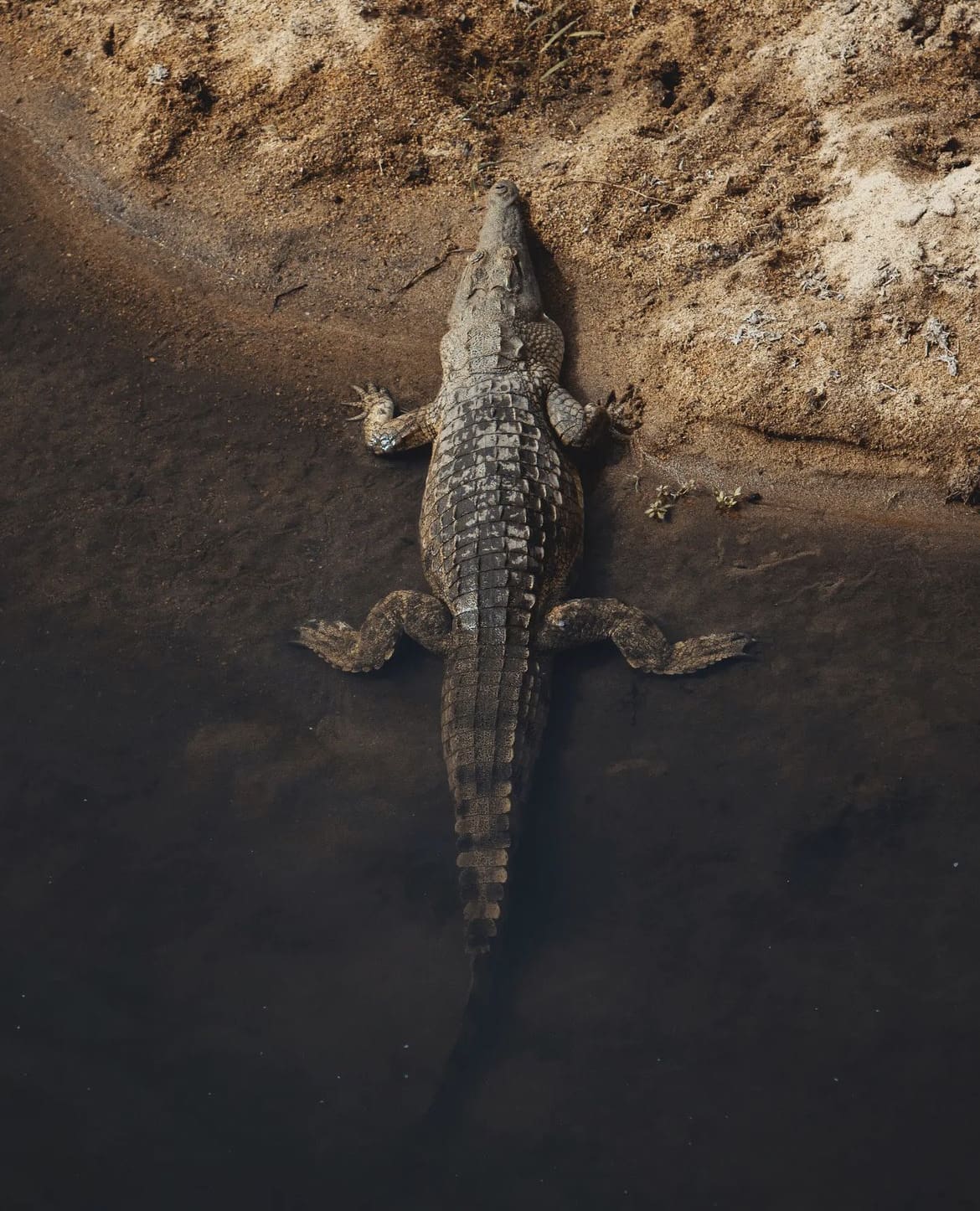 How to Get There
By Air: The closest major airport to Kruger National Park is Kruger Mpumalanga International Airport (MQP), located near Nelspruit. Several domestic airlines operate flights to this airport from major South African cities like Johannesburg and Cape Town. From the airport, you can rent a car or arrange a transfer to the park.
Self-Drive: Many visitors choose to rent a car and drive to Kruger National Park. The park is accessible via well-maintained roads and is approximately a 4-6 hour drive from Johannesburg. You can take the N4 highway to Nelspruit or the R40 route to Hazyview, both of which provide entry points to the park. Ensure you have a valid driver's license and adhere to traffic regulations.
Organized Tours: If you prefer a hassle-free option, joining an organized tour is a convenient way to reach Kruger National Park. There are tour operators that offer guided tours with transportation included from major cities or towns in South Africa. These tours typically include accommodation, game drives, and other activities, providing a comprehensive safari experience.
Shuttle Services: Shuttle services operate between major cities and Kruger National Park. They offer shared or private transfers, picking you up from your desired location and dropping you off at the park's entrance gates or rest camps. Shuttle services can be arranged in advance, and they provide a comfortable and convenient transportation option.
Bus Services: Long-distance bus services operate between various cities in South Africa, including Johannesburg and Nelspruit. You can take a bus to Nelspruit and then rent a car, take a shuttle, or arrange for park transportation to reach Kruger National Park.
Once you arrive at the park's entrance gates, you can proceed with the necessary park entry formalities, such as purchasing entry permits or showing pre-booked accommodation reservations.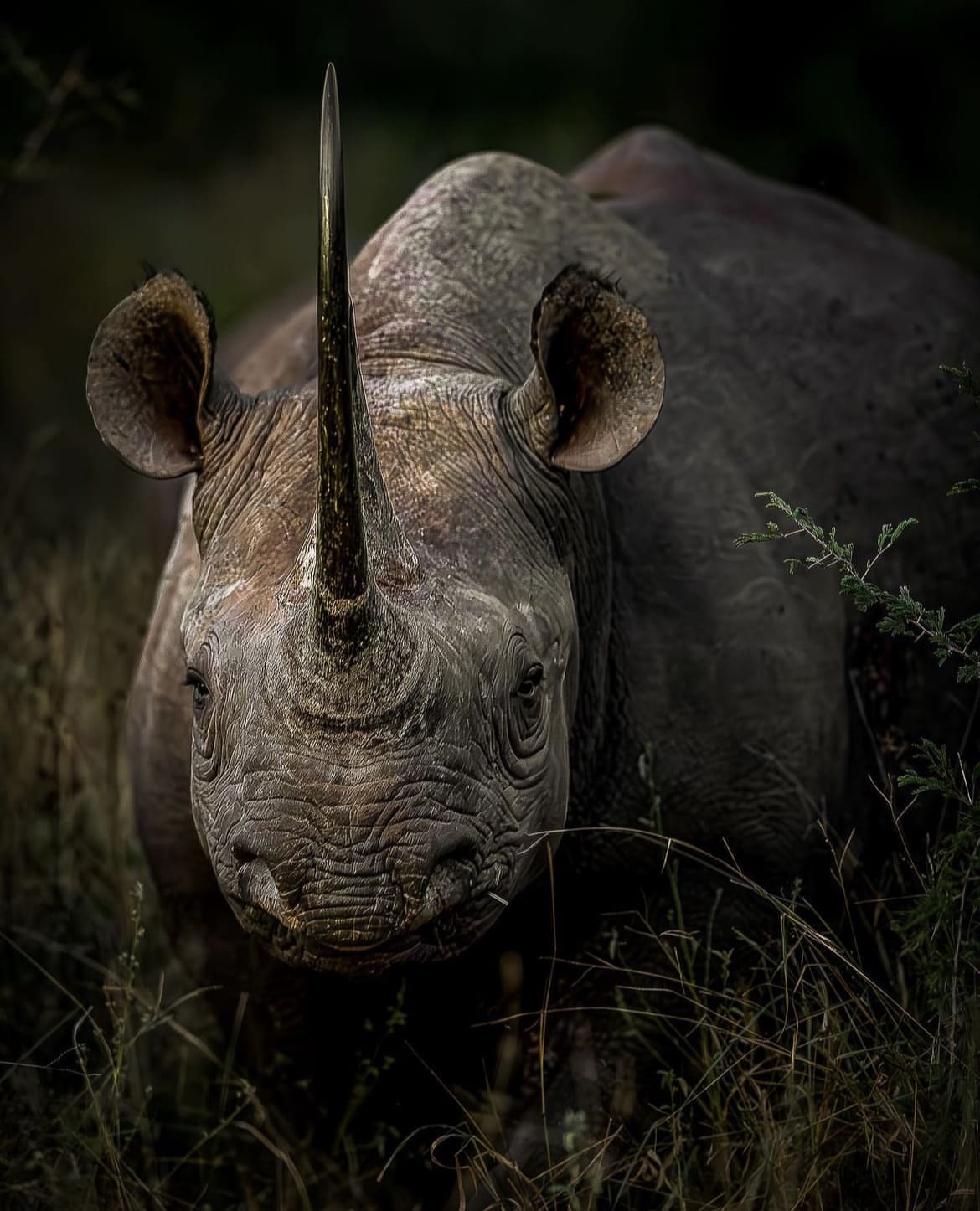 Accessibility
Visitors with limited mobility can fully enjoy many areas of Kruger National Park, including safari drives, camping, and accessing scenic viewpoints through accessible boardwalks. However, it's important to note that the level of accessibility varies across different parts of the park. To ensure accurate information, refer to the detailed accessibility guides for each camp area, which outline the available facilities. These guides will help you plan accordingly and make informed decisions based on your specific needs.
In terms of accommodations, Kruger National Park offers campsites and bungalows designed with accessibility in mind. These accommodations cater to individuals with mobility challenges, providing features such as ramps, wider doorways, and accessible bathrooms. It's advisable to book these accessible options in advance to secure your preferred accommodation.
While the park's tour vans may not have lifts or ramps for wheelchair access, there are specialized tour providers in the area that focus on providing tours for guests with disabilities. One such example is Epic Enabled Safaris, which offers tailored experiences for individuals with disabilities, ensuring they can fully participate in the safari activities.
By researching and planning in advance, visitors with mobility challenges can have a fulfilling experience in Kruger National Park. The park's efforts to improve accessibility and the availability of specialized tour providers contribute to creating inclusive opportunities for all visitors to appreciate the park's natural wonders.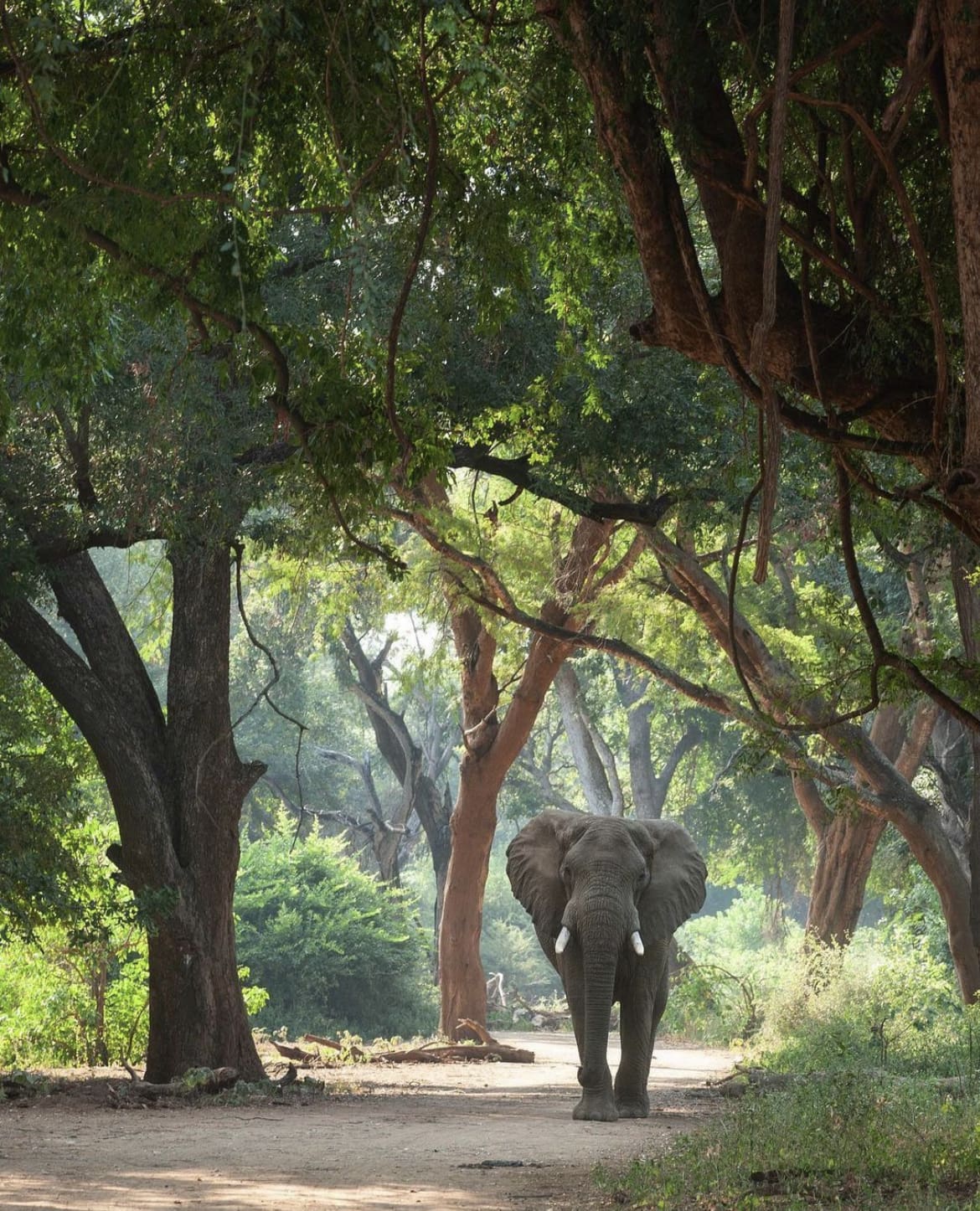 Tips for Your Visit
1. Plan Ahead: Plan your trip in advance by researching accommodation options, booking game drives or guided walks, and familiarizing yourself with the park's rules and regulations. Kruger National Park is vast, so having a general itinerary and knowing the gate opening and closing times will help you maximize your time in the park.
2. Pack Accordingly: Pack lightweight and breathable clothing suitable for warm days and cool evenings. Don't forget to bring a hat, sunscreen, insect repellent, and comfortable walking shoes. Binoculars, a camera, and a field guide can enhance your wildlife viewing experience. Remember to pack any necessary medications and a sufficient supply of drinking water.
3. Observe Wildlife Responsibly: When encountering wildlife, maintain a safe distance and avoid disturbing the animals. Always stay in your vehicle unless you're in designated areas where it is safe to exit. Do not feed the animals, as it disrupts their natural behavior and can be harmful to their health.
4. Be Patient: Patience is key when on safari. Wildlife sightings can be unpredictable, so allow yourself ample time to observe and enjoy the park's remarkable biodiversity. Keep your eyes and ears open, and listen to the guidance of experienced rangers who can help locate and identify wildlife.
5. Respect Park Rules: Adhere to the park's rules and regulations to ensure the safety of both visitors and wildlife. Follow speed limits, stay on designated roads, and avoid littering. Remember that you are a guest in the animals' natural habitat, so respect their space and preserve the park's pristine environment.
6. Bring Snacks and Water: It's a good idea to pack some snacks and water for your game drives or walks, as there may not always be immediate access to food and beverages within the park. Staying hydrated and energized will enhance your overall experience.
7. Stay Alert and Mindful: While driving in the park, keep an eye out for wildlife crossing the roads. Be cautious and follow the instructions of park staff or signage. Remember that Kruger National Park is a wild and untamed environment, so remain vigilant and aware of your surroundings at all times.
8. Enjoy the Moment: Embrace the unique opportunity to immerse yourself in the beauty of Kruger National Park. Take time to appreciate the vast landscapes, stunning sunsets, and incredible wildlife encounters. Disconnect from digital devices and savor the natural wonders unfolding before you.
By following these tips, you'll be well-prepared to have an unforgettable experience in Kruger National Park, creating memories that will last a lifetime.
Kruger National Park offers a captivating blend of wildlife, natural beauty, and cultural heritage. Whether you choose to embark on thrilling safari drives, hike through the wilderness, camp under the stars, or indulge in luxury accommodations, this guide equips you with the essential information for a remarkable journey.
Prepare to be enthralled by the majestic animals, awe-inspiring landscapes, and unforgettable experiences that await you in Kruger National Park.
Join our community of keen travellers, wildlife enthusiasts and adventure seekers.