Welcome to the ultimate guide to the Okavango Delta, a mesmerizing oasis located in the heart of Botswana. This expansive wetland, renowned for its abundant wildlife and breathtaking scenery, offers an unforgettable experience for nature enthusiasts and adventure seekers alike.
In this comprehensive guide, we will equip you with all the essential information to plan a successful trip to the Okavango Delta.
When to go to the Okavango Delta
The best time to visit the Okavango Delta is during the dry season, which typically runs from May to October. During this period, wildlife congregates around water sources, resulting in excellent game viewing opportunities. The weather is pleasant, with cooler temperatures and minimal rainfall.
However, if you wish to witness the delta's breath-taking birdlife, consider visiting during the wet season (November to April), when migratory birds arrive and the landscape transforms into a lush paradise.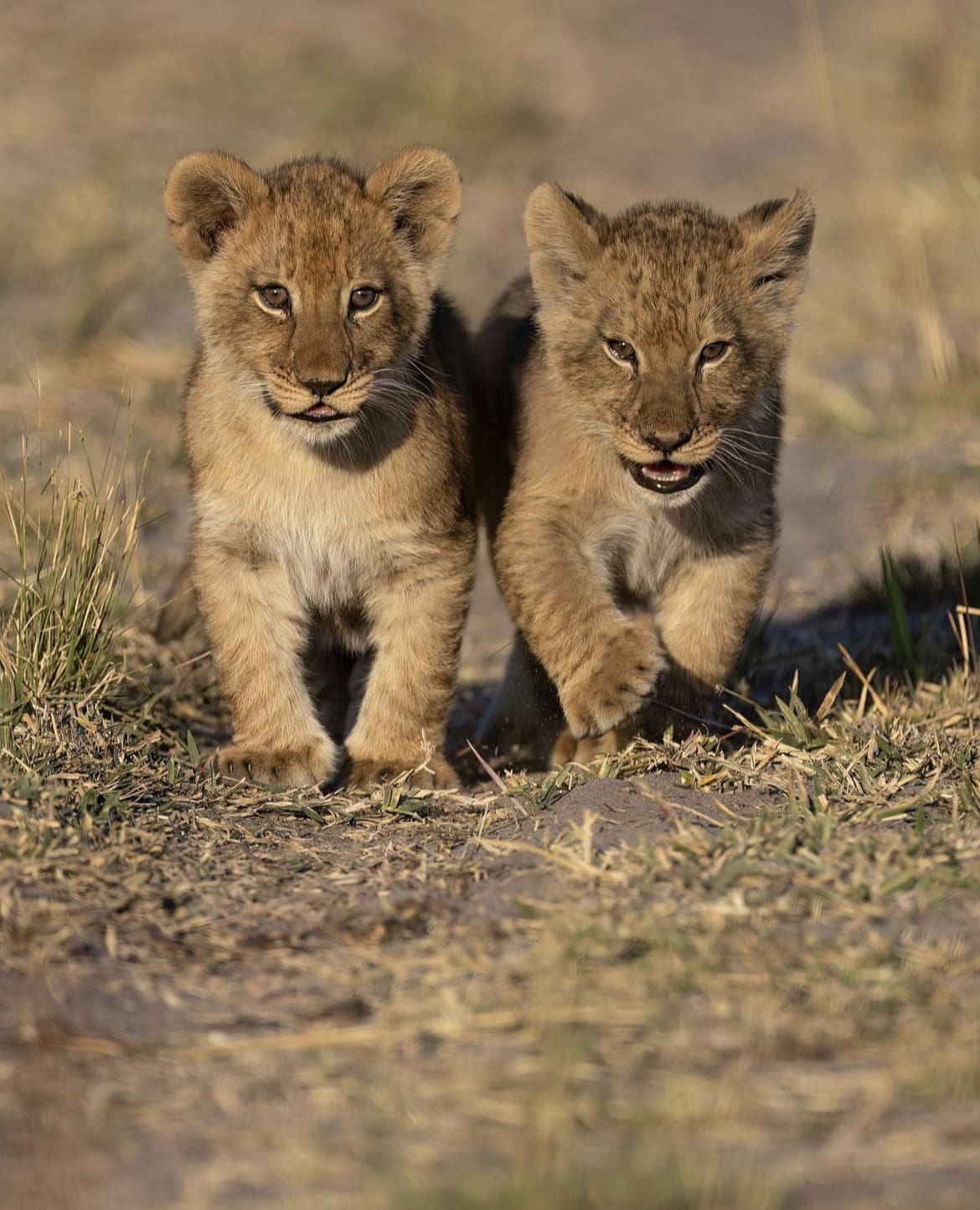 Things to Do
Embark on mokoro excursions: Glide through the tranquil waters of the delta on a traditional dugout canoe, known as a mokoro, and immerse yourself in the serenity of the surroundings while encountering incredible birdlife and observing aquatic creatures.
Go on walking safaris: Explore the delta's diverse ecosystem on foot, accompanied by experienced guides who will lead you through the wilderness. Witness the intricate details of the flora and fauna up close, and gain a deeper appreciation for the delta's natural wonders.
Birdwatching: The Okavango Delta is a haven for bird enthusiasts, with over 400 species of birds. Keep your binoculars handy to spot iconic species like African fish eagles, Pel's fishing owls, and vibrant lilac-breasted rollers.
Fishing: Engage in catch-and-release fishing for species such as tigerfish and bream. Feel the excitement as you cast your line in the delta's waters, surrounded by breathtaking landscapes and abundant wildlife.
Immerse in local culture: Interact with local communities, such as the Maun people, and gain insights into their traditional way of life. Participate in cultural activities, such as dance performances and handicraft workshops, to learn about the delta's rich cultural heritage.
Relax and soak in the surroundings: Simply take the time to unwind and appreciate the delta's stunning scenery. Sit by the water's edge, listen to the sounds of nature, and let the tranquility of the Okavango Delta wash over you.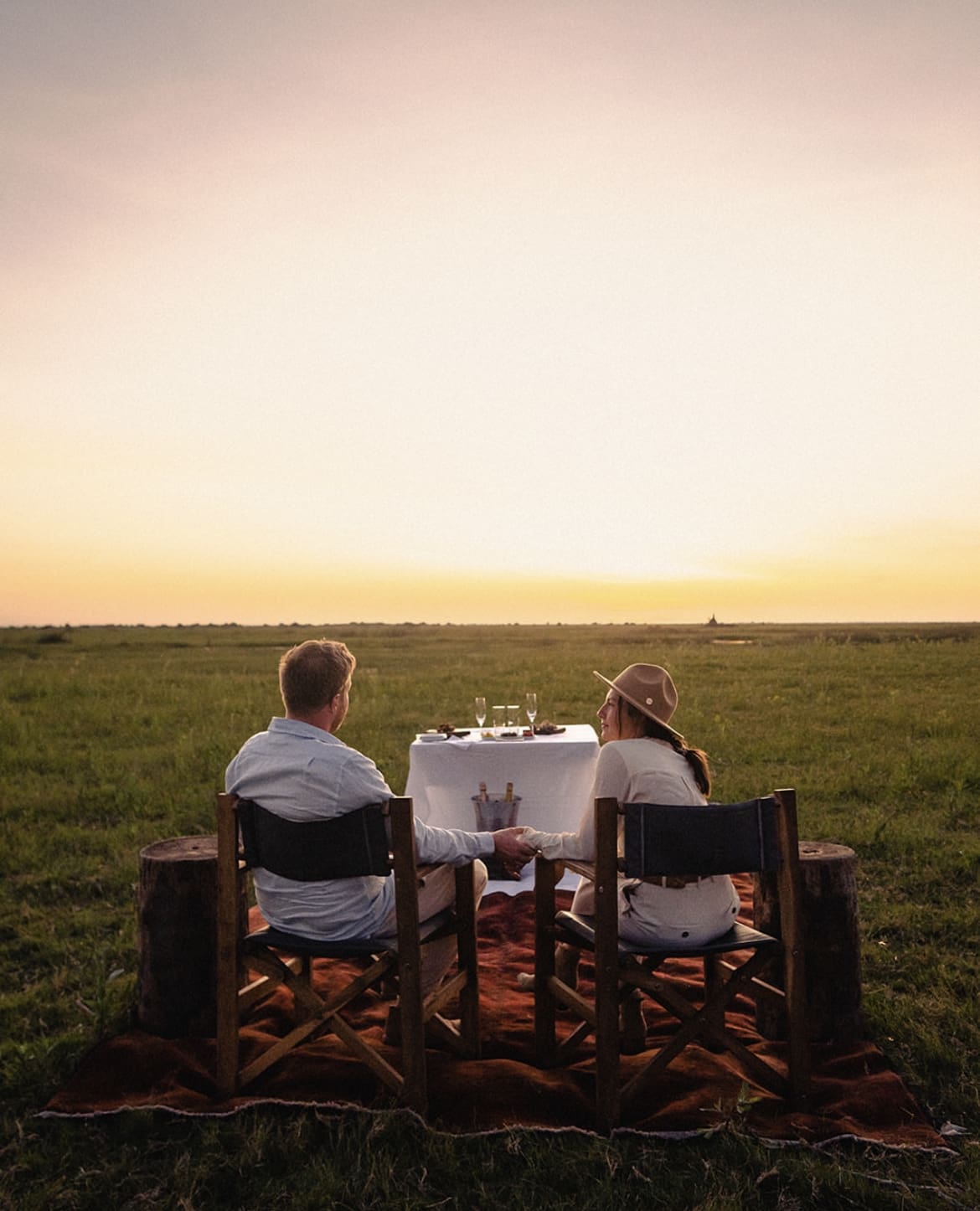 Where to Stay
Luxury Lodges
Indulge in the ultimate comfort and exclusivity by staying in one of the delta's luxurious lodges. These accommodations offer spacious rooms or suites, gourmet cuisine, and impeccable service, providing a lavish retreat in the heart of the wilderness.
Tented Camps
For an authentic safari experience, opt for a tented camp that blends seamlessly with the natural surroundings. These camps offer comfortable amenities while maintaining a sense of adventure, allowing you to immerse yourself in the sights and sounds of the delta's untamed beauty.
Mobile Safaris
Explore different regions of the delta by opting for a mobile safari, where camps are set up in various locations. This allows for a more immersive and flexible experience, as you can venture deeper into the delta's diverse landscapes and wildlife-rich areas.
Private Concessions
Stay in a private concession area, which offers exclusivity and intimate wildlife encounters. These concessions often have fewer tourists and provide opportunities for off-road game drives and night safaris, allowing you to delve deeper into the delta's wildlife and natural wonders.
Community-Based Camps
Consider staying in community-based camps, which are owned and operated by local communities. By choosing these accommodations, you can directly contribute to the conservation efforts and community development initiatives in the Okavango Delta while experiencing the warmth and hospitality of the local people.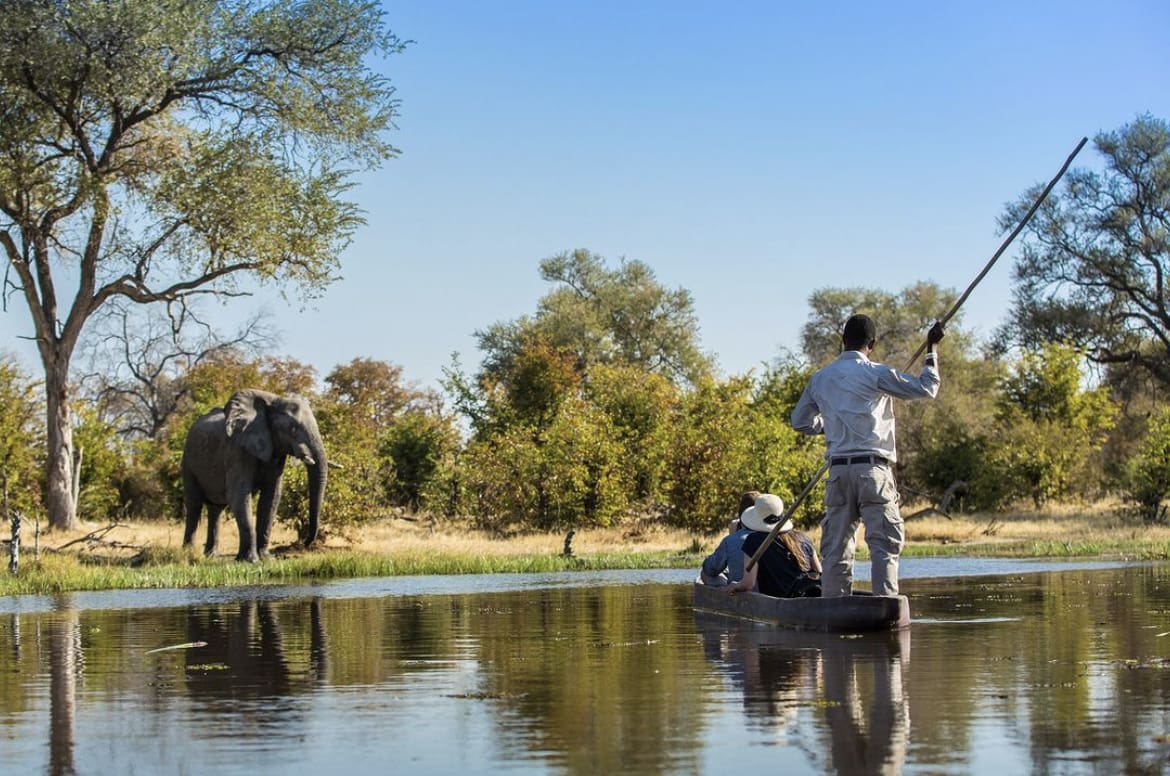 Wildlife
The Okavango Delta is a wildlife enthusiast's paradise, boasting an astonishing diversity of flora and fauna. This unique ecosystem supports a remarkable array of wildlife, making it one of Africa's premier safari destinations.
Large mammals roam the delta's lush landscapes, providing incredible sightings of majestic elephants gracefully meandering through the water channels and open plains. Buffalo herds gather near water sources, allowing visitors to witness the raw power and social dynamics of these formidable creatures. Giraffes, with their long necks, browse on the treetops, while zebras and wildebeests traverse the delta during their seasonal migrations.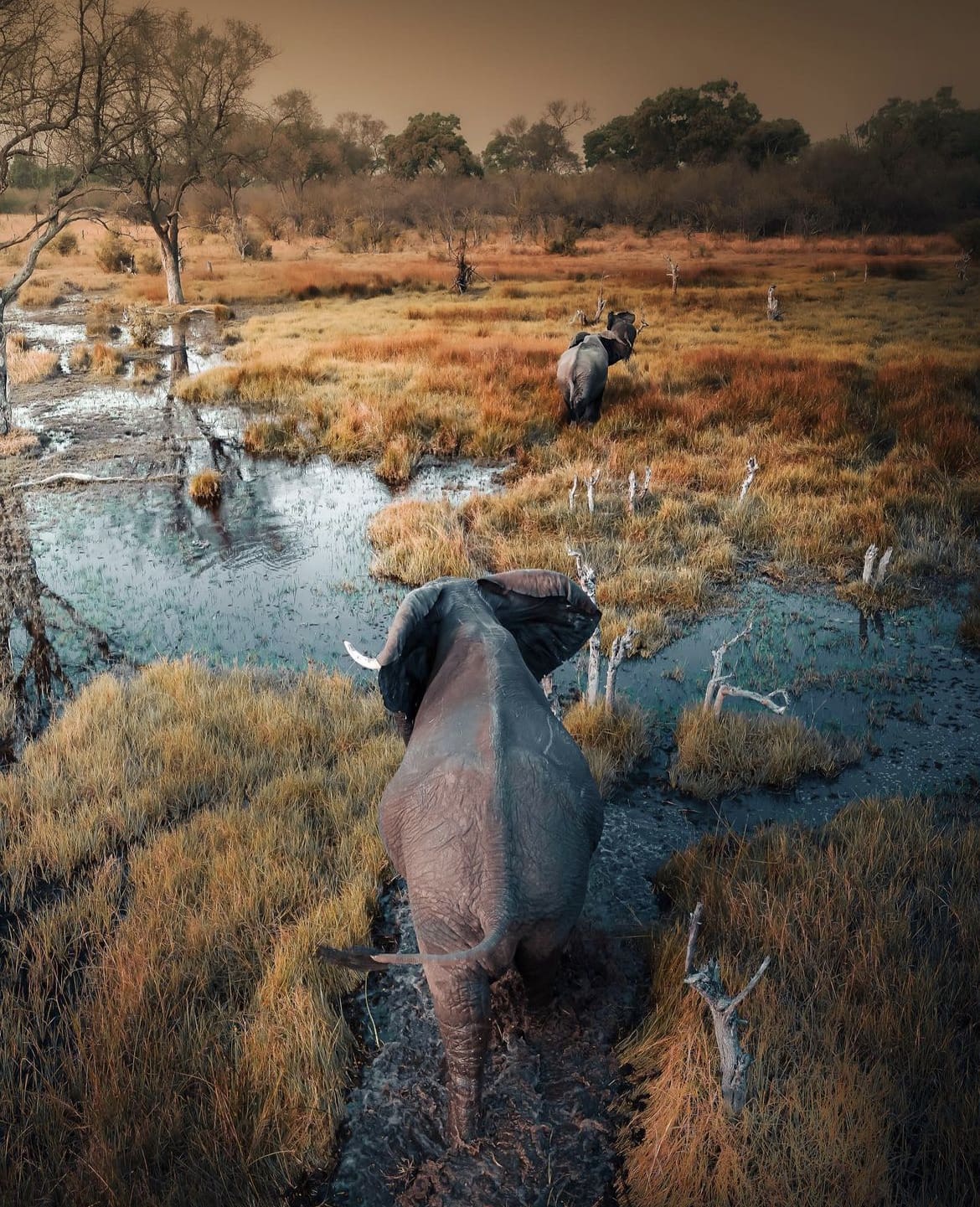 The Okavango Delta is renowned for its predator populations, offering thrilling encounters with big cats. Lions can be observed lazing under the shade of trees or embarking on a hunt, displaying their strength and strategic prowess. Leopards, though elusive, occasionally reveal themselves draped over tree branches or stealthily stalking their prey. The delta is also home to the agile and swift cheetahs, known for their incredible speed.
The intricate network of waterways and lagoons in the Okavango Delta teems with a rich diversity of aquatic life. Crocodiles sunbathe on the riverbanks, while pods of hippos wallow in the shallow waters, creating a symphony of grunts and splashes. Keep an eye out for the elusive sitatunga antelope, uniquely adapted to the delta's semi-aquatic environment.
Birdwatchers will be enthralled by the Okavango Delta's remarkable avian diversity, with over 400 species recorded. Majestic African fish eagles soar through the skies, colorful lilac-breasted rollers perch on branches, elegant African jacanas gracefully walk on water lilies, and the endangered wattled crane graces the wetlands. The delta offers a haven for bird enthusiasts, showcasing a wide range of waterbirds, raptors, and unique species.
Beyond the well-known animals, the Okavango Delta is home to unique and lesser-known species. The rare African wild dog, also known as the painted dog, can be found here, offering a chance to witness their fascinating social dynamics and incredible hunting techniques. The elusive pangolin, covered in scales, ventures through the delta, and the intriguing aardvark emerges at night to forage for termites.
Exploring the Okavango Delta's remarkable wildlife is a truly immersive and awe-inspiring experience. Whether on thrilling safari drives, tranquil mokoro excursions, or walking safaris, visitors have the opportunity to witness the wonders of nature firsthand and create unforgettable memories in this untamed wilderness.
Safari Drives
Safari drives in the Okavango Delta offer thrilling opportunities to encounter the region's iconic wildlife. Led by experienced guides, these drives take you through diverse landscapes, including grasslands, floodplains, and woodlands, in search of elephants, lions, leopards, giraffes, and an array of antelope species.
As you navigate the delta's network of winding tracks and water channels, keep your eyes peeled for sightings of predators in action, such as lions on the prowl or leopards lounging in the trees. Night drives also provide a chance to observe nocturnal creatures, including hyenas and servals, as they become active after sunset.
Safari drives in the Okavango Delta offer a blend of excitement and tranquility, allowing you to witness the natural wonders of this pristine wilderness and create unforgettable wildlife encounters.
Moremi Game Reserve
Moremi Game Reserve, located within the Okavango Delta, is a wildlife enthusiast's paradise. This protected area offers breathtaking landscapes, from vast floodplains to lush woodlands, providing a habitat for a wide range of wildlife species.
Explore the reserve on game drives, where you may spot African wild dogs, elephants, hippos, crocodiles, and an array of birdlife. The combination of diverse ecosystems and abundant wildlife makes Moremi Game Reserve a must-visit destination for an unforgettable safari experience in the Okavango Delta.
How to get to the Okavango Delta
To reach the Okavango Delta, you will typically fly into Maun, Botswana's tourism capital. From Maun, you can take a chartered light aircraft flight to one of the delta's airstrips, which are located near various lodges and camps.
Alternatively, you can opt for a scenic road transfer from Maun to lodges situated on the periphery of the delta. It's important to note that access to certain areas within the delta may require additional charter flights or boat transfers, depending on the specific location and accommodation you choose.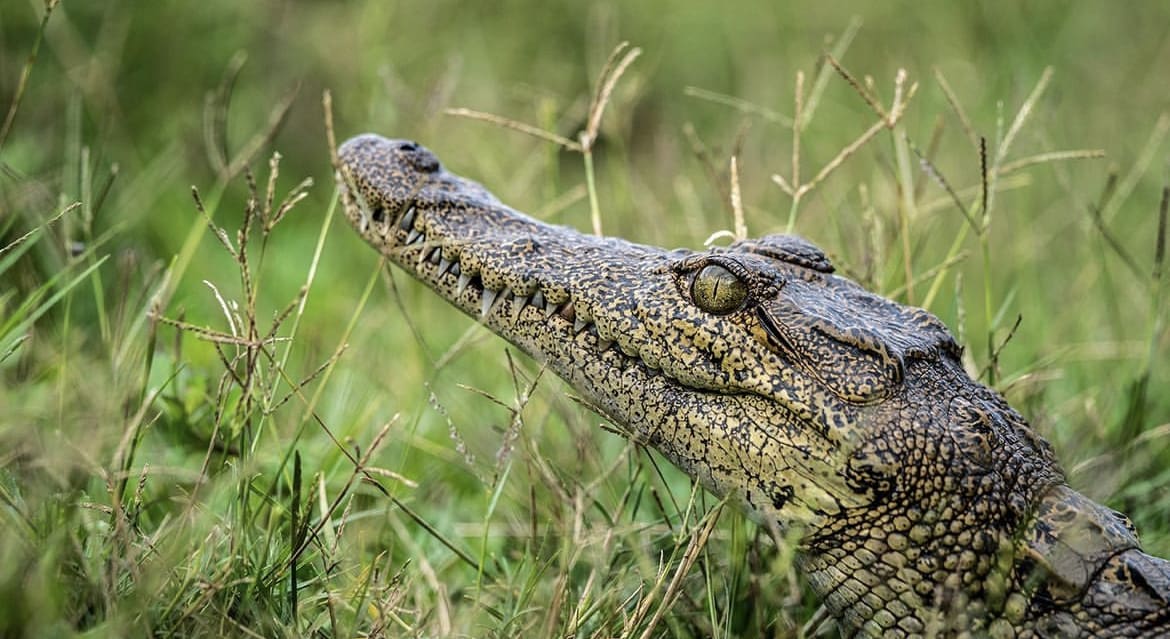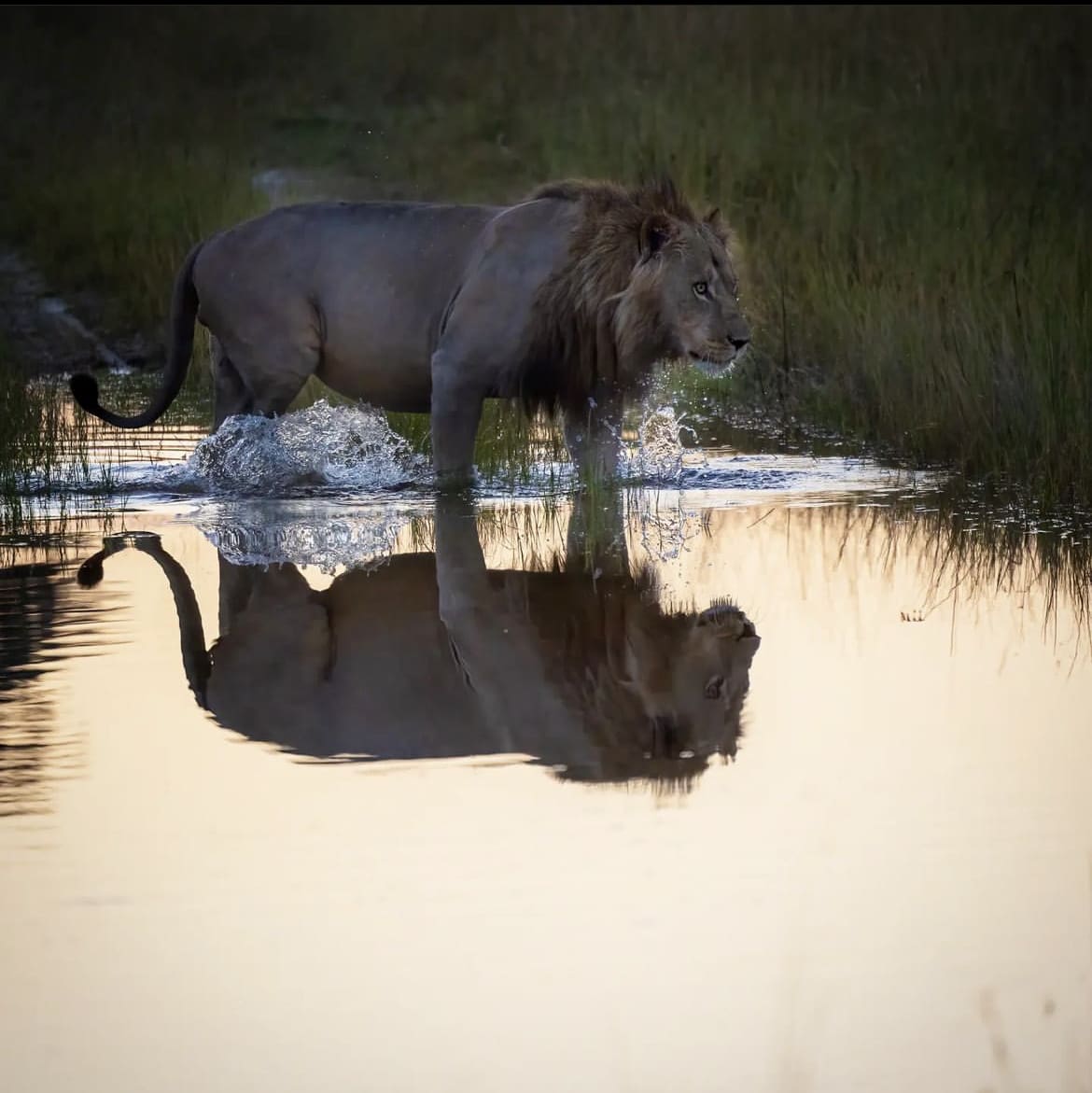 Tips for Your Visit
1. Pack light and practical clothing suitable for the safari environment, including neutral colors for wildlife viewing. Don't forget essentials like a hat, sunglasses, sunscreen, and insect repellent to protect yourself from the sun and bugs.
2. Bring a good pair of binoculars and a high-quality camera to capture the stunning landscapes and wildlife encounters. Ensure you have enough memory cards and batteries to last throughout your trip.
3. Follow the guidance of your guides and respect wildlife viewing guidelines. Maintain a safe distance from animals and never attempt to touch or feed them. By practicing responsible and ethical behavior, you contribute to the conservation efforts and ensure the safety and well-being of both yourself and the animals.
4. Be prepared for varying weather conditions. While the Okavango Delta generally has a dry season from May to October, it's essential to pack a light jacket or fleece for cooler mornings and evenings. During the wet season (November to April), pack a raincoat or poncho and waterproof footwear.
5. Disconnect from technology and embrace the serenity of the delta. The remote wilderness of the Okavango Delta offers a chance to disconnect from the outside world and immerse yourself in the natural wonders. Take this opportunity to appreciate the breathtaking landscapes, sounds of nature, and the company of fellow travelers.
6. Stay hydrated and drink plenty of water, especially in the hot and dry months. Remember to bring a reusable water bottle to reduce plastic waste.
7. Listen to the advice and stories shared by local guides and staff. They possess extensive knowledge about the delta's ecosystem, wildlife, and cultural heritage, which enhances the overall experience of your visit.
By following this comprehensive guide, you are well-equipped to embark on an unforgettable journey into the untamed wilderness of the Okavango Delta. Get ready to create lifelong memories amidst breathtaking landscapes and remarkable wildlife encounters.
Read more hidden text
Join our community of keen travellers, wildlife enthusiasts and adventure seekers.