Are you trying to plan a road trip on the West Coast of the USA but not sure where to start? Well, you've come to the right place!
Since the pandemic, many have opted to travel by private vehicle rather than catching commercial flights or public transport. This has brought about a rise in the popularity of road trips, and with so much to see in the United States, it's not hard to see why!
On the West Coast alone, you can enjoy epic coastlines, mountain areas, deserts and picturesque wineries and vineyards.
Here we've made a list of the best road trips on the West Coast, to help inspire your own travel plans. From the iconic Pacific Coastal Highway to Highway 101 Oregon Coast there are plenty of routes for you to explore!
The Best Road Trips On The West Coast
1. Pacific Coast Highway
Also known as California State Route 1, the Pacific Coast Highway is one of the best road trips on the West Coast. The route goes on for about 500 miles (800 kilometres) from San Francisco to San Diego.
Usually, it takes about 3-4 days to complete the trip but you can also extend this for up to a week, depending on how many stops you'd like to make.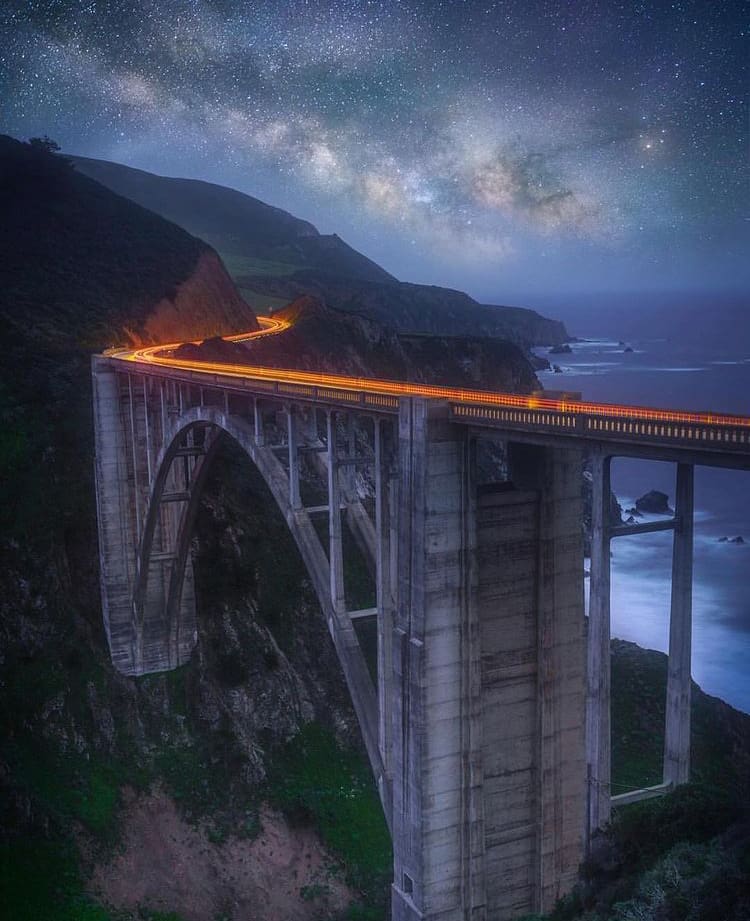 The coastal views along this route are simply amazing. It's not hard to get distracted by the scenery while driving so be sure to stay focussed and keep your eyes on the road at all times. It's a good idea to regularly swap with your road trip partner so you each get a chance to admire the views.
Big Sur, is a must-see along the Pacific Coast Highway while other notable attractions include: Half Moon Bay State Beach Park, Bixby Creek Bridge and Hearst Castle.
2. Cascade Loop Scenic Highway
The Cascade Loop Scenic Highway stretches about 440 miles (704 kilometres) from Sedro-Woolley to Twisp in the Methow Valley, and Mount Vernon.
The landscape changes drastically as you move from town to town. The green scenery of Twisp shifts into rugged mountain peaks in Leavenworth before revealing alpine villages on Stevens Pass.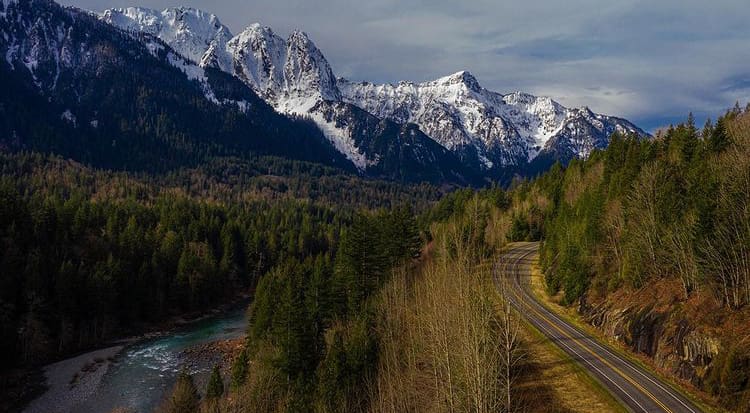 On average it takes about 3-4 days to complete the road trip on the Cascade Loop Scenic Highway. One of the most popular things to do is play cowboy in Winthrop.
Other attractions worth checking out are Bavarian Village, Lake Chelan, North Cascades National Park, and Skagit Valley.
3. Yosemite to Death Valley National Park
If you're all about exploring exotic national parks, hiking scenic trails, and appreciating mesmerising landscapes, this is one of the best road trips on the West Coast.
Most people take about four to five hours to complete the trip between Yosemite to Death Valley National Park, but this can vary depending on the exact route you choose to follow.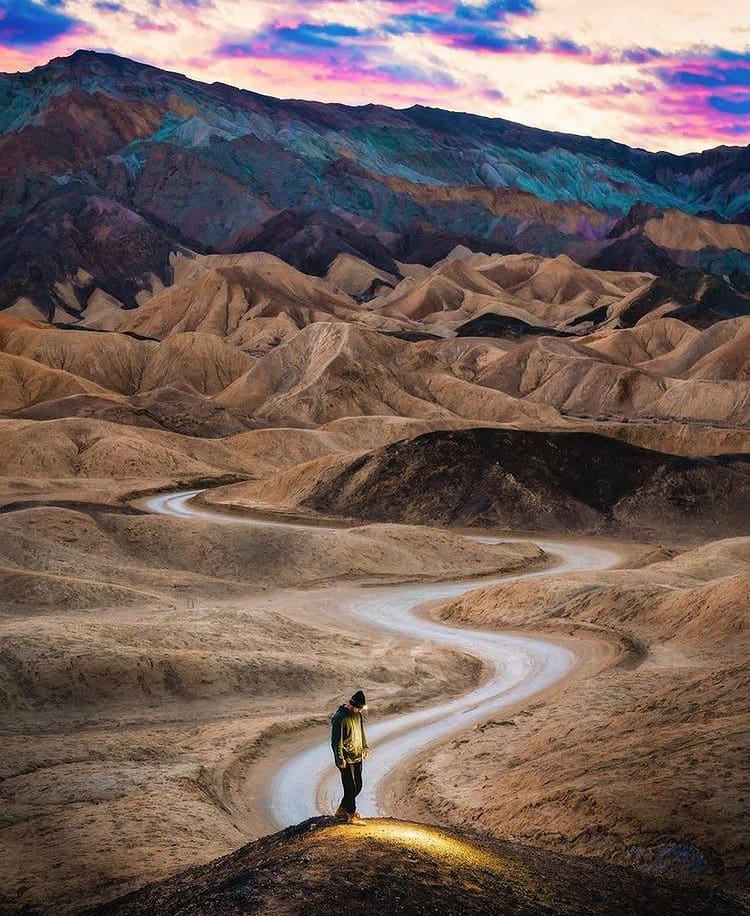 For example, if you choose to travel via Highway 395 it will only take around four hours. This route is 300 miles (480 kilometres) long you will be rewarded with lovely mountainous views.
The best time to visit Yosemite and Death Valley National Park is from May to September because of the absence of snow. Large sections of each national park is inaccessible during the rest of the year due to heavy snow cover.
Don't forget to check out attractions like Yosemite Falls, El Capitan, Glacier Point, Yosemite Museum and Indian Village, Sand Dunes near Stove Pipe Wells, Twenty Mule Team Canyon, and Rhyolite Ghost Town while traveling along this route.
4. San Juan Islands Scenic Byway
The San Juan Islands Scenic Byway features both the San Juan Islands and the Orcas Islands and allows visitors to travel by ferry through the incredibly scenic byway.
It is not exactly your typical road trip but the byway is still an awesome route to drive. Stretching about 30 miles (48 kilometres) in the San Juan Island Loop, the route will offer you some incredible ocean views.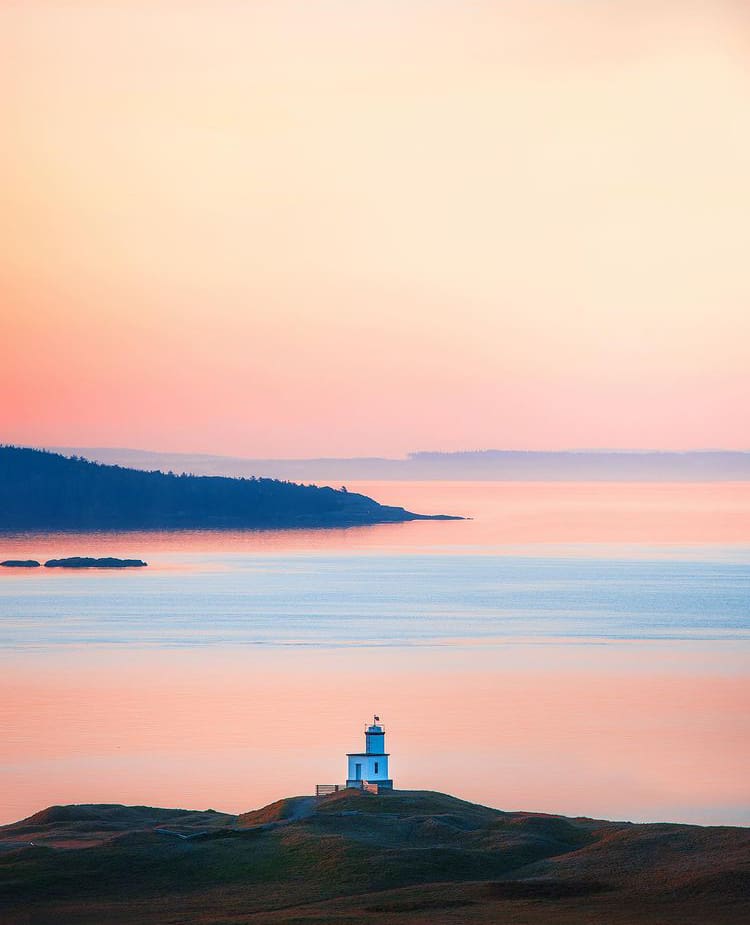 Most will stay about 2-3 days, allowing enough time to explore the two islands. You can also combine this journey with a day trip to Lopez Island.
While here you should check out Krystal Acres Alpaca Farm, Jackson Beach, San Juan Island National Historical Park, Pelindaba Lavender Farm, and San Juan Vineyards.
5. Highway 101 Oregon Coast
If you are a person who likes to immerse yourself in the peaceful seclusion that only nature can offer, Highway 101 Oregon Coast is just the road trip for you.
The overall scenery and vibe are the same as that of the Pacific Coast Highway, but Oregon Coast is far less crowded than most of the other roads in the USA.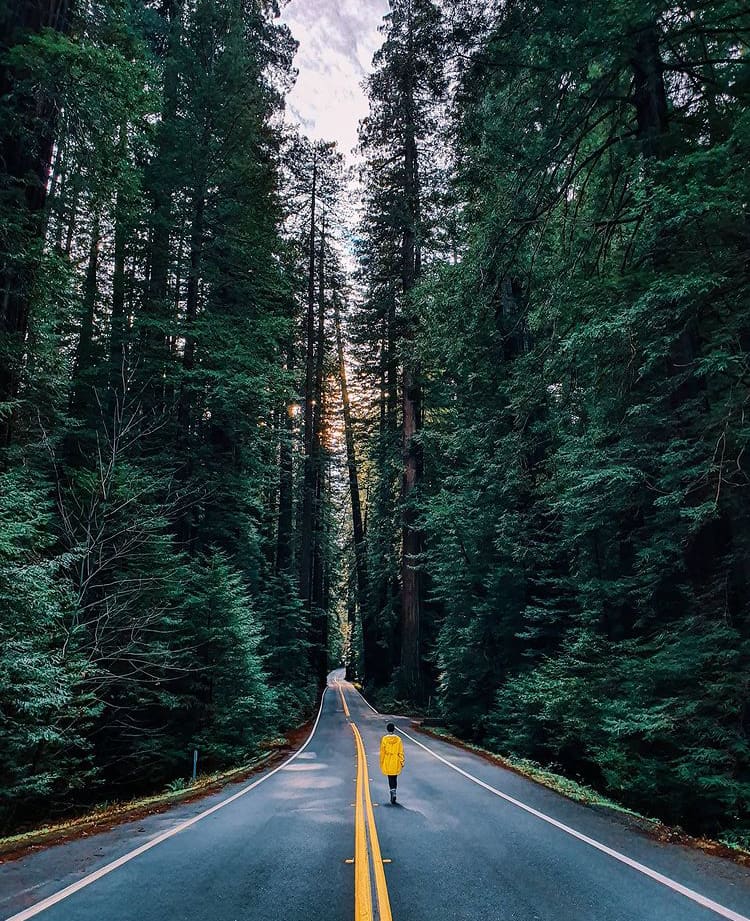 It is another one of the best road trips on the West Coast, thanks to the variety of landscapes on offer, from the breathtaking coastlines from Washington to the Redwood Forests in Brookings.
The route goes on for about 360 miles (580 kilometres) and can be completed in 2-3 days, or in a week depending on whether you want to explore all of the Oregon coast's incredible attractions.
Attractions worth checking out include: Ecola State Park, Cannon Beach, Crescent Beach, Hobbit Trail, Thors Well, and The Sea Lion Caves.
6. Olympic Peninsula Loop
The Olympic Peninsula Loop is a must-do road trip for nature lovers! It is the perfect place to try some new outdoor activities like swimming, hiking, paddling and birdwatching.
The route usually starts in Seattle and is considered a roundtrip because it encircles Washington's Olympic National Park. It runs for more than 300 miles (480 kilometres) and takes about five to six days on average, Again, this depends on how many stops you want to make.
The best time to visit is in the winter, particularly if you're interested in activities like skiing and snowboarding.
Don't forget to check out Lake Quinaulth, Ruby Beach, La Push Beach, The Hoh Rain Forest, Sol Duc Falls and Lake Crescent along the way.
7. Columbia River Highway
The Columbia River Highway was the first US highway to be designed around a scenic driving experience. It is affectionately known as the "King of Roads" and therefore, you can safely assume that it is another one of the best road trips on the West Coast!
It was first opened in 1915, and the first part of the route runs from Portland to The Dalles. One of the best places to start this road trip is at the Troutdale visitor center.
Starting here, it will be about 70 miles (112 kilometres) to The Dalles and will can take about 4-5 days, depending on the number of stops you take on the way.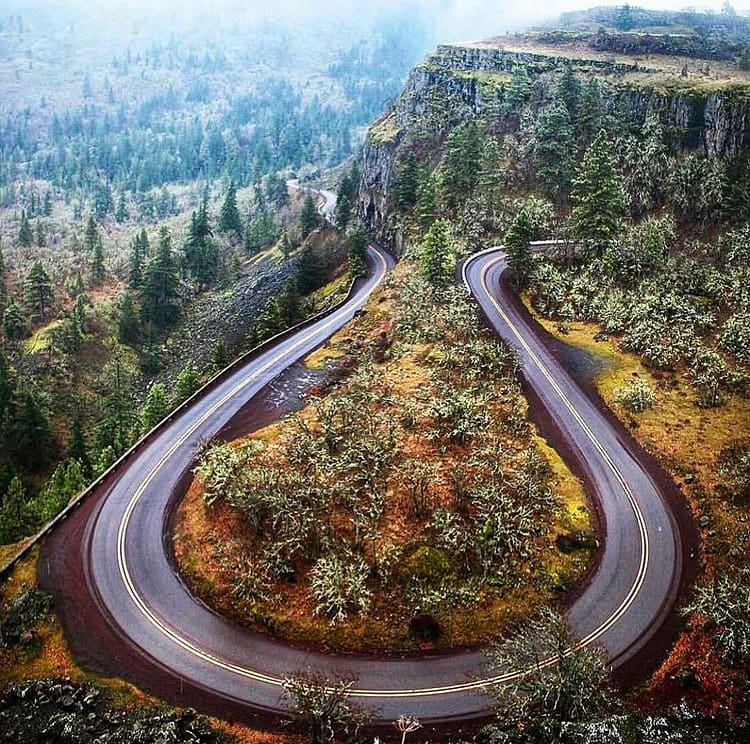 The most scenic part of the Colombia River Highway is from Troutdale to Hood River. This alone will take about two hours to complete, with many tempting places to stop along the way.
Other notable attractions include; Portland Women's Forum State Scenic Viewpoint, Latourell Falls, Vista Point and Bridal Veil Falls.
8. Volcanic Legacy Scenic Byway
The Volcanic Legacy Scenic Byway spans over 500 miles (800 kilometers) and connects Crater Lake National Park in Oregon to Lassen Volcanic National Park in California.
The unique thing about this road is that it was naturally formed by volcanic activities in the Cascade Mountain Range, millions of years ago.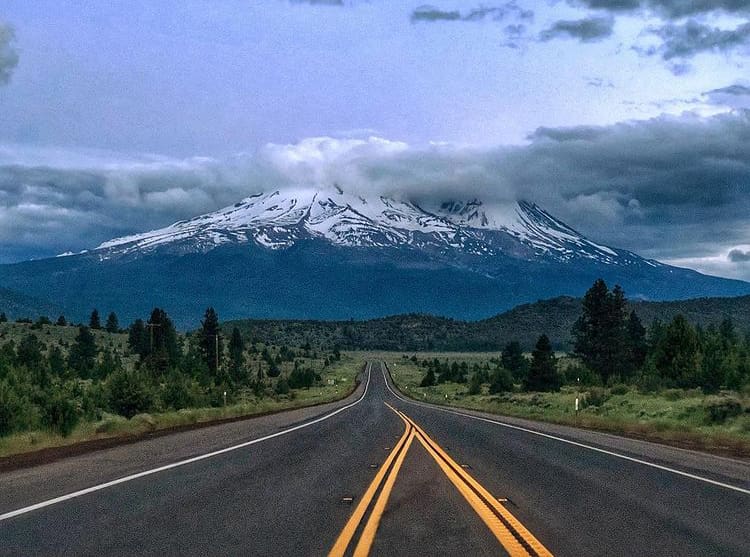 Therefore, everything from flora to fauna and even the actual geology is influenced by the road. Crater Lake itself was also formed by the volcanic activity and, with its clear blue waters, is the deepest lake in the USA.
Although the road trip itself is not very long, you can make this stretch over four or five days by taking your time and exploring the amazing natural scenery along the way.
Don't forget to check out the McArthur-Burney Falls Memorial State Park, Shasta-Trinity National Forest, and Lava Beds National Monument on the way.
9. White Pass Scenic Byway
The White Pass Scenic Byway is another one of the best road trips on the West Coast, and is also known as "Volcano Country". This is because three of the highest mountain peaks in the USA; Mount Rainier, Mount St. Helens, and Mount Adams are found in the area.
The road trip stretches about 120 miles (190 kilometres), beginning from Highway 12 and ending in Yakima County.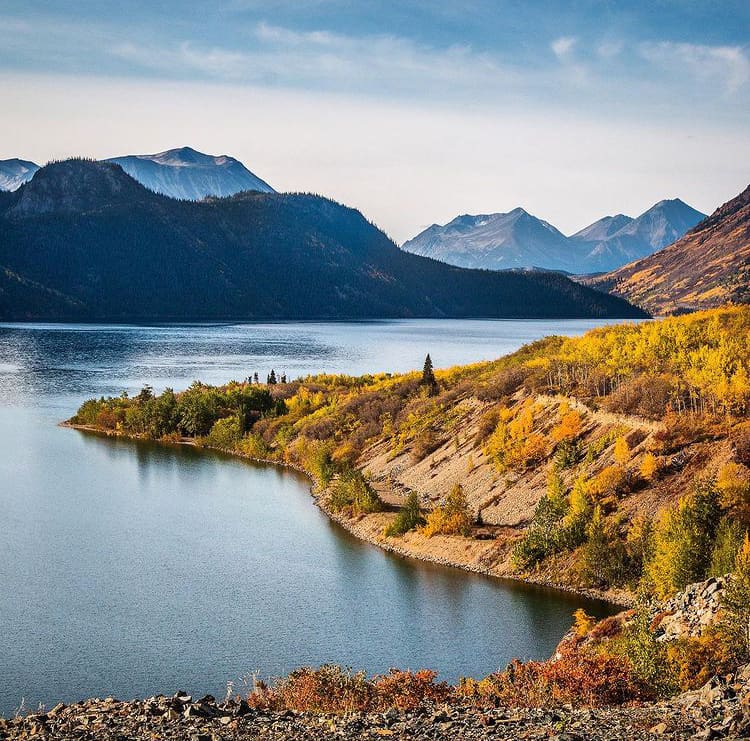 Most people allow 3-4 days to complete the trip, but a suggestion is to extend it to a week and enjoy the many recreational activities on offer. These include; hiking, wildlife viewing and skiing.
Other attractions include; Windy Ridge Viewpoint, White Pass Ski Area, Mt. Rainier National Park, Gifford Pinchot National Forest and Oak Creek Wildlife Area.
10. Napa Valley to Sonoma Road Trip
The Napa Valley to Sonoma Road Trip is one of the shortest road trips in the USA. If you're going to start from San Francisco, it's only about an hour's drive to Napa Valley.
From there, it's only another 14 miles (20 kilometres) to Sonoma Country. I wouldn't expect the entire trip to take more than 1-2 hours to complete in its entirety.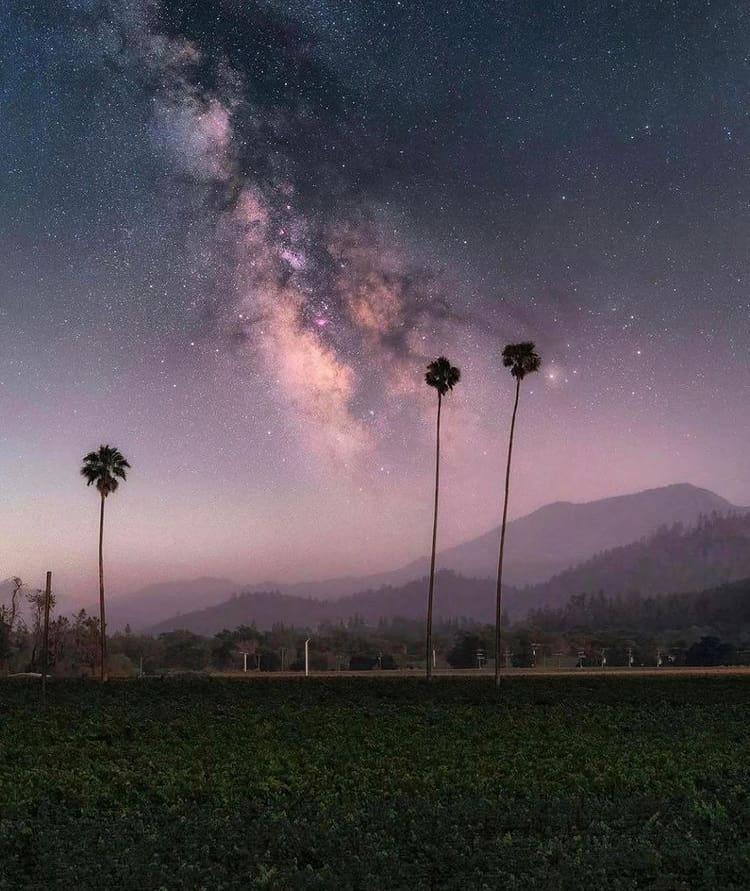 Although it may seem like there isn't much to see on this road trip, the scenic views of the vineyards in Napa and Sonoma Valley are an attraction of their own.
While here, also check out; Artesa Vineyards, Oxbow Public Market, Charles M. Schulz Museum and Castello di Amorosa.
Join our community of keen travellers, wildlife enthusiasts and adventure seekers.