The Caribbean Islands are most popular for their stunning beaches, white sands and turquoise blue waters. Here you'll be spoiled with thrilling surf spots, colourful coral reefs, various adventure activities and some of the most luxurious resorts in the world.
With hundreds of individual islands in the Caribbean, it can be extremely difficult to plan a holiday itinerary, especially if you're a first-timer. To help you on your way, we've made a list of the 15 best islands in the Caribbean. You can thank me later!
The 15 Best Islands In The Caribbean
1. Turks and Caicos
If flawless beaches are your thing, then you should definitely check out Turks and Caicos – one of the best islands in the Caribbean.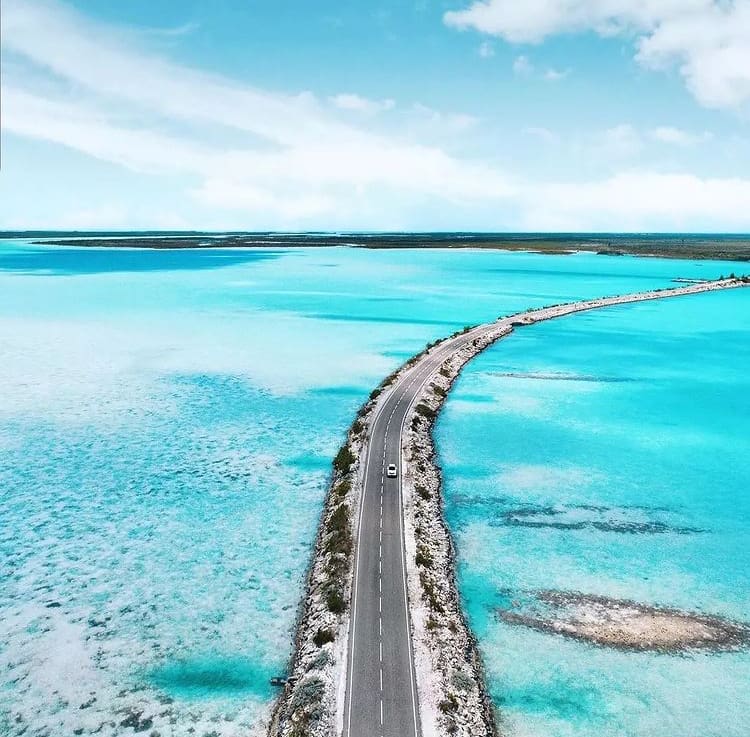 There are more than 300 tiny islands making up the small archipelago, making it a perfect place to go on island hopping! Out of these only 8 islands are inhabited, with Providenciales being the most touristy island.
Grace Bay and Taylor Bay are highly recommended and are home to multiple high-end resorts. You can also go snorkelling or scuba diving at the Grand Turk.
2. Aruba
The first of the famous 'ABC' Islands in the Caribbean, Aruba is a must-visit for its white sand beaches, turquoise blue waters and its famous flamingo population.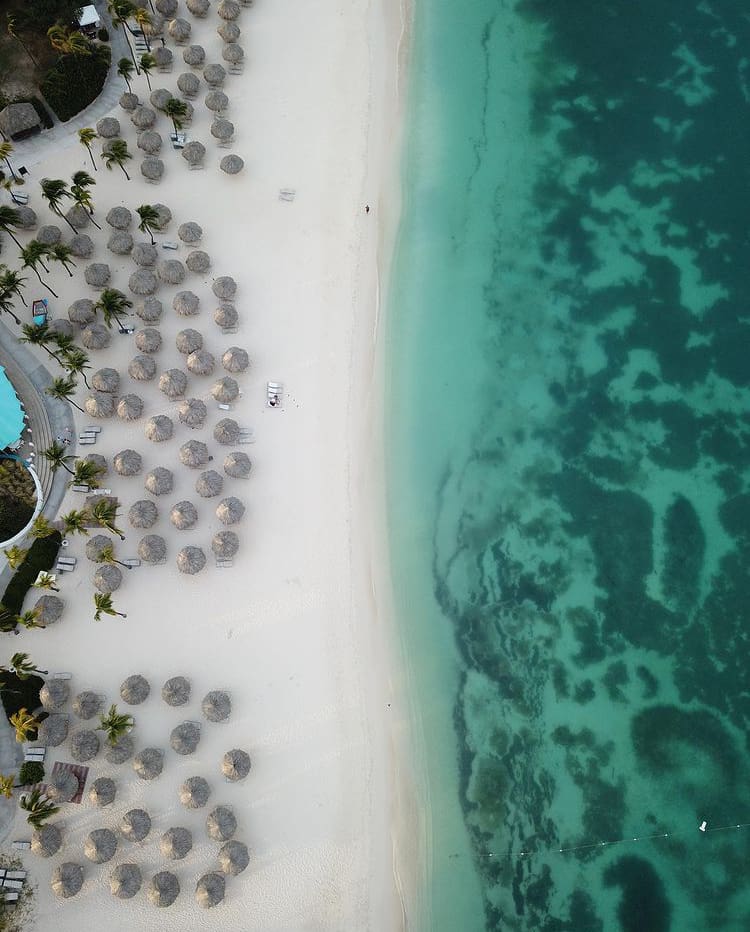 Almost all beaches in Aruba are accessible to the public and there are plenty of water-related activities for you to enjoy, like surfing and snorkelling.
Try visiting Eagle Beach or Palm Beach if you want to have a peaceful beach getaway, and if you are up for exploring nature, head to the Arikok National Park.
3. Jamaica
Jamaica is another one of the best islands in the Caribbean to visit if you are looking for a little bit of everything; picturesque beaches, city scene, cultural attractions, exquisite cuisine, forested areas with cascading waterfalls, and so much more!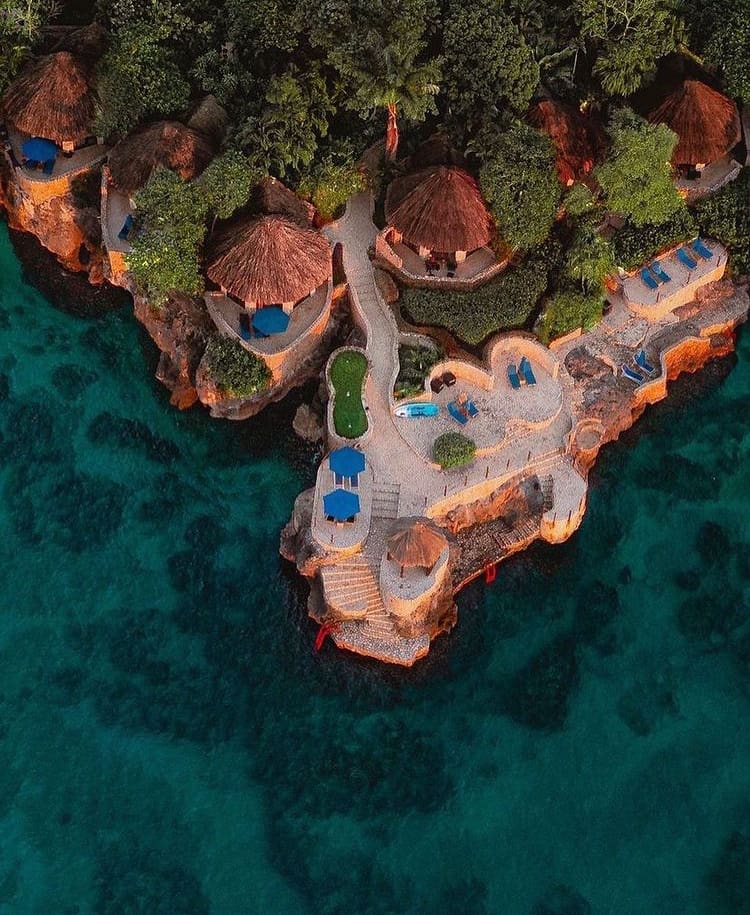 Jamaica usually serves as the entry point to the Caribbean Islands, so it's an ideal place to start if you are a first-time traveler to this part of the world.
Make sure to visit the beaches in Montego Bay, where you can relax and sunbathe or try swimming/ snorkelling at the Seven Mile Beach until the sun sets.
4. Dominican Republic
The Dominican Republic is the second-largest country in the Caribbean and therefore boasts great diversity in terms of nature, culture, and history.
You can visit Santo Domingo, which is the cultural hub of the Dominican Republic. Be sure to check out the small city, Zona Colonial which is recognized as a UNESCO World Heritage Site because it is the place where Christopher Columbus first landed in America!
If you want a little beach time you can visit Bavaro Beach located in Punta Cana, the luxurious paradise of the Dominican Republic with high-end resorts and plenty of water-based activities.
5. St. Lucia
St. Lucia is another one of the best islands in the Caribbean; well-known for the breathtaking scenery of the towering twin peaks, or Pitons.
The Gros Piton and the Petit Piton were formed by volcanic eruptions more than 1000 years ago. They are considered to be the most difficult yet rewarding hikes in St. Lucia.
However, if gruelling holiday hikes aren't your thing, you can enjoy the view from a distance. Other attractions include the Anse Chastanet Marine National Park, Pigeon Island National Park, Marigot Bay and Rodney Bay.
6. Cuba
Cuba is the largest island in the Caribbean, and a must-visit cultural and historical hub of the Caribbean islands.
Havana, the capital, is brimming with museums, cultural heritages, neoclassical buildings and art galleries.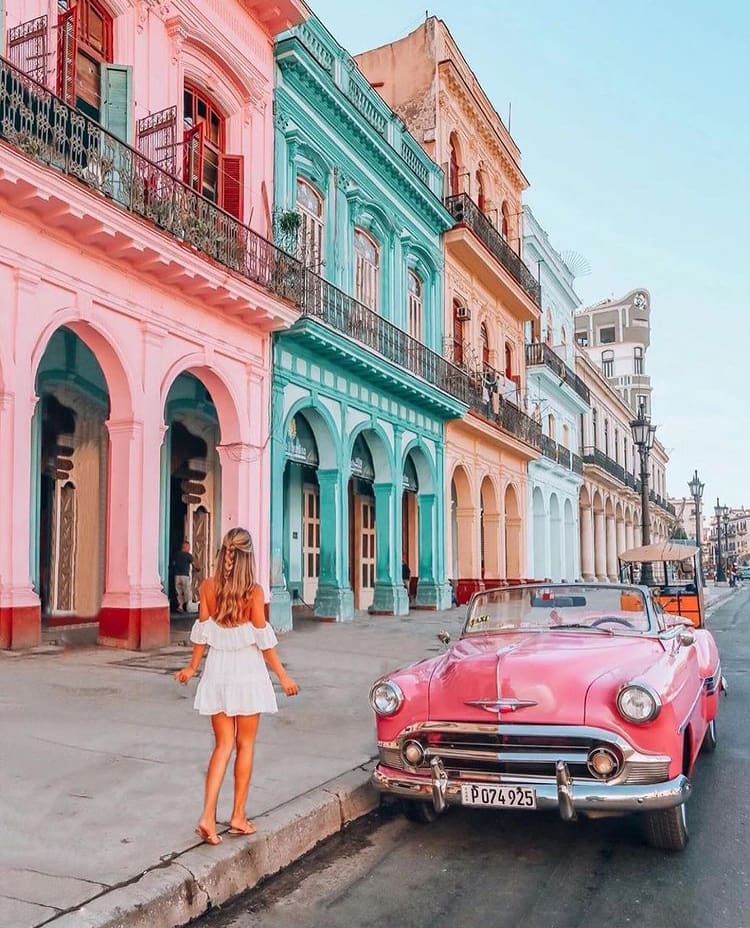 Visit the UNESCO World Heritage Site of Trinidad which takes you back to the 17th century with attractions such as; The church and Monastery of Saint Francis, the Museum of Colonial Architecture, and the Palacio Brunet.
If you are looking for some beach time in Cuba, you can visit either Paradise Beach or Varadero, which has crystal clear blue waters along with other attractions like Varadero Ecological Park.
7. Antigua
Antigua is the largest of the two islands that make up the Caribbean country, Antigua and Barbuda.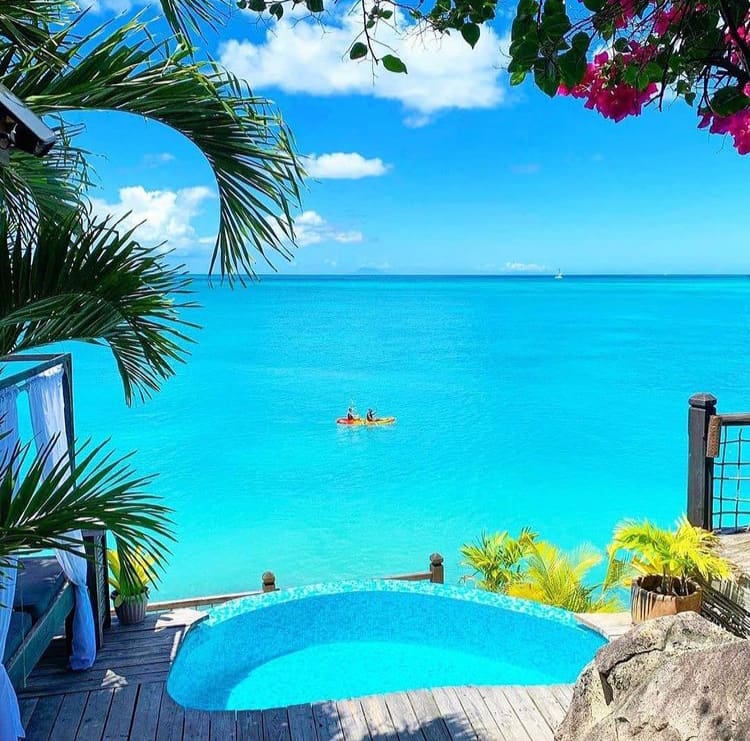 It is famous for beautiful white sandy beaches with crystal clear waters and is one of the best places in the Caribbean to go beach hopping, with more than 365 beaches to choose from.
Some of the beaches to check out while you're here are Half Moon Bay Beach (known as one of the most beautiful beaches in the world), Carlisle Bay Beach, Dickenson Bay Beach, Palm Beach and Pigeon Point Beach.
8. Puerto Rico
Puerto Rico has a rich history and has played a large role in the foundations of both America and Spain, and the blending of the two cultures.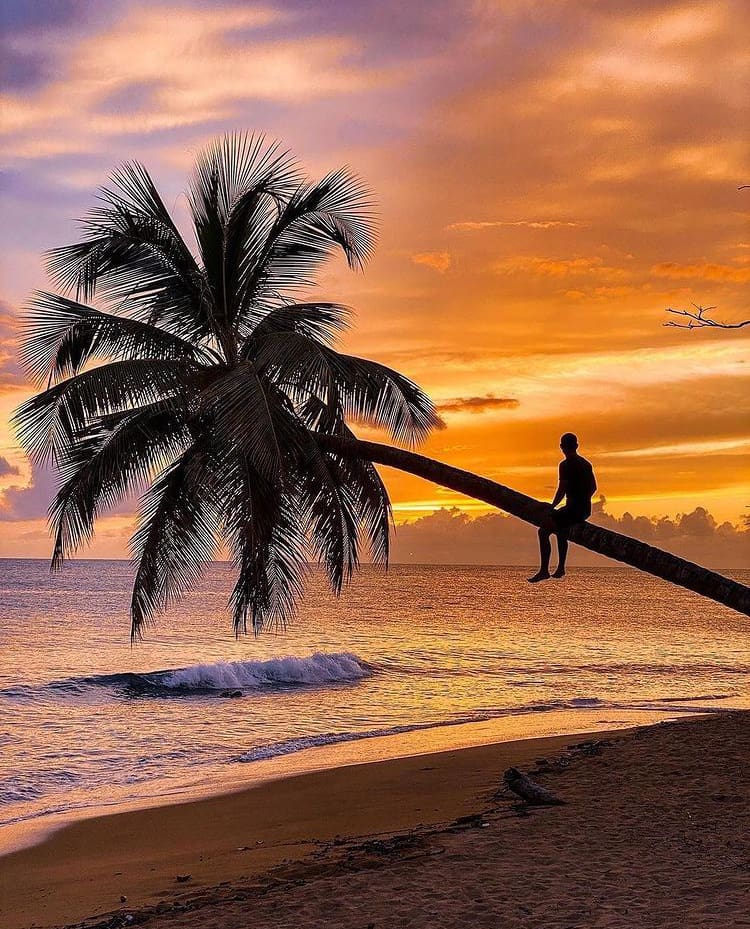 While here, visit the UNESCO World Heritage City, San Juan, where you'll find the best-preserved Spanish colonial architectural buildings in the Caribbean islands.
Puerto Rico is also one of the best islands in the Caribbean for those looking to immerse themselves in nature. It is home to the El Yunque Rainforest, which spreads over 28,000 acres with over 90 species of birds and 250 species of plants endemic to the island.
9. Barbados
Barbados is a great place for all kinds of travellers, from solo adventurers or couples to families who are looking for the ultimate Caribbean getaway.
Don't forget to check out the UNESCO World Heritage Bridgetown city, which is also the capital of Barbados. While here you can visit the neoclassical-styled Parliament Building, Barbados Museum and have a stroll on the Chamberlain Bridge, where you'll be greeted by lovely views of yachts passing by.
If you are looking for a little beach time while in Barbados, check out the pristine Bathsheba Bay Beach which is famous for its surfing and swimming conditions.
10. Anguilla
Another one of the best islands in the Caribbean is Anguilla with more than 30 picturesque beaches for you to enjoy!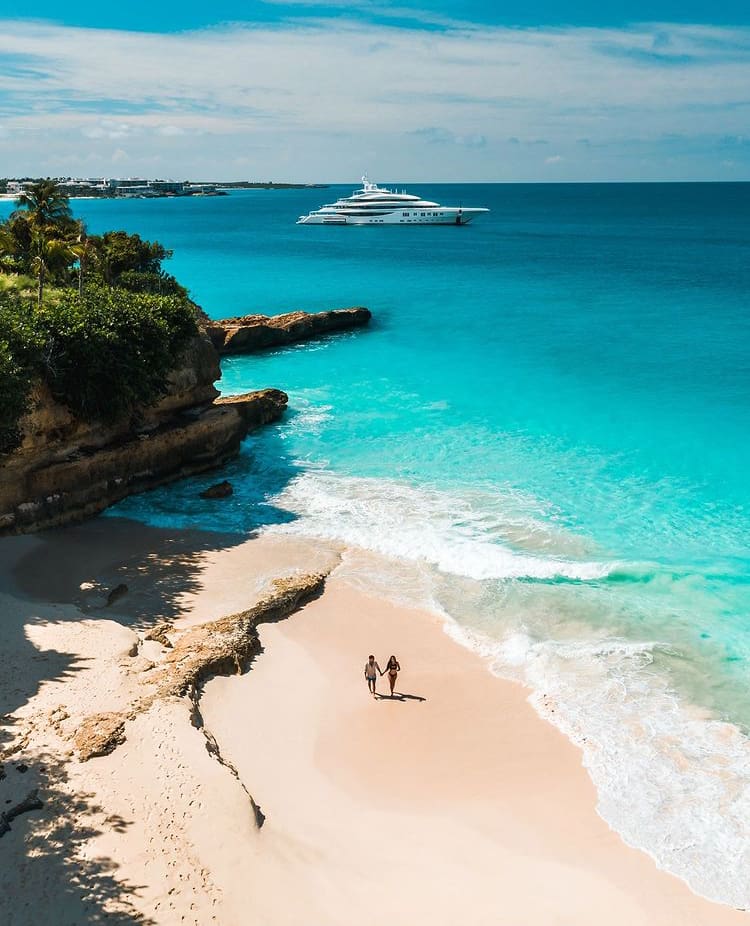 The climate is temperate, and the gorgeous blue waters are calm too. This makes for a great beach destination for families traveling with young kids. You can also try snorkelling or learn to scuba dive while you are here.
A must-visit beach in Anguilla is Shoal Bay East Beach which is a peaceful location with pink/white sands and turquoise blue waters. Another popular beach is Meads Bay Beach which is a mile (1.5 km) long and great for those who are looking to spend their days relaxing on ocean side.
11. St. Kitts and Nevis
St. Kitts is another Caribbean gem that has it all, from historical attractions, nature hikes, thrilling water-related activities and a vibrant nightlife scene.
While here be sure to check out the Brimstone Hill Fortress National Park, which is a UNESCO World Heritage Site built in the British Colonial Period.
For the more adventurous, try climbing Mount Liamuiga, the St. Kitts island's dormant volcano and enjoy the breathtaking views it provides. Although it's best to keep in mind that its a challenging, three hour hike.
You can also take a 50-minute ferry ride to Nevis Island, which is the sister island of St. Kitts, and explore its white sandy beaches like Oualie Beach.
12. Grenada
Grenada, which is also known as Spice Island, is another great place for the perfect Caribbean getaway. The idyllic island gained its nickname after years of mass production of spices like cinnamon, nutmeg, and cloves.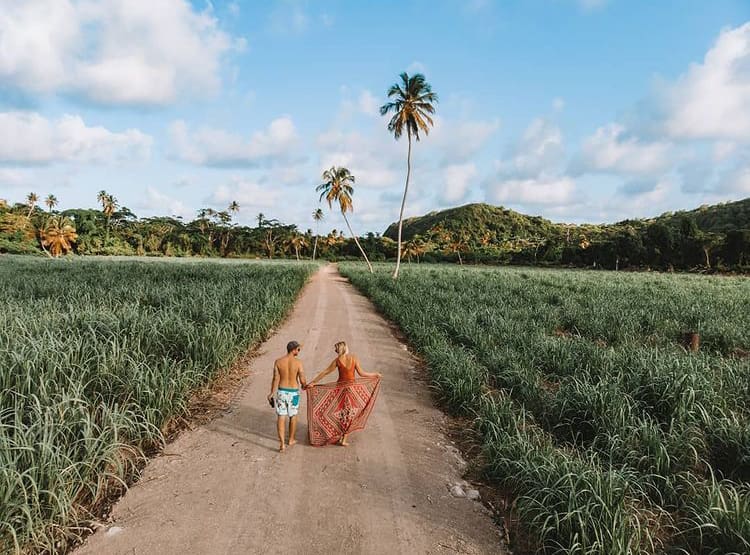 Grenada is home to the most beautiful town in the Caribbean Islands – St. George's, with spectacular views of the colourful boats docking at the Carenage Harbour.
Other awesome things to do include visiting Fort Federick, The Underwater Sculpture Park, and enjoying some beach time at Grand Anse Beach.
13. St. Bart's
St. Bart's is one of the best islands in the Caribbean if you are looking for a grandiose and secluded getaway.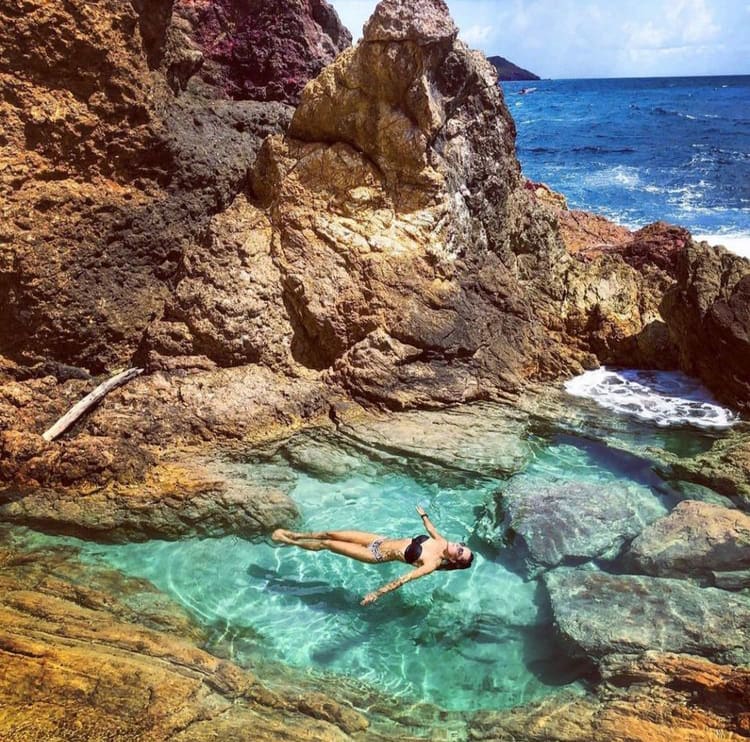 A must-visit location is Gustavia, which is the capital of St. Bart's and is filled with red-roofed buildings which are a sight to see in themselves. You can wander around this little town; shop at its unique boutiques, visit the art galleries, museums, churches, and even taste some delicious French-inspired cuisine!
You can also visit the Grand Saline for the ultimate beach experience, or enjoy a wide variety of water-related activities like surfing, kitesurfing, swimming, snorkelling and scuba diving.
14. St Martin
St. Martin and its sister island, St. Marteen, are respectively ruled by the Netherlands and France.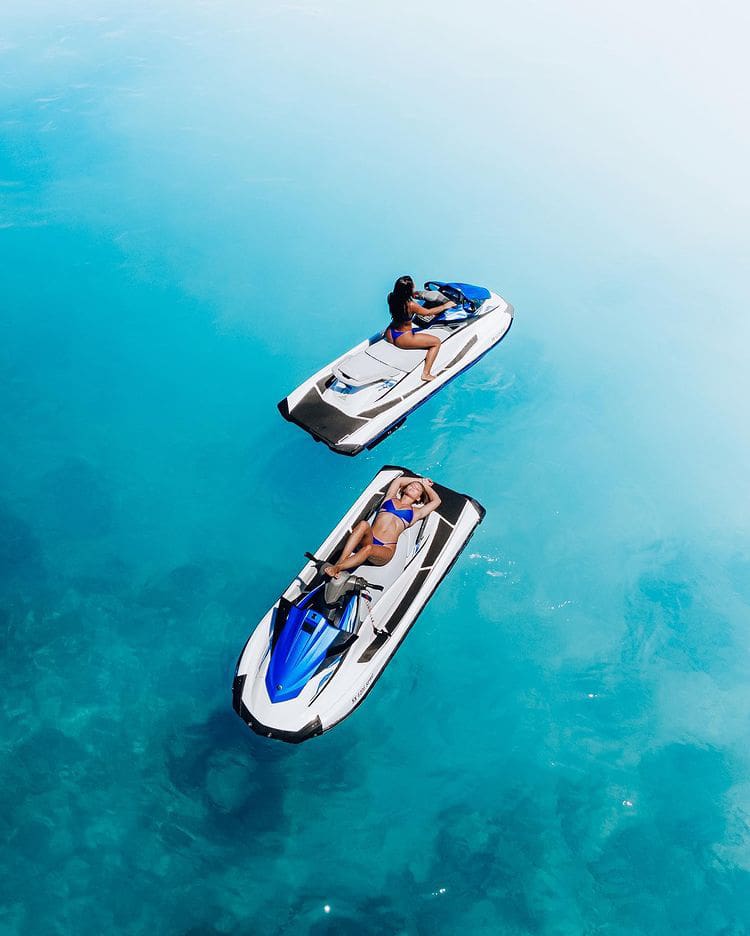 The most famous beaches on St. Martin are Happy Bay Beach and Baie Rouge Beach. Both are equally breathtaking and blessed with pink hue white sands, and turquoise blue waters.
On Pinel Island you can also try ziplining at the Loterie Farm, kayaking orsnorkeling. Alternatively explore the island of Tintamarre, which will spoil you with secluded beaches and exotic wildlife.
15. Cayman Islands
The Cayman Islands is located in the Western region of the Caribbean and is made up of three separate islands. These are Grand Cayman, Cayman Brac and Little Cayman.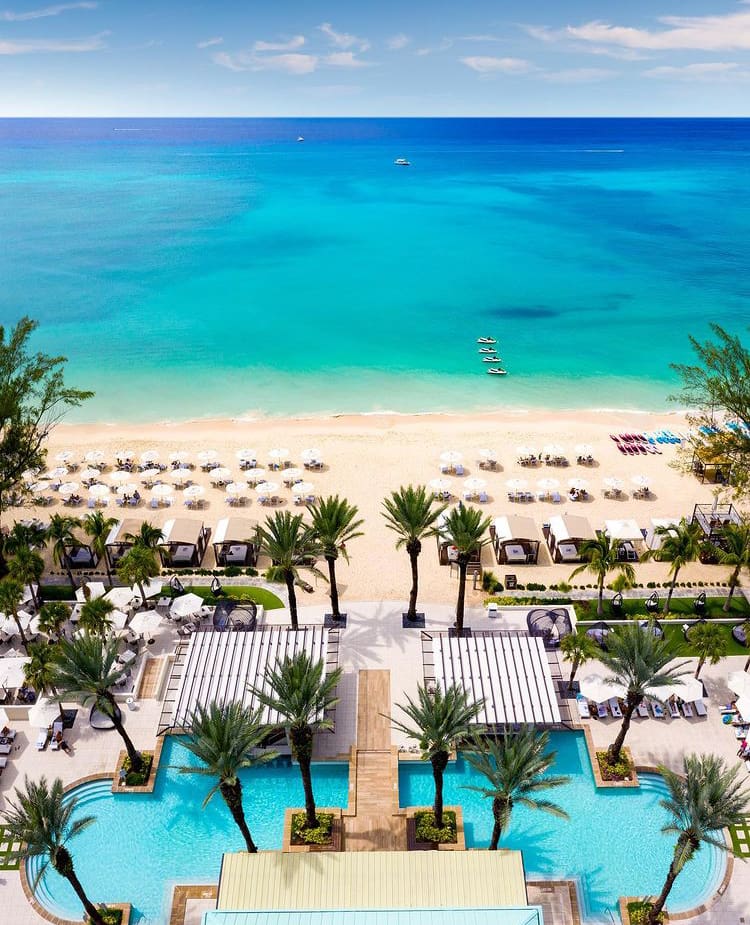 All three islands are renowned for their pristine clear beaches which offer some of the best snorkelling and diving tours in the Caribbean.
You can enjoy some beach time at the Seven Miles Beach, swim with stingrays, and try scuba diving in places like Devil's Grotto, Kittiwake Shipwreck & Artificial Reef and MV Captain Keith Tibbetts.
Join our community of keen travellers, wildlife enthusiasts and adventure seekers.