The Mother City is one of the world's most popular tourist destinations for good reason. From its natural wonders and wildlife attractions to historical sites and bustling nightlife, there is no shortage of things to do in Cape Town.
There's something for everyone – from chilling with penguins on the beach to a couple glasses of wine in a vineyard or even cage diving with great white sharks.
Here are the 18 best things to do in Cape Town:
1. Take In The View From The Top Of Table Mountain
There's no better way to truly appreciate the magnificent views around Cape Town than to get up high, and there's no better place to do that than on top of the iconic Table Mountain.

The easiest route to the top is via the Table Mountain Aerial Cableway, which runs whenever the weather allows, and gets you to the top in a matter of minutes. During peak season queues can be substantial and waiting for an hour or two is not uncommon.
For those more adventurous, there are a variety of hiking trails which provide a more scenic route to the top. This is only advisable to those who are physically fit and able, as the hike is no pushover. It is also advisable to always hike with a guide or in a group.
2. Take A Selfie On Lion's Head
Hiking up Lion's Head is one of the most popular things to do in Cape Town, and the summit is one of the most popular selfie spots. There's no doubt you've seen a couple of these snaps on Instagram!
From the top you'll find beautiful 360 degree views of the city and you'll be able to truly appreciate the grandeur of the Twelve Apostles, Table Mountain and the shades of blue in the Atlantic Ocean below.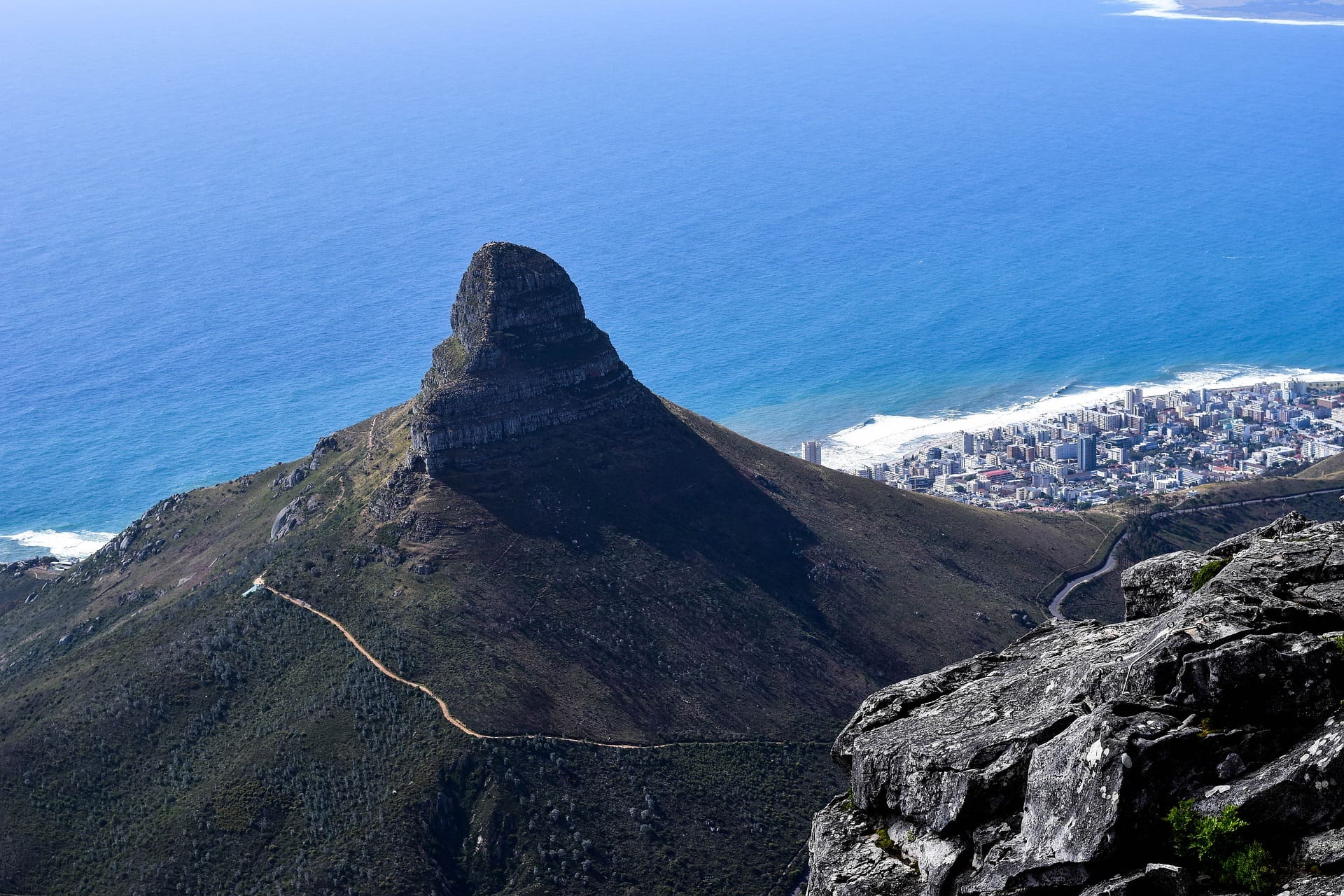 While the hike is relatively easy and not at all long, it should definitely not be underestimated. Some minor rock climbing is involved but most with a reasonable level of fitness and sturdy shoes will find the hike easy and rewarding. As with the hike up Table Mountain, it is not advised to hike Lion's Head alone, but rather in a small group or with a guide.
The best times to visit are around sunrise and sunset – trust me you won't regret it!
3. Meet The Penguins At Boulder's Beach
One of the most unique things to do in Cape Town is spending a day hanging out with penguins at Boulder's Beach.
The pristine beach gets its name from the enormous boulders scattered across the shore, which create awesome sandy coves and crevices, and is renowned for its beauty. However the real stars of Boulder's Beach are the colony of around 3000 African Penguins that call the area home.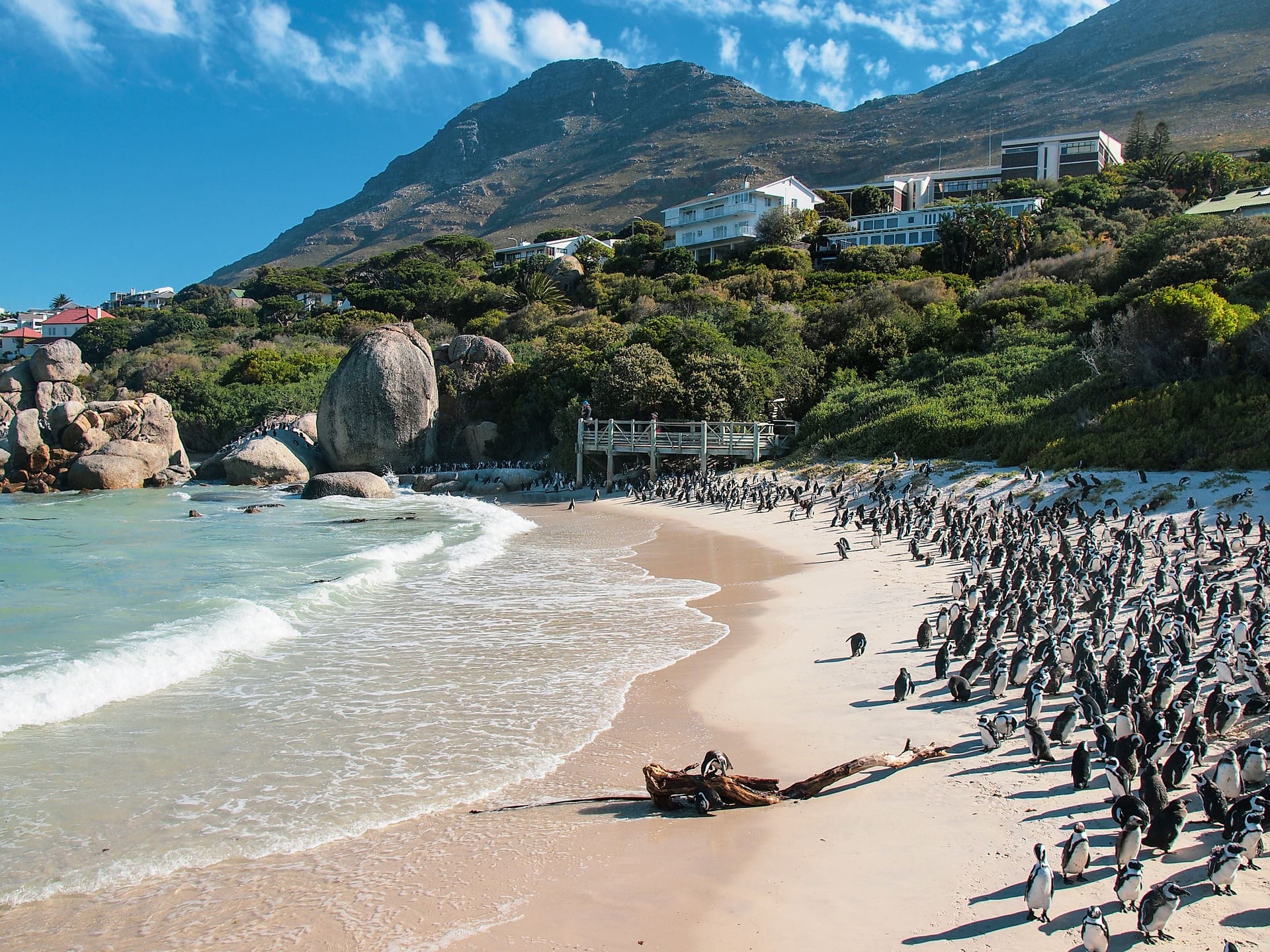 There's a protected enclave that's usually relatively quiet, where you can lay out and work on your tan or take a dip in the crystal clear water. This is also an ideal spot to observe the penguins as they frolic in the water and waddle along the beach.
Cape Town is the only place in the world where you can readily get this close to penguins and they're extremely cute I know, but please don't be tempted to touch them, they have sharp beaks that can cause serious damage. They are also a wild and endangered species and should be respected as such.
If you're not keen to get down onto the sand then don't worry, there's a boardwalk that runs from the Boulders Visitor Centre down to the beach and from here you have a great view of the penguins and their burrows.
READ NEXT: THE 11 OFFICIAL LANGUAGES OF SOUTH AFRICA
4. Reflect On The Past At Robben Island
South Africa has a dark history, and stories are still told about past struggles. The most famous of all is the story of Nelson Mandela who was imprisoned for 27 years during his fight for freedom and equality for people of all races.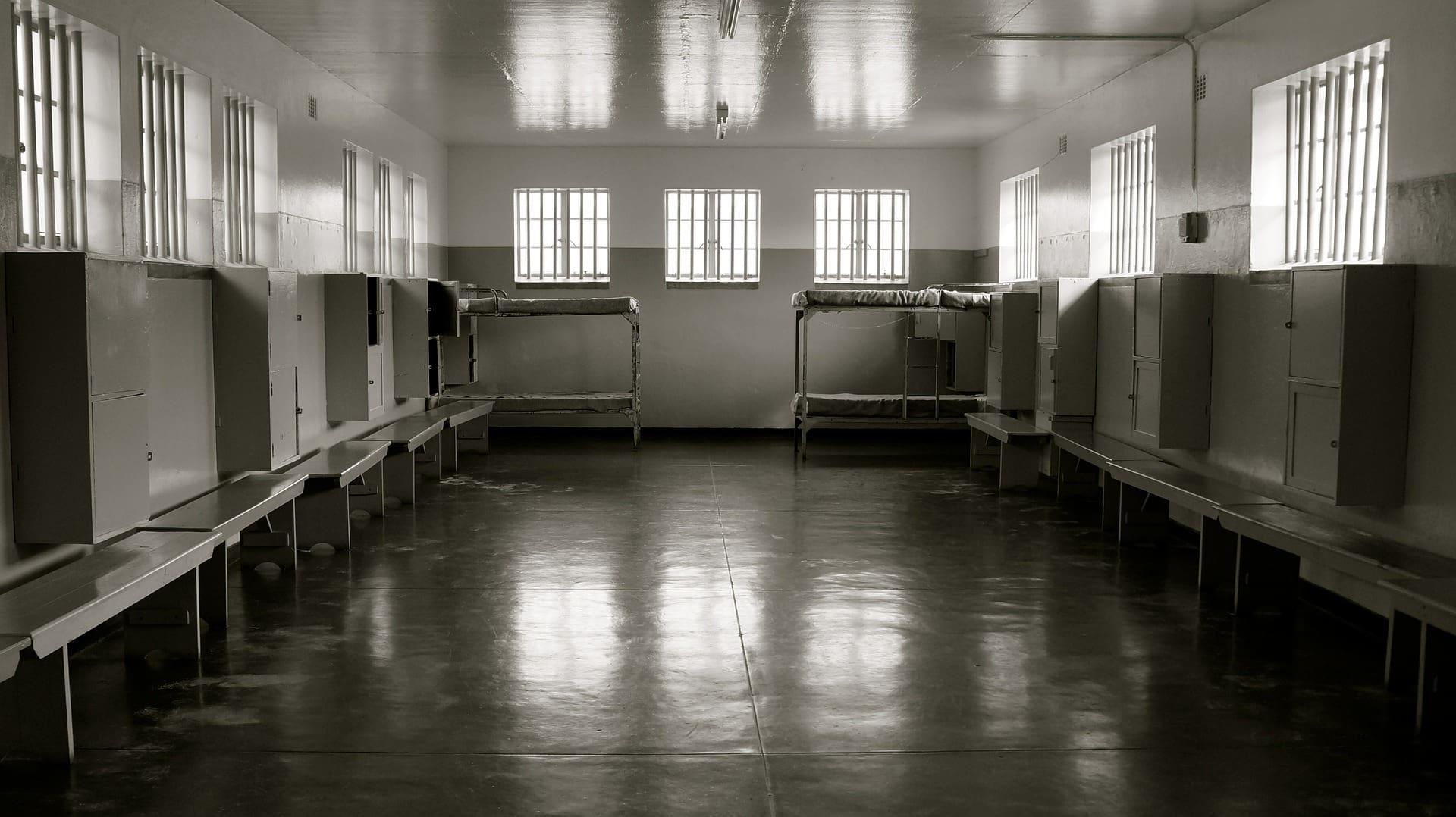 Tours leave from mainland Cape Town and take you by ferry across the bay to Robben Island, the old island prison where Nelson Mandela and hundreds of other political activists served the majority of their sentences. Here you can take guided tour, led by a former political prisoner, through the largely unchanged jails and even visit the exact cell that 'Madiba' spent many of years of his life.
A tour of Robben island is an emotional roller coaster but definitely one of the best things to do in Cape Town, especially for those interested in history.
5. Face Your Fear With A Shark Cage Diving Experience
With the densest population of great white sharks anywhere in the world, Dyer Island in Gansbaai is without doubt one of the best places in the world to get up close to these majestic marine predators.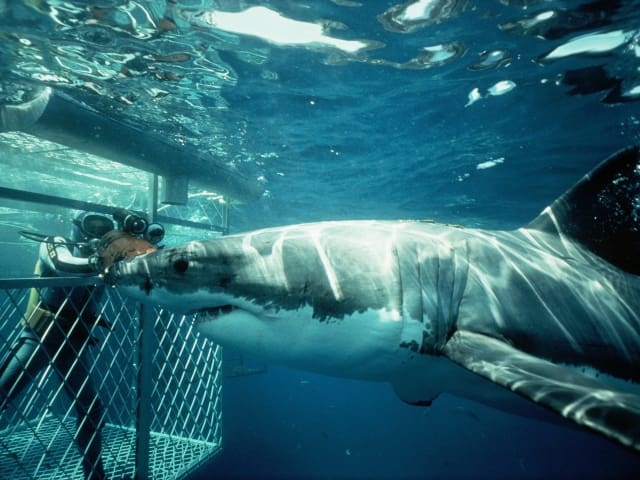 'Shark Alley' has been featured in various wildlife documentaries and is the most popular location for cage diving and breach photography in South Africa. Around a two hour drive away, Gaansbaai isn't exactly in central Cape Town but it is most definitely worth the road trip. Tours go out daily, but are dependant on weather and water conditions and a Cape Town City Pass can sometimes even get you a free shark cage diving experience.
False Bay is another area known for exceptional great white shark viewing, especially in the surrounds of Seal Island, off the coast of Simon's Town. As its name suggests, the island is home to a large colony of Cape fur seals, the favourite food choice for Great Whites. If your time in Cape Town is limited and a shark experience is one of the things you definitely want to do then False Bay is the place to go!
6. Spend The Day At The V&A Waterfront
Shopping is probably not the reason you decided to visit Cape Town, but it's almost inevitable that you'll have to spend a day or two indoors, thanks to the Cape's ever-changing weather!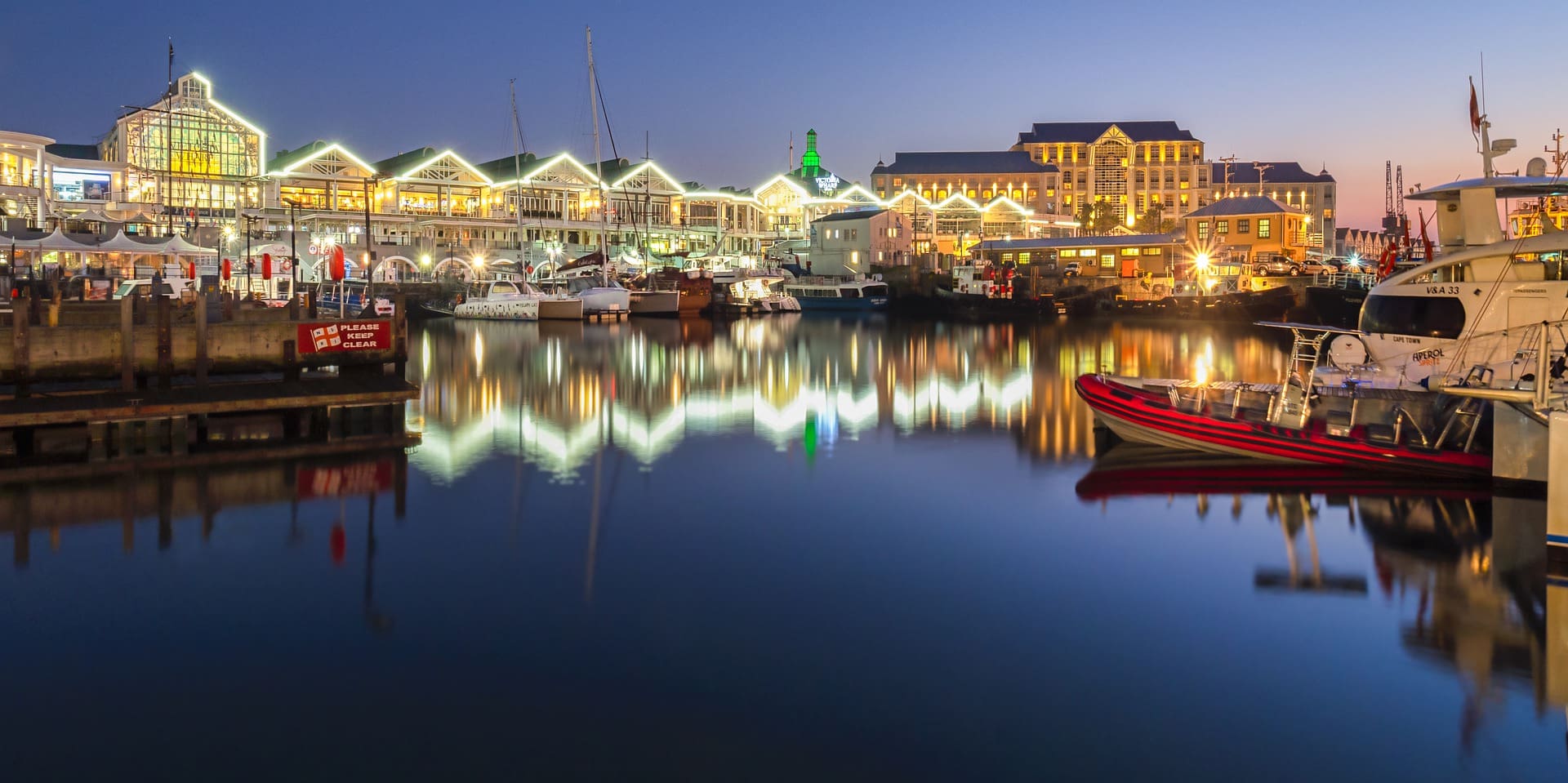 Spending the day at the Victoria & Albert Waterfront is one of best things to in Cape Town when the weather isn't on your side! Located in central Cape Town, the bustling shopping complex is South Africa's most visited destination, attracting roughly 24 million visitors a each year.
It is still technically a functioning harbour and you'll definitely see fishing trawlers and container ships cruise by, but the waterfront is primarily considered a shopping destination, filled with luxury branded stores and some of the city's finest restaurants. Be sure to take an Uber if you're planning a boozy lunch, they're never far away.
7. Have 'One Too Many' In The Cape Winelands
No trip to Cape Town is complete without a wine tasting excursion to the famous Cape Winelands.
A quick one hour – very scenic – drive from the city centre and you'll find wine country, where winelands are made up of rolling vineyards in between towering mountains. Franschhoek and Stellenbosch boast a wide variety of beautiful wine farms and spending a day sampling some of the ridiculously good local wine is without a doubt one of the best things to do in Cape Town.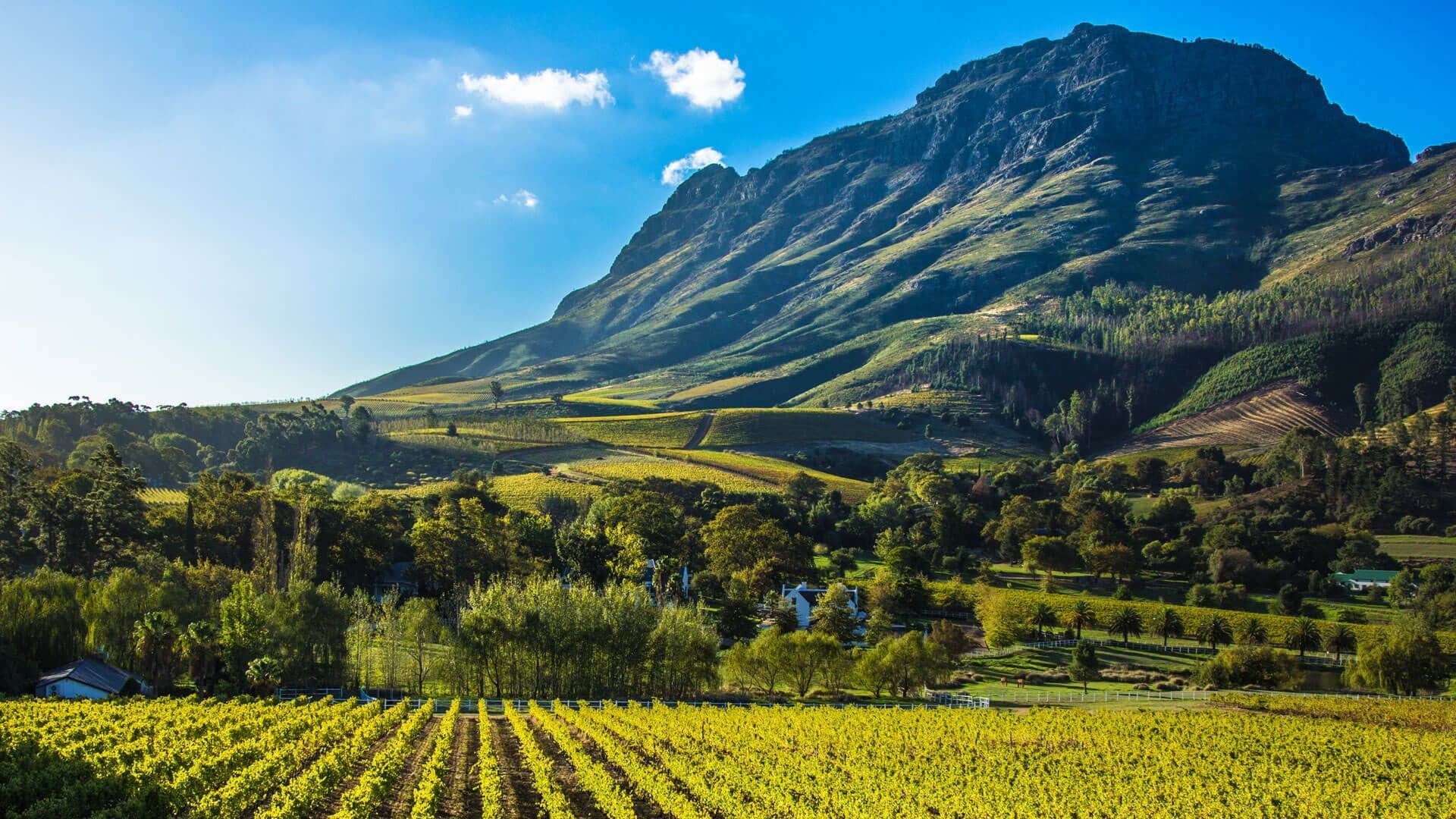 There are many guided wine tours on offer, so no need to play Rock/Paper/Scissors over who has to be the designated driver.
If you're not a fan of the famous fermented grape, the beautiful scenery, gourmet restaurants and historic colonial architecture still make the trip well worth your time!
8. Catch A Tan On Muizenberg Beach
The home of the iconic, rainbow coloured beach huts, Muizenberg beach is the ideal place to spend a sweltering summer day. On one of Cape Town's many 25 degree plus days, you'll find the beach jam packed with sun bathers and swimmers – the surf is great too!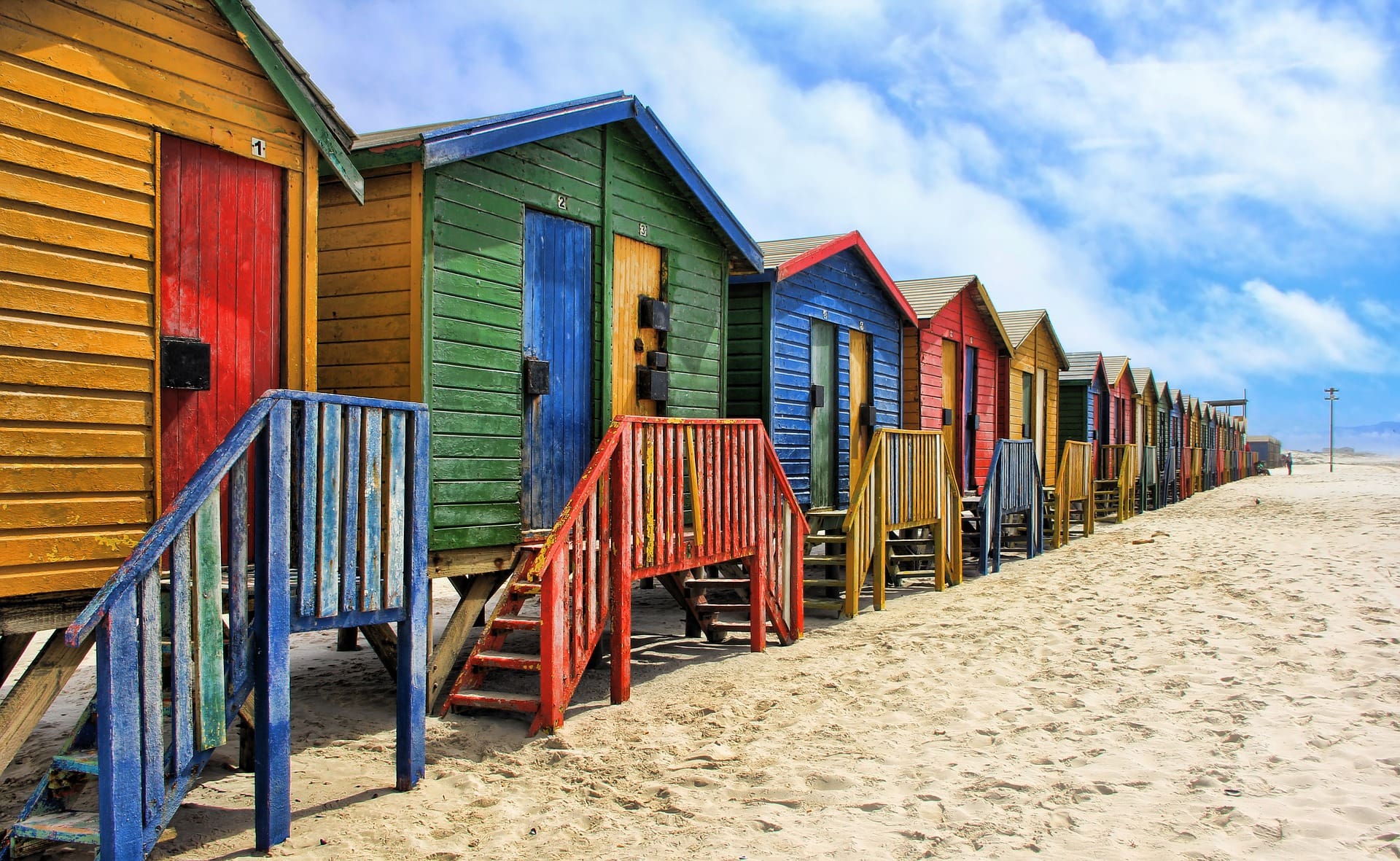 Cape Town has many picturesque beaches and it can be hard to choose which to visit if you don't have enough time to check them all out. Clifton and Camp's bay are also definitely worth a shout, but if you're looking for an awesome day on the beach and an epic Instagram opportunity then 'Muizies' is the one for you.
9. View The Mother City From The Sky On A Helicopter Tour
This one is for the slightly more adventurous and thrill-seeking traveler. It also isn't particularly cheap. However, if you're brave enough, seeing the scenery around the city from a helicopter is one of the most breathtaking things to do in Cape Town.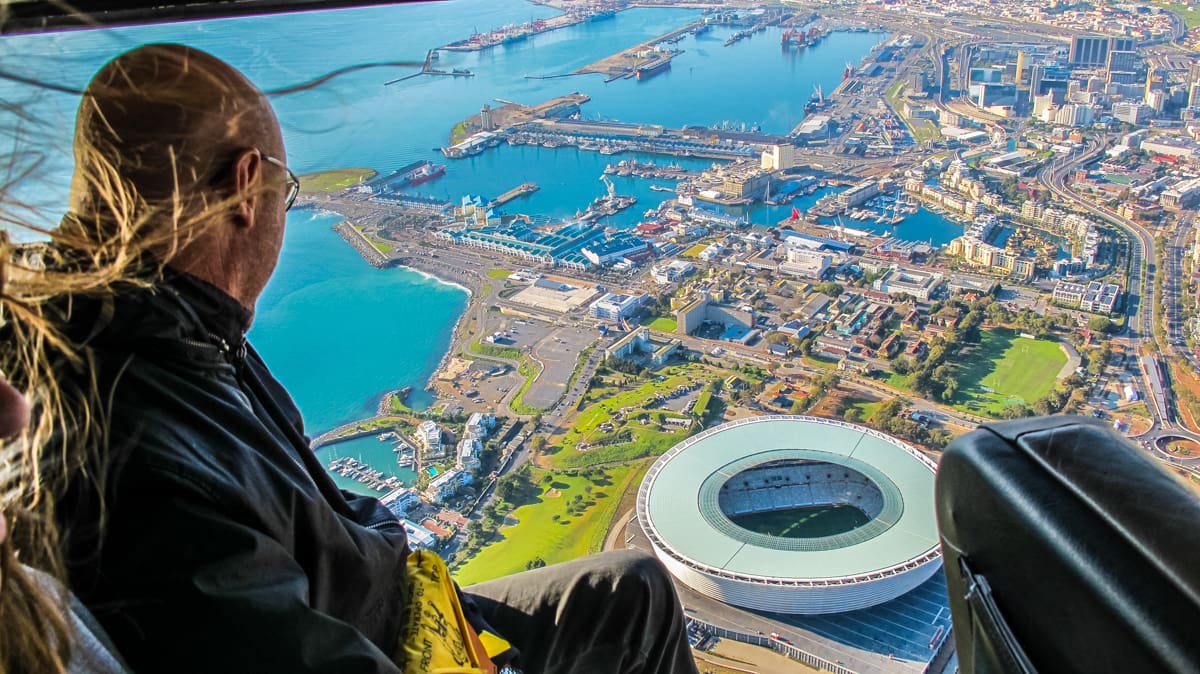 Take in the beautiful scenery on offer from both Cape Point and the Cape of Good Hope and appreciate a completely unique perspective over Table Mountain and False Bay. You might even be able to spot sharks swimming off the Atlantic coasts!
10. Check Out The Street Art In Woodstock
Originally a seaside resort set in a semi-industrial area, Woodstock has seen a recent shift into a more trend, art-centric neighbourhood. Previously a crime hotspot, the area has been transformed into a vibrant community with street art playing the significant role in its rise in popularity.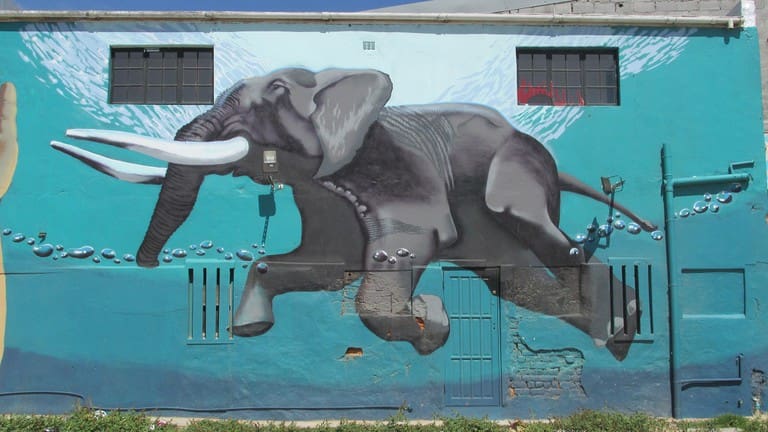 Some call it gentrification, others say it's the mother city's most exciting up and coming art space. Whatever your opinion, this neighbourhood is full of extraordinary public artworks with what seems like a mural on every block. There are also a variety of ultra cool eateries, coffeeshops and hipster boutiques.
Due to Cape Town's tough anti-graffiti laws, there aren't many places to see local street art. Woodstock is the place to see the Capetonian landscape at its most vibrant.
11. Take A Walk Through Kirstenbosch Botanical Gardens
The Kirstenbosch Botanical Gardens are located right on the eastern slopes of Table Mountain and span over 1,300 acres down into Cape Town's southern suburbs. The gardens are rated among the most beautiful in the world and are home to over 7,000 individual plant species, including South Africa's national plant – The Protea.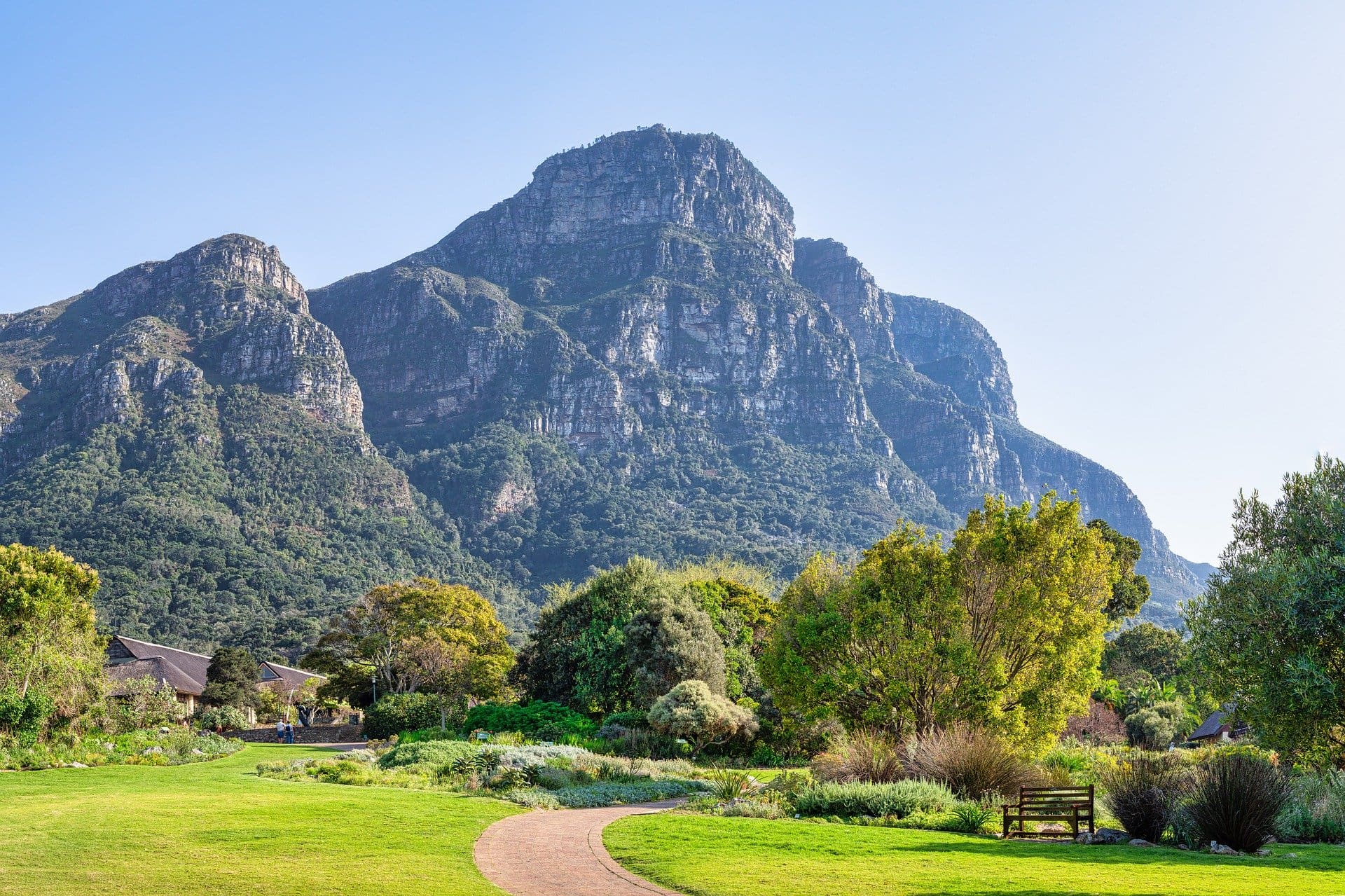 The Tree Canopy Walkway (also known as 'the Boomslang', or tree snake) provides an elevated path perfect for bird-watching.
The gardens are tranquil and serene and the ideal spot for a quiet picnic on one of the lush green lawns. If music is more your thing then in the summer months, you can even attend a sunset concert, in the natural amphitheatre, featuring some of South Africa's top local artists.
12. Watch Whales In Hermanus
Though technically not in the city, Hermanus is the capital of the Cape Whale Route and well worth a mention when considering things to do in Cape Town. The jewel of the Overberg, the greater Hermanus region is only a short one-and-a-half hour drive from Cape Town.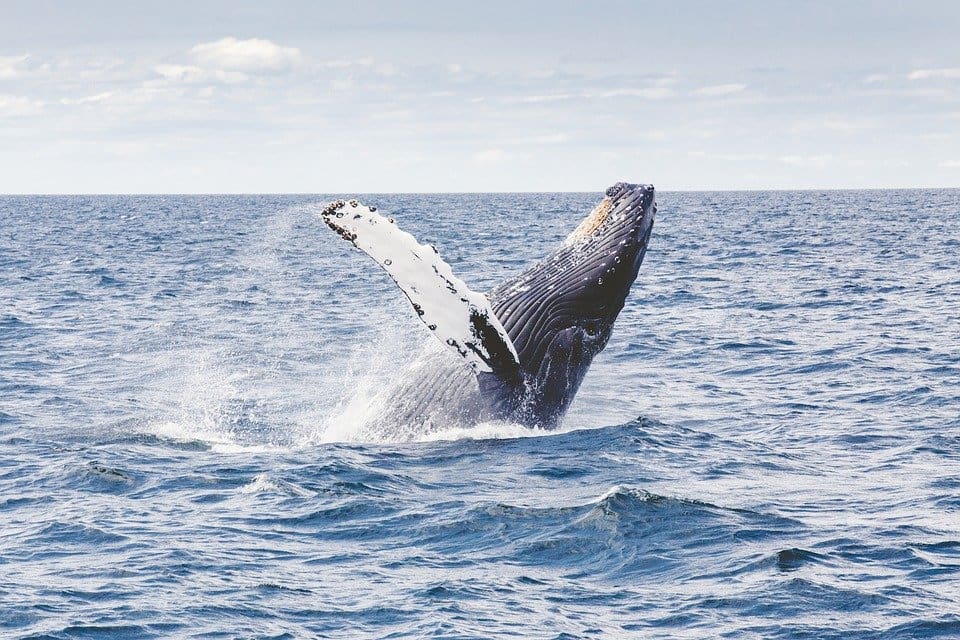 The area is considered to be among the best land-based whale watching locations in the world and a vast stretch of cliffs provide ample viewing points. Kayaking in the bay is a very popular activity but during whale season – July till December – the waters are declared a marine reserve and off-limits to boats without special permits.
A whale-crier will alert you when there are whales in the bay by means of a kelp horn. Although whales can come as close as 10 metres from the shore, they are more often farther out in the bay, so don't forget your binoculars.
13. Paraglide Off Signal Hill
Right next to Lion's Head, lies the flat-topped signal hill – sometimes called the Lion's rump.
Signal Hill is a really popular hangout spot as its quite easy to access, you can pretty much drive right to the top. The name hails from its historical use as a 'signal hill' for passing ships. Flags communicated weather warnings to the ships in the harbour below.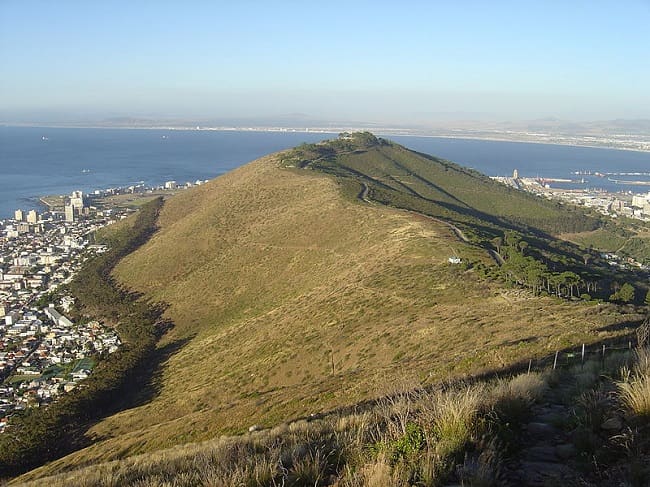 For those chasing after an adrenaline rush, you can actually tandem paraglide down from the top of Signal Hill.
Flights vary in duration and specific times cannot be guaranteed due to changeable nature of the wind and general weather patterns.
14. Learn About The Colourful History Of Bo-Kaap
The Bo-Kaap neighborhood is most likely a neighbourhood unlike any other you've ever seen before. Both from an origin and visual point of view.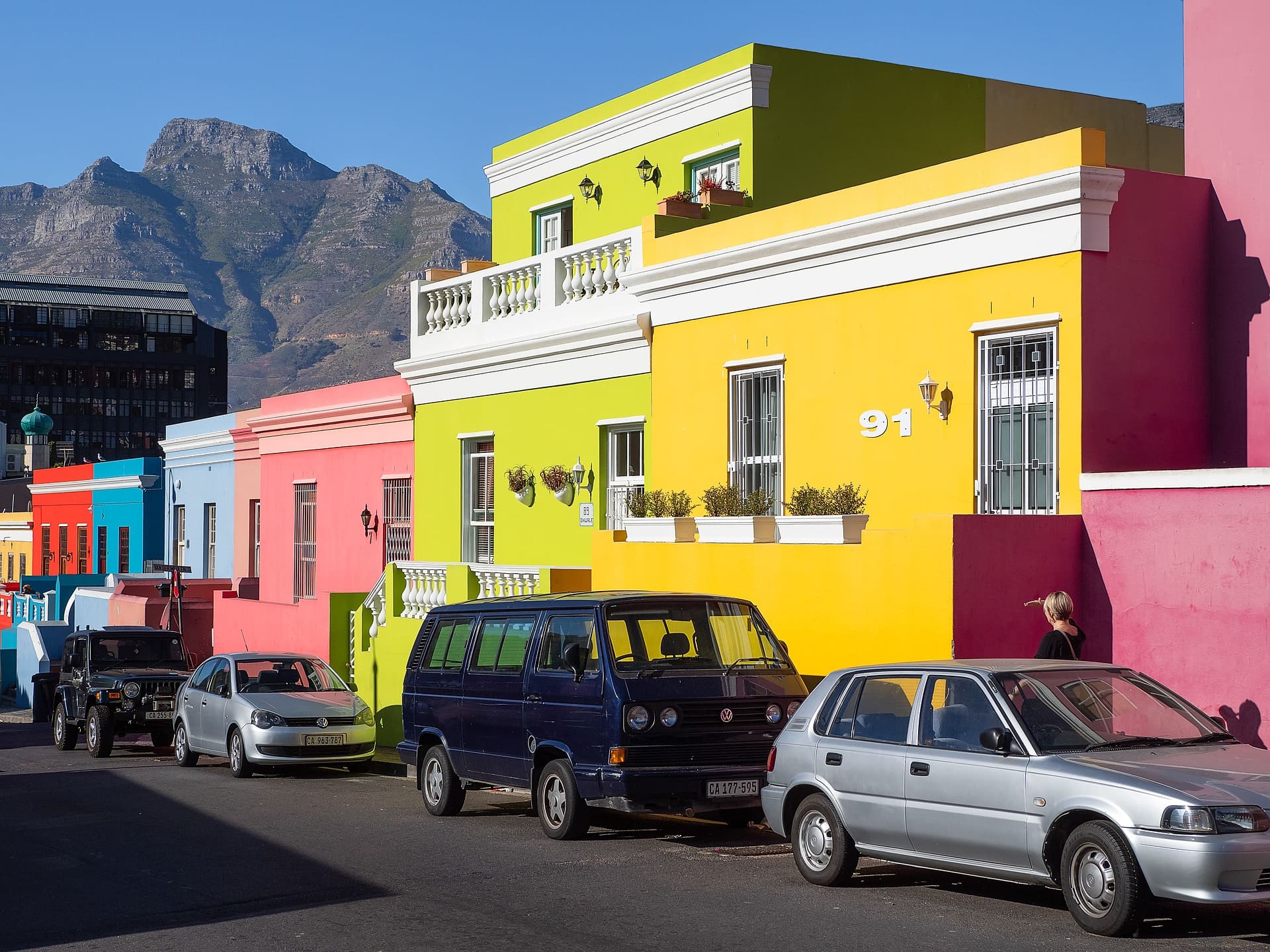 Nestled below Signal Hill, the origins of Bo-Kaap date back to the 1760s when slaves from Southeast Asia and other parts of Africa, where brought into Cape Town by the Dutch colonialists. Slaves were allowed to lease these small houses, which had to be painted white by law. When slavery was abolished, the slaves were finally allowed to buy the properties in which they lived, and painted them the same bright colours you see today as a celebration of their newfound freedom.
If you're looking for things to do in Cape Town, visiting Bo-Kaap and sampling the delicious Cape Malay Cuisine should definitely be on your list!
15. Zeitz Museum Of Contemporary African Art
Zeitz MCOO is the largest collection of contemporary African art on the continent and features work from artists based all over Africa.
The works truly speak for themselves. Check out the Afro-futurist goggles by Cyrus Kabiru, anti-patriarchal needlework by Ghada Amer, oil portrait by Kehinde Wiley, and cowhide sculptures by Nandipha Mntambo.
16. Walk In The Footsteps Of Legends On A Cape Town Stadium Tour
The Cape Town stadium, previously known as Greenpoint Stadium, is the city's main Football and Rugby stadium and was originally built for the 2010 Fifa World Cup. The stadium hosted 8 separate games during the world cup, including a semi-final between Uruguay and The Netherlands.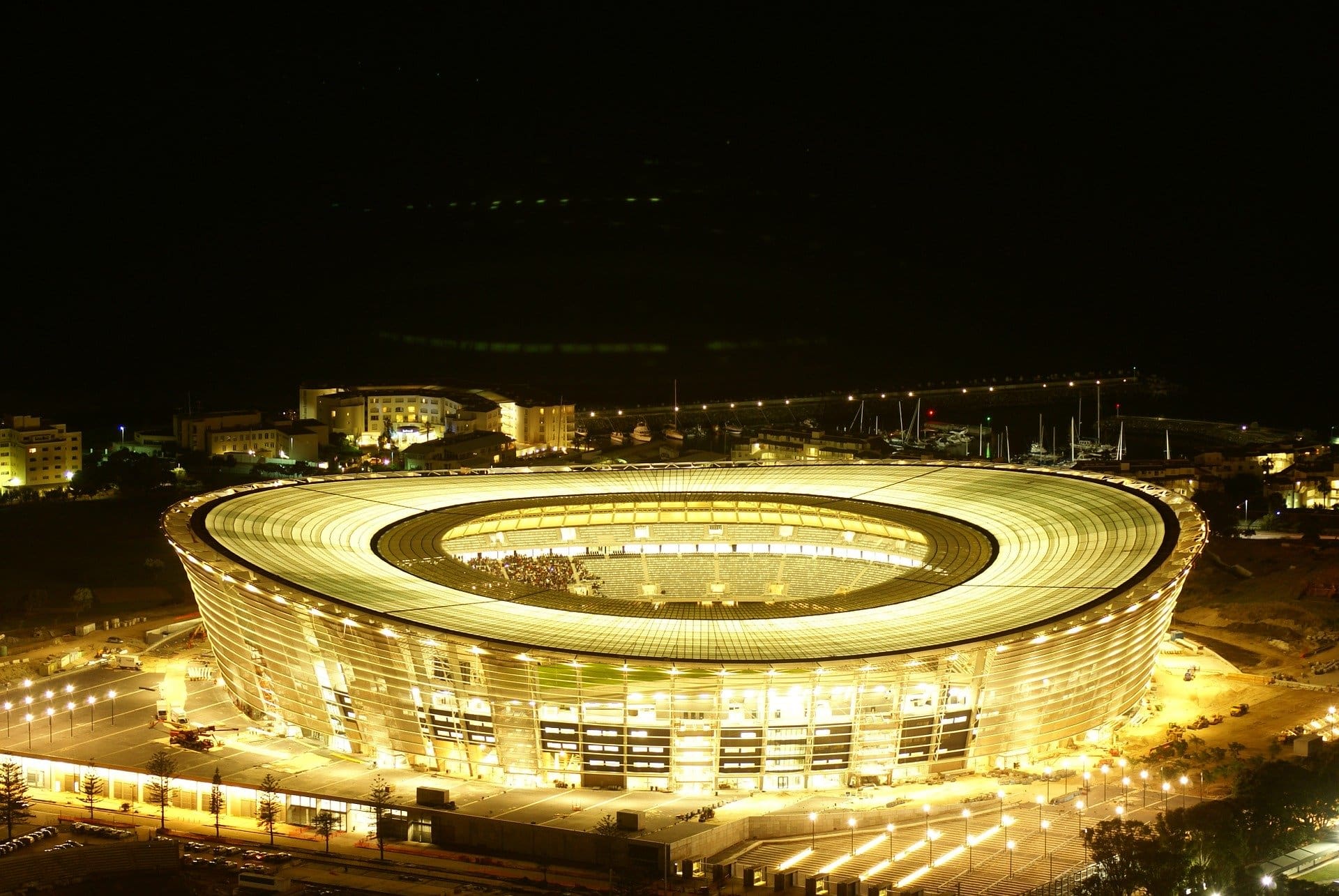 It's also the host of the annual Cape Town leg of the World Rugby Sevens Series – Go Blitzbokke!
Tours are hosted daily and guides take you around the stadium while providing interesting information about its construction and all the work that goes into maintaining this impressive multi-purpose facility. You'll also get to see some of the most luxurious private suites, the changing rooms that have hosted sporting heroes and even the stadium jail.
17. Old Biscuit Mill
Cape Town is a foodie's mecca and with a wide variety of weekend markets, you can always find fresh fruit and veggies, organic groceries and baked goods. You're almost guaranteed to leave your trip heavier than you arrived. A once bustling biscuit factory, the Old Biscuit Mill is now a vibrant hub in downtown Woodstock, where a variety of independent restaurants and boutiques ply their trade.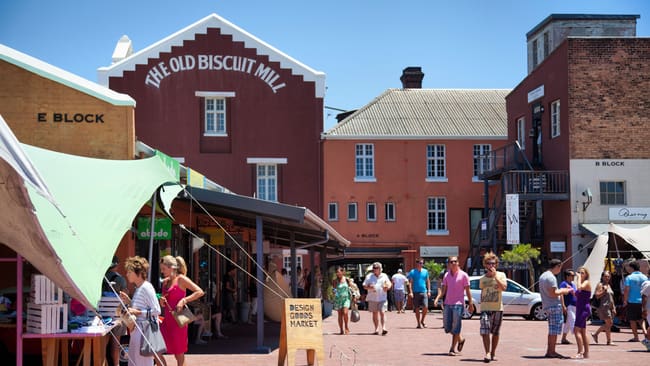 'The Mill' has become a popular spot for those looking for a great meal, a good coffee, or some locally hand-crafted decor.
18. Visit The District Six Museum
Unfortunately you can't mention South Africa's history without mentioning Apartheid and the gross injustices of the past. The District Six Museum, celebrates a once-vibrant community that was forcibly removed from their homes during the apartheid era.
District Six was originally home to a multicultural community who were evicted during the enactment of the segregating Group Areas Act throughout the 1970s and '80s. The residents were relocated to the township communities of the Cape Flats and their homes were reduced to rubble.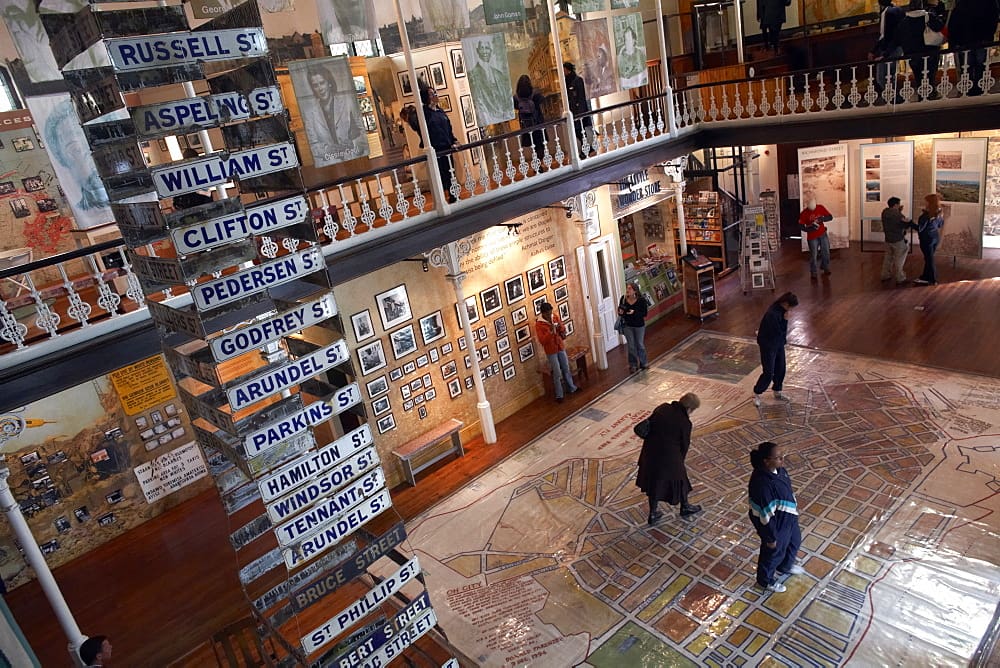 This was carried out as government aimed at capitalising on the value of this location, by building high-rise apartments for wealthy white residents.
The museum features old house interiors, recreated along its walls, with testimonials, photographs, handwritten letters, and recordings from former residents of the community. It's a sobering visit, especially for locals, but an essential part of understanding one of darkest periods in South Africa's history.
Conclusion
These are some of our favourites but there are so much more we could add to the list things to do in Cape Town! No matter the time of year, a visit to Africa's premier travel destination will definitely not disappoint!
Join our community of keen travellers, wildlife enthusiasts and adventure seekers.