South Africa has a diverse climate, with rainfall spread throughout the year and extreme temperatures in different regions. The country experiences two distinct seasons: a summer rainy season from October to March, and a winter dry season from May to September.
The coastal areas of South Africa face a Mediterranean climate, with mild, wet winters and hot, dry summers. The country's interior experiences a more continental climate, with cooler winters and hotter summers. The average temperature in January (summer) is 30°C and in July (winter) is 17°C. However, temperatures can range from below freezing point at night to over 40°C during the day.
If you've decided to visit South Africa, it means you're now wondering which month to book to enjoy good weather conditions. Let's take a look at what the weather is like in South Africa month by month:
South Africa in January and February
The weather in South Africa is typically warm and sunny in January and February, making it a great time to visit the country. January is the hottest month, with temperatures averaging 30°C. February is still hot and humid, but it has lesser rainfall. Both months are a great time to visit if you want to experience the heat without too much humidity. The days are long and sunny, making it perfect for exploring the outdoors. Many events and festivals are happening around this time, so there's always something to do.
Here are things you can do when you visit South Africa in January and February:
Visit Durban and enjoy the warm Indian Ocean.

Durban is located on the east coast of South Africa and is known for its local resorts and beautiful beaches. The city experiences super hot summers, averaging around 30°C in January. Durban's Golden Mile and uShaka Marine World are must-see attractions, showing off the city's world-class surf spots and vibrant underwater world.

Hike in the Drakensberg Mountains.

The Drakensberg is a range of mountains that stretch across the eastern part of South Africa. It's a popular destination for hiking, and January is a great time to go as the summer weather is perfect for outdoor activities.

Experience the safari in Kruger National Park.

Kruger National Park is one of the largest game reserves in Africa. The park is teeming with wildlife and is home to a wide variety of animals including lions, elephants, rhinos, and buffalo. January is a great time to visit as the animals are active and the vegetation is lush due to the rains. You can go on game drives, safari walks, and night drives to see the animals in their natural habitat. Also, January is quieter because many people visit during the summer holidays.

Appreciate classic and modern arts in Cape Town's Art Fair.

The annual event showcases the creativity of South African artists from local and international galleries. This is the perfect opportunity for art collectors to find an elusive piece to add to their collection.

Indulge in the Franschhoek Uncorked Festival for a day of wine tasting and picnicking.

With over 30 participating wineries and food stalls, there's something for everyone to enjoy. The Franschhoek Uncorked Festival takes place over the first weekend of February and is open to all wine lovers.

Try cage-diving with great white sharks in Gansbaai.

If you're looking for an adrenaline-pumping activity, why not try cage diving with great white sharks? Gansbaai is one of the best places in the world to see these majestic creatures up close. The water during February is still warm enough for swimming so you can enjoy the experience to the fullest. Just remember to take all safety precautions before entering the water.
South Africa in March and April
The weather in South Africa during March and April is just right if you want to enjoy all the country has to offer. March is typically the transition from summer to autumn, which means the days are warm and the nights are starting to cool down. This is an ideal time to visit South Africa and take advantage of the beautiful weather before the winter crowds arrive. April temperatures in South Africa can vary depending on what region you're visiting, but overall it's a great month to enjoy outdoor activities like hiking and touring safaris.
Here are some of the best things to do in South Africa during March and April:
Visit Cape Town.

From the world-famous Table Mountain to the Kirstenbosch National Botanical Gardens, Cape Town is a must-see destination. March and April are the perfect months to visit because the weather is mild and there are fewer crowds than during peak season.

Join the harvest at Winelands.

South Africa is renowned for its wine, and the Winelands region is the exact place to sample some of the best vintages in the country. The harvest typically takes place in March and April, so this is an ideal month to visit if you want to learn about the wine-making process and taste some newly-released wines. You can also visit the newly-established Elgin Region, which is becoming known for its cool-climate wines.

Explore Kruger National Park.

One of the best safari destinations in Africa, Kruger National Park is sufficient with wildlife. April is an ideal month to visit because the weather is warm but not too hot, and the animals are active and easier to spot as they congregate around water sources and search for food before the dry season sets in. The park is inhabited by lions, leopards, elephants, rhinos, and buffalo, among other animals.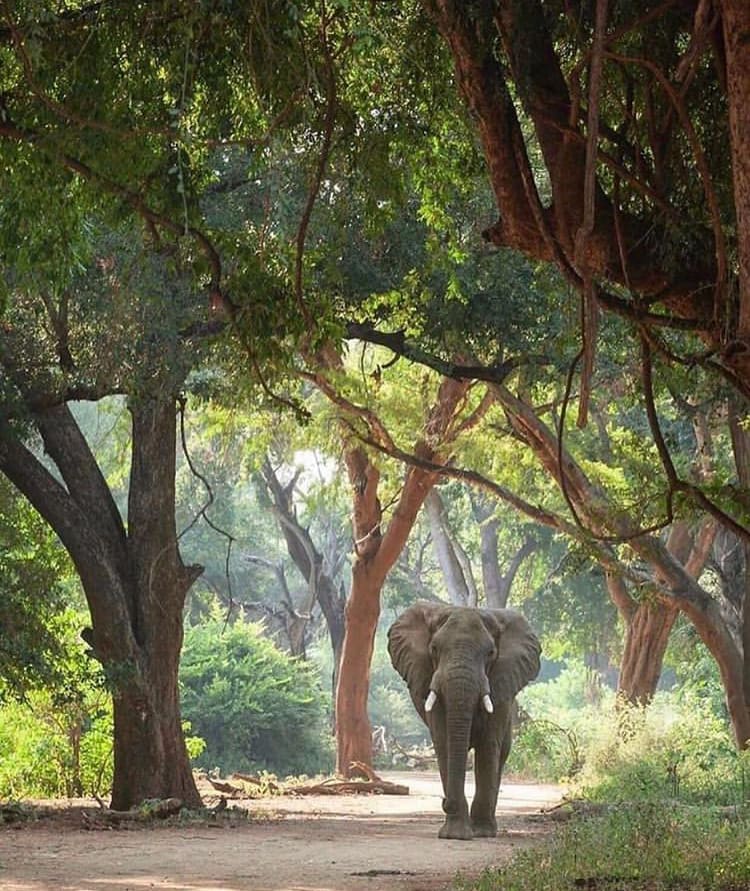 South Africa from May to July
From the warm autumn weather to the start of winter, May to July is also an excellent time to visit South Africa if you like to avoid the crowds. This is particularly true in July, a low season when many locals take their winter vacation. However, this doesn't mean there's nothing to do – on the contrary, plenty of activities and tourist spots are still open for visitors. However, this is a peaceful time of the year where you'll have more opportunities to enjoy attractions without bumping into too many people.
Here are some of the best things to do in South Africa from May to July:
Swim in Durban

. Durban is a popular beach destination in the Indian Ocean that offers warm weather and beautiful beaches year-round. However, it's specifically pleasant from May to July when the water is still warm, summer humidity has dissipated, and there are fewer crowds. You'll enjoy the sun, sand, and surf or take part in some of the open water sports.

Stroll in Johannesburg. The largest city in South Africa, Johannesburg, is a vibrant metropolis with a rich history to venture into and plenty of things to see and do. From the lively Maboneng Precinct to the Apartheid Museum, there is something for everyone. It's also the gateway to many of the country's land attractions like the Nelson Mandela Museum and Constitutional Hill, so it's worth spending a few days here even if you're not planning on staying. And, in winter, the city comes alive with lights and festive cheer.
Hike in the Drakensberg. The Drakensberg is a mountain range that runs along the eastern edge of South Africa and into Lesotho. It's a popular destination for hiking, horseback riding, and fly fishing, and it's beautiful in the autumn when the leaves change colou

r. Winter is also a great time to visit if you're looking for a more challenging hike as the snow-capped peaks make for a stunning backdrop.

Have fun in Oudtshoorn

. A small town in the Western Cape, Oudtshoorn is known as the ostrich capital of the world. It's home to the Cango Wildlife Ranch, where you can learn about these species of birds, and the Cango Ostrich Farm, where you can ride an ostrich (yes, really!). It's also worth visiting the Cango Caves, a network of limestone caves you can explore on a guided tour.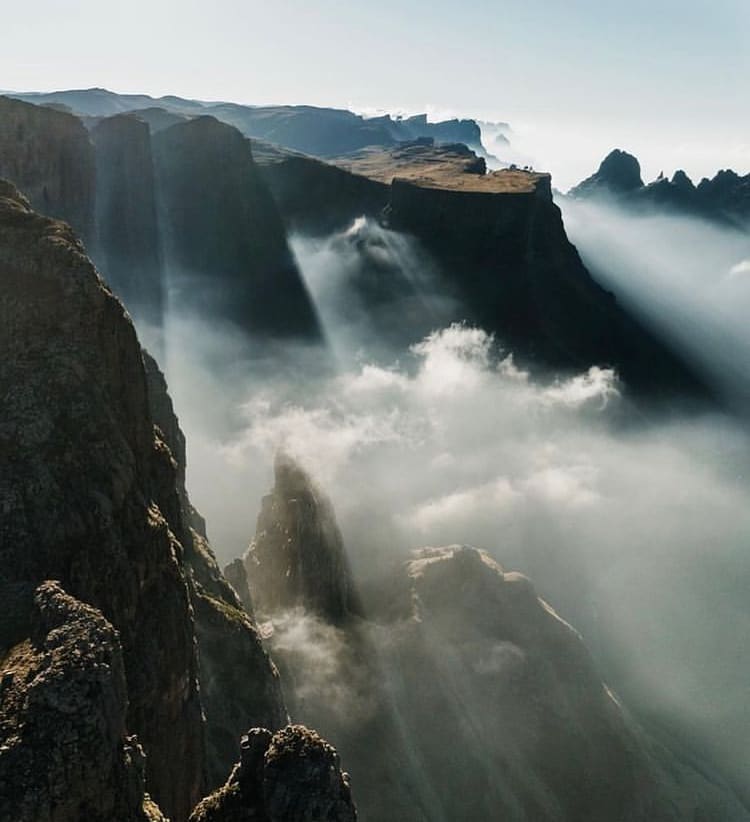 South Africa from August to October
The peak tourist season of South Africa is from August to October when the weather is warm and dry. So be prepared for crowds at popular attractions. If you're looking to avoid the crowds, consider visiting during the shoulder seasons of April to June or November to February. If the budget is off the topic, then August to October should definitely be considered.
Here are some suggested itineraries for your trip to South Africa:
Be amazed by the wildflowers at Namaqua National Park

. Located in the Northern Cape province, the park is home to over 3,000 species of flowers turning the barren landscape into a carpet of colour. You will also witness thousands of pink proteas, orange vygies, red strelitzias, and yellow daisies blooming from August to October.

Hike to the top of Table Mountain for stunning views of Cape Town.

The popular tourist attraction offers over 350 kilometres of trails to explore. If you're feeling adventurous, take the Platteklip Gorge route – a strenuous hike that takes about two to three hours to complete, or the Drakensberg Mountains with its soaring peaks and pristine valleys.

Seize the charming seaside town of Hermanus.

In the Western Cape, Hermanus is known as the best place in the world to watch whales. Every year from June to November, Southern right whales come to the waters off Hermanus to mate and calve. You can spot them from the cliffs or take a whale-watching tour.

Join the locals at the Boulders Beach.

Boulders Beach is famous for its African penguin colony seen in the Cape Peninsula National park. You can swim with the penguins or feel the sun and sand.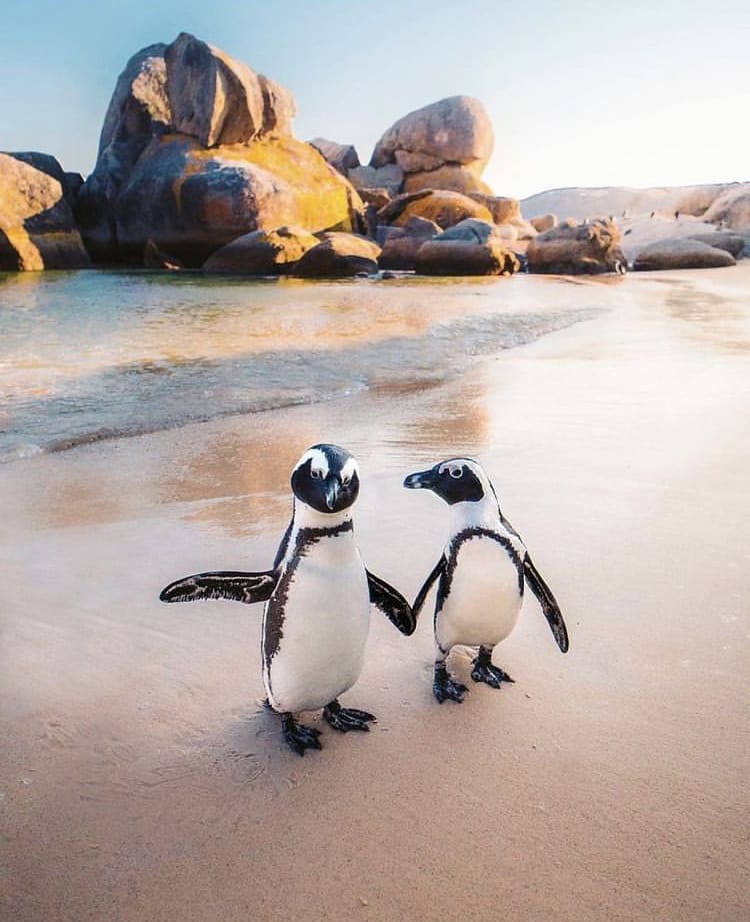 South Africa in November and December
South Africa is cooling down in November and December, but there are still plenty of options. The weather in November is still sunny and warm but it can get cold in the evening. December is the beginning of summer, so the weather is getting warmer. If you're looking for a festive atmosphere, Johannesburg comes alive in December with holiday lights and carols. The city also hosts the Joburg Ballet's Nutcracker every year.
Furthermore, here are some things to do during these months:
Run to South Africa's historical sites

. The Battlefields Route is a journey through some of South Africa's most significant historical sites. It includes stops at Blood River, Isandlwana, Ladysmith, and Spion Kop. It is also the time to visit Soweto, the largest township in South Africa, the Nelson Mandela Museum, and the Cradle of Humankind. These are all creative ways to learn about South Africa's past.

Take a moment at the turtle tour along the coast of iSimangaliso Wetland Park. November to March is the best time to see turtles as they come to lay their eggs on the beaches. You can experience a night-time turtle-tracking adventure or take a boat tour to see them in their natural habitat. Isimangaliso Wetland Park is also the place to do birding adventures and game drives.
Spend holidays in Cape Town.

The city has a number of holiday markets where you can find gifts and local food. The Mother City celebrates the African heritage through music and dances with its annual Cape Town Minstrel Carnival. Cape Town also has the most diverse and vibrant nightlife. From hipster bars and trendy clubs to lively jazz lounges and rowdy pub crawls, there's sure to be something that will tickle your fancy.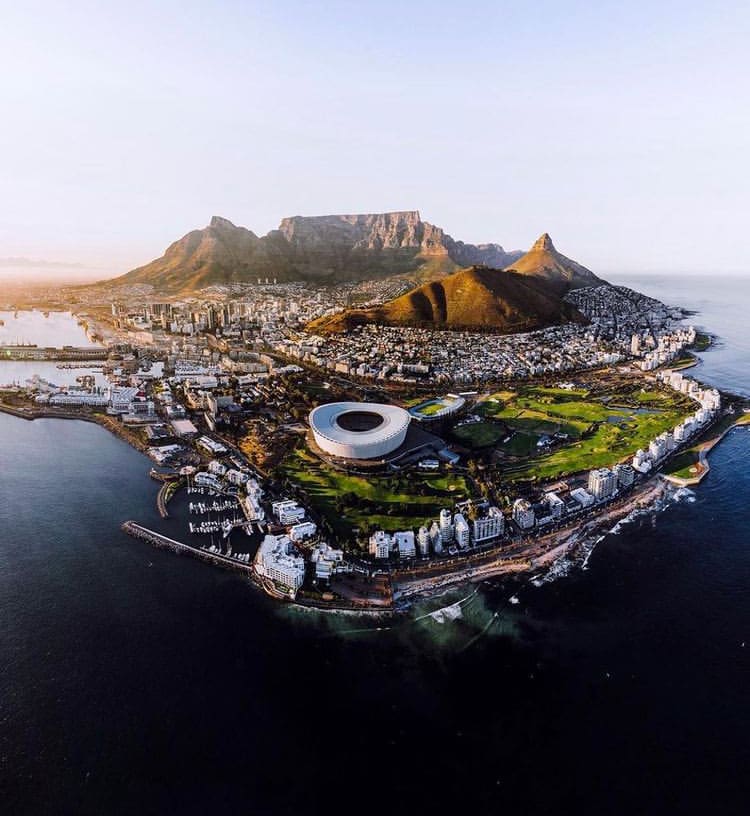 In the end
South Africa is a great place to visit any time of year, but the temperatures and weather conditions vary depending on the month. If you're planning a trip, be sure to check the average temperatures and rainfall for the time of year you'll be visiting. And, don't forget to pack accordingly!
Most people recommend November and December to visit because the weather is still warm during the day but cools down at night, making it comfortable for sightseeing and outdoor activities. South Africa also has plenty of festivities during these months, specifically happening in Johannesburg and Cape Town. So book your flight and check this land of wildlife and beautiful sceneries off your bucket list! Happy travel!
Cover Image: @travel_blogged
Join our community of keen travellers, wildlife enthusiasts and adventure seekers.