Johannesburg, the city of gold, is full of culture and opportunity. Located in the Gauteng province. Joburg is one of the largest cities in South Africa.
From exploring the city's rich history to enjoying its vibrant nightlife, whether you're in for a new adventure or just seeking to relax and take in the sights, Johannesburg has something for everyone
Here are the best things to do in Johannesburg, South Africa:
Visit the Apartheid Museum
The Apartheid Museum is a must-see for anyone interested in learning about South Africa's tumultuous past. The museum does an excellent job of explaining the country's journey from segregation to democracy and is sure to leave a lasting impression. The museum is also a space for dialogue and discussion, as it strives to promote understanding and reconciliation.
The Apartheid Museum is located in Johannesburg's Northern suburbs and is easily accessible by public transport. You can visit the Apartheid Museum from Thursday to Sunday, from 9 am to 5 pm, but avoid weekends if possible as it can get quite crowded. Admission is R150 for adults and R100 for children, pensioners, and students.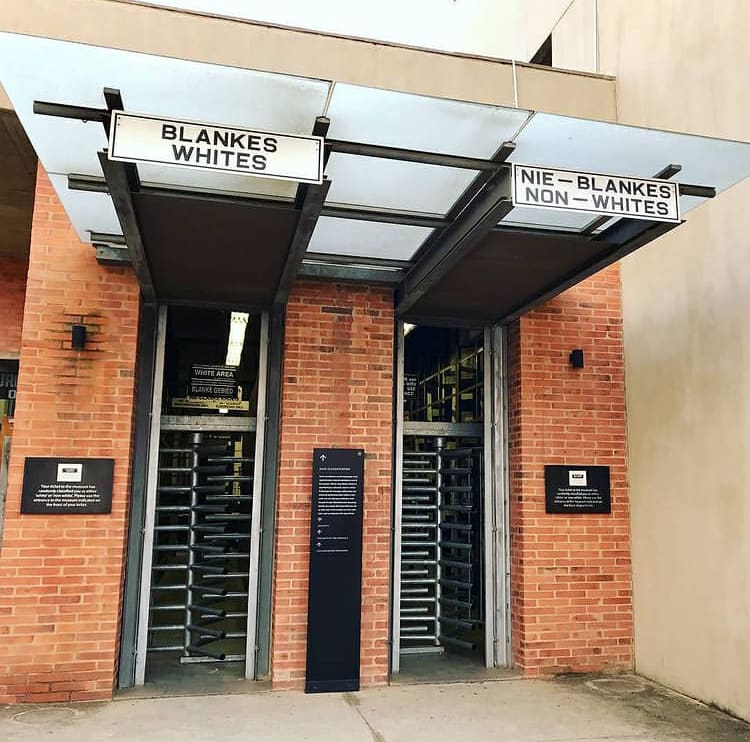 Take a tour of Soweto
Soweto or Southwestern Townships is the birthplace of the anti-apartheid movement and is one of the most important historical sites in South Africa. A tour of Soweto is a great way to learn about the lives of its people. You'll visit landmarks such as Nelson Mandela's former home and the Hector Pieterson Memorial, two of the bravest students from the well-known 1976 uprising.
The township is physically divided into two parts, the East and West. Most tours will take you to both sides so that you can get a full understanding of Soweto's life. The East is more developed, with modern buildings and amenities, while the West is still considered a "township" with limited resources.
Tours of Soweto typically last around 4 hours and depart from Johannesburg's CBD. You can book a tour of Soweto through many different companies, but we recommend using Soweto Bicycle Tours.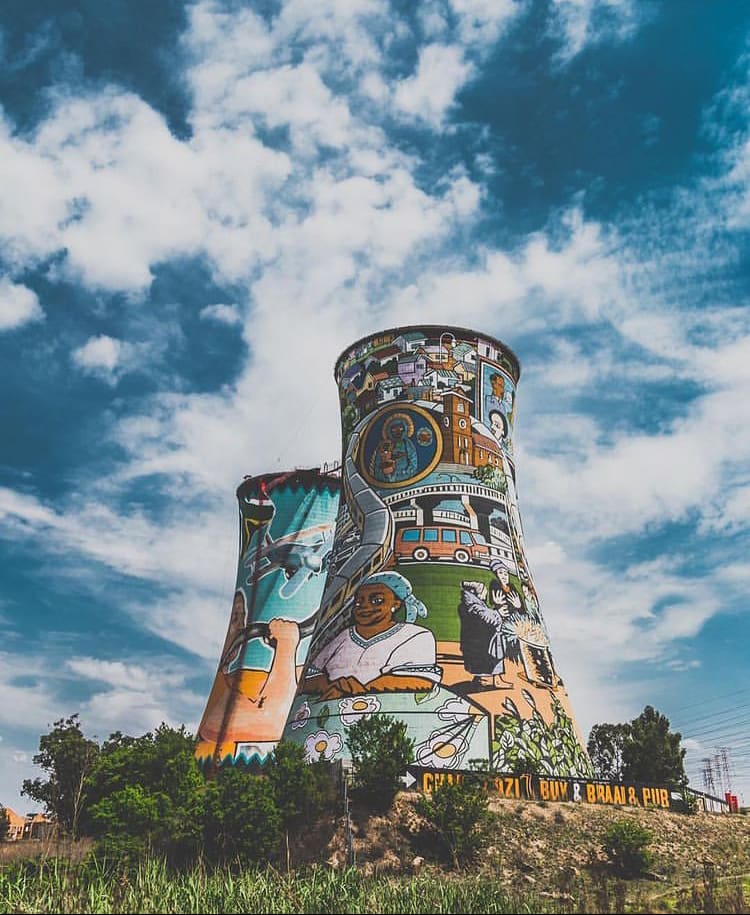 Explore the Cradle of Humankind
The Cradle of Humankind is a World Heritage Site located just outside Johannesburg. This is where you can find some of the world's oldest hominin fossils, dating back over 3 million years. The site consists of a network of caves, including one of the most important fossil sites in the world known as Sterkfontein Caves.
A visit to the Cradle of Humankind is an exciting way to observe human evolution. Several tour operators offer day trips from Johannesburg, lasting anywhere from 2 to 4 hours. This includes a guided tour of the Sterkfontein Caves as well as other attractions in the area including the Rhino and Lion Nature Reserve.
It is best to book in advance, especially if you're visiting during the high season of November to February.
Walk through Constitution Hill
Constitution Hill is a former prison and now a museum that tells the further story of South Africa's struggle for democracy. The site is also home to the country's Constitutional Court, which is open to the public. You will be able to get access to museums like the Old Fort, Women's Jail, and Number Four, the site of Nelson Mandela's imprisonment. The place features interactive displays, audio-visual presentations, and personal accounts that make for a very enlightening experience.
There is also an outdoor exhibition called the Long Walk to Freedom, which chronicles the journey of South Africa's freedom. The museum is open from Tuesday to Sunday, 9 am to 4 pm.
Enjoy the Johannesburg Lion and Safari Park
The Johannesburg Lion and Safari Park are perfect for those who want to live through Africa's wildlife. The park highlights animal interactions such as the popular lion, giraffe, and cheetah feeding. It also offers game drives and safari walks for an up-close encounter with lions, ostriches, and other animals.
Children can also join the park's Little Rangers Adventure Club and get to participate in various educational and fun activities related to the conservatory of wildlife. The club is designed for kids aged 4 to 12 years old and takes place over the weekend
The Johannesburg Lion and Safari Park is located in the North West Province and is about an hour's drive from Johannesburg. The park is open every day from 8 am to 5 pm, Monday to Sunday.
Shop at the Rosebank Sunday Market
The Rosebank Sunday Market is one of the most popular markets in Johannesburg, drawing in over 10,000 visitors each week. The market offers a wide variety of goods including fresh produce, arts and crafts, jewellery, and clothes. It is also a great place to buy souvenirs as many of the items are unique to South Africa.
The market is open every Sunday from 9 am to 3 pm. It is located at the Rosebank Mall, which is easily accessible by public transportation.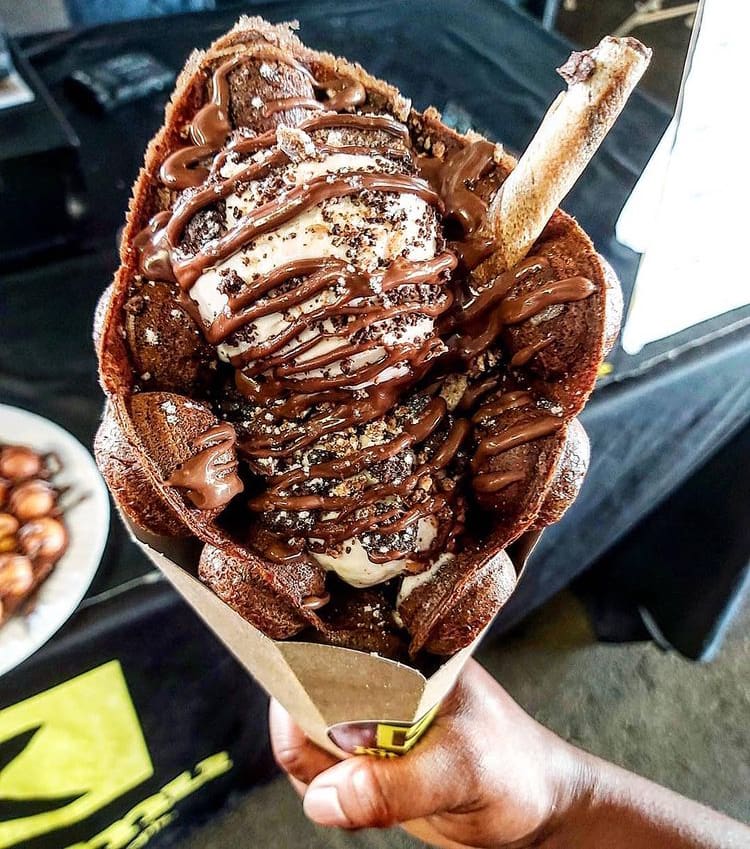 Have a Drink at Maboneng Precinct
Maboneng is Johannesburg's hip and happening neighbourhood, with a vibrant Arts District local to many galleries, shops, and restaurants. The area has undergone a major transformation in recent years, showing the perfect example of urban regeneration.
One of the best ways to explore Maboneng is to join a walking tour, which will take you to some of the area's most popular spots. However, the most awaited attraction in Maboneng Precinct is the Sunday Night Market, which features a wide variety of food stalls, craft beer, and live music. Maboneng is located east of Johannesburg CBD and can be easily reached by public transportation.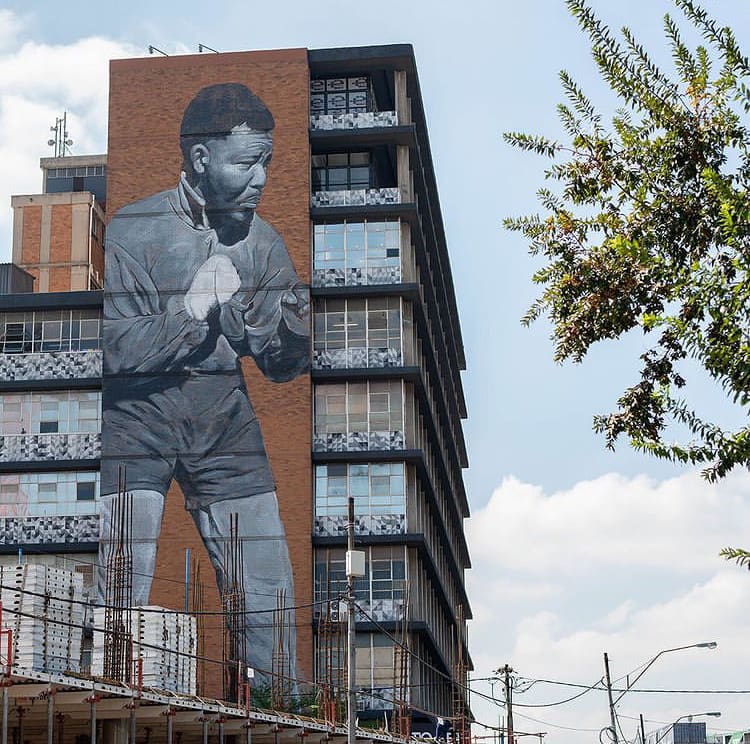 See Africa's Big 5 at the Pilanesberg National Park
Pilanesberg National Park is one of the best places to see Africa's Big 5, which consists of lions, leopards, rhinos, elephants, and buffalo. The park is located in the North West Province and is about a two and a half hours drive from Johannesburg.
There are several safari lodges located within the park, but the main attraction is the Game Drive, which takes you on a tour of the park in an open-air vehicle. The park also has a variety of other activities such as bird watching, hiking, and hot air ballooning. The park is open every day from 6 am to 6 pm.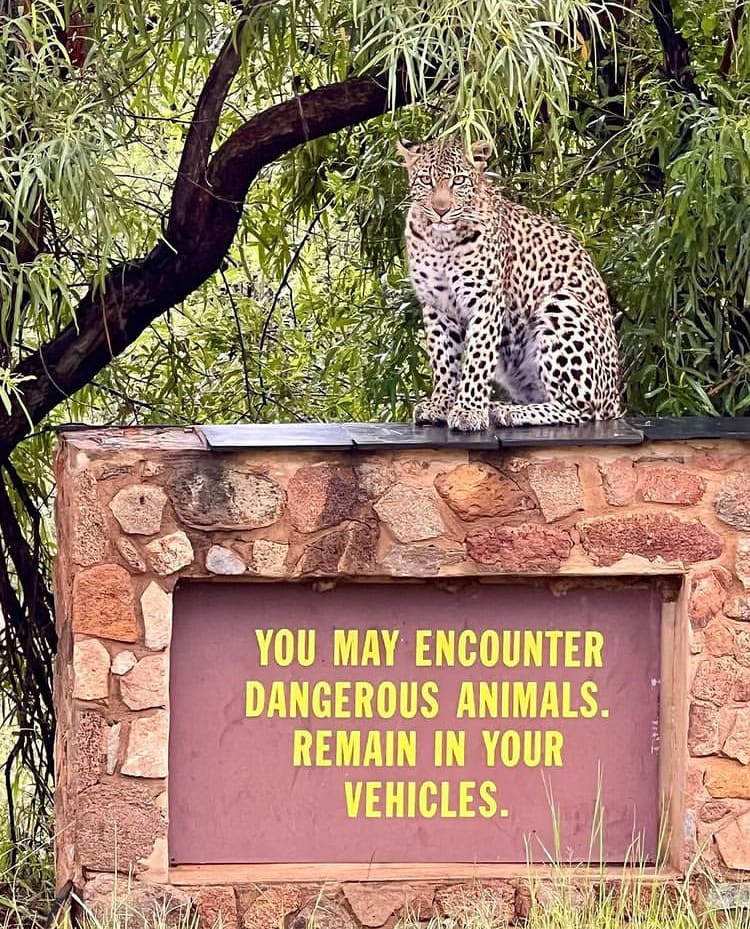 Appreciate Purple Hues of Jacarandas in Bloom
One of the best things about Johannesburg in October is the sight of Jacarandas in bloom. The trees are native to South America but were introduced to Johannesburg in the late 1800s.
The flowers usually start blooming around mid-October and continue until early November. The best places to see the Jacarandas in bloom are at the University of Witwatersrand, in the suburb of Craighall Park, and the beautiful park and gardens in Pretoria.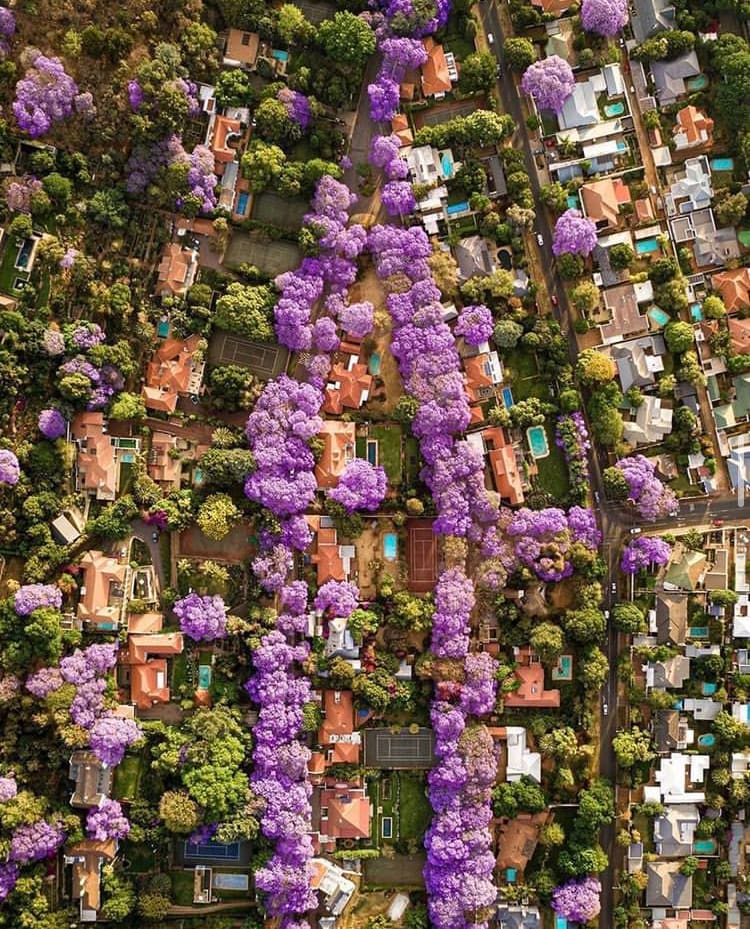 Escape to the Walter Sisulu National Botanical Gardens
The Walter Sisulu National Botanical Gardens is located on the outskirts of Johannesburg and is a great place to escape the hustle and bustle of the city. The gardens are home to over 2000 species of plants and a variety of birds, reptiles, and mammals, making it one of the richest botanical gardens in South Africa.
The garden's centerpiece is the Witpoortjie Falls, a 70-meter-high waterfall, which is a great spot for picnics and bird watching. The gardens are open every day from 8 am to 6 pm.
Get a Taste of Traditional African Cuisine
Running out of things to do in Johannesburg? Time to get a taste of traditional African cuisine. Many restaurants in Johannesburg serve African food, but one of the best is Sakhumzi, located in the historic neighborhood of Sophiatown. Sakhumzi is a restaurant built in a converted house and serves a wide variety of African dishes such as umnqusho (samp and beans), mogodu (tripe), and dombolo (steamed bread). You will also get to taste the South African Bobotie, Kenyan Pilau, and Nigerian Jollof Rice.
Sakhumzi is open for lunch and dinner from Monday to Saturday.
Indulge in the Market Theater's Jazz Rendition
The Market Theater is one of Johannesburg's most iconic landmarks and is known for its jazz performances. The theater was built in the early 1900s and has been a major player in the city's music scene since then.
Every year, the theater hosts the Standard Bank Young Artist Awards, which recognizes young talent in jazz. This is a prestigious event that celebrates the best of South African artists who show exceptional talent through music and different media. Furthermore, the Market Theatre is converted into an open-air cinema in the summer months, making it the perfect spot to catch a movie under the stars.
The Market Theater has an award-winning and superbly designed architectural building that gives off a creative and Bohemian atmosphere and artsy cultured vibes. The ambiance is perfect for art enthusiasts and is fantastic for a night out. It is located in the Newtown Cultural Precinct and is open from Monday to Saturday, from 10 am to 6 pm.
Tips and Tricks when visiting Johannesburg
It is always fun to read about these famous fragments of Johannesburg but seeing them with your own two eyes is completely surreal and unforgettable. Before you go on a trip to this lovely city of Johannesburg, here are a few tips and tricks:
Since Johannesburg is located in the Southern Hemisphere, the seasons are the reverse of what we have in the North. Hence, the best time to visit Johannesburg is between late spring from September to November and the early summer of December to February. The not-too-hot and not-too-cold weather is perfect and you'll be less likely to be caught up in the winter rain.

When it comes to getting around, the best way is by using the Gautrain. It is safe and efficient and you'll avoid traffic.

Johannesburg is a large city, so make sure to wear comfortable shoes and prepare to walk a lot. It may also be a good idea to download a map of the city on your phone before you go.

Wifi is widely available in Johannesburg, so you won't have to worry about staying connected.

Join a walking tour to explore Johannesburg's different neighborhoods. This will save you from getting lost and you'll get to learn about the city's history and culture from a local guide.

Be sure to bargain when shopping at the markets. It is expected and you might be able to get a better deal. Try not to carry around too much cash with you. Pickpocketing is common in busy areas, so it's best to keep your valuables in a safe place.

And lastly, don't forget to try the traditional South African dishes like bobotie, bunny chow, and Chakalaka! They are all delicious.
The Best Way to Go to Johannesburg
There are direct flights from New York, Washington D.C., and Atlanta that will take you straight to Johannesburg's O.R. Tambo International Airport. The flight time is about 16 hours, so it is a long trip. If you want to break up the trip, you can stop over in London, Frankfurt, or Dubai and take a connecting flight.
Once you're in Johannesburg, the best way to get around is by using the Gautrain. If you're staying in the city center, you can walk to most places.
Final Thought
Johannesburg, a city located in the Southern Hemisphere, is a place that will surprise you with its contrasts. You can find luxury hotels and shopping malls right next to shantytowns. The city is also home to a large number of immigrants from all over Africa, which gives it a uniquely cosmopolitan feel.
The best time to visit Johannesburg is between late spring from September to November and early summer of December to February when it's not too hot or cold. The Gautrain is safe and efficient, and you'll avoid traffic when getting around. And lastly, don't forget to try the traditional South African dishes like bobotie, bunny chow, and Chakalaka! They are all delicious.
If you're looking for an adventure, Johannesburg is the perfect place for you. Just be sure to follow the tips and tricks above to make the most out of your trip. Have a great time in Johannesburg!
Join our community of keen travellers, wildlife enthusiasts and adventure seekers.