Nestled in the southwestern Pacific Ocean, New Zealand captivates visitors with its awe-inspiring landscapes, pristine wilderness, and a vibrant culture that embraces the spirit of adventure. A country of extraordinary diversity, this island nation encompasses two main islands, the North Island and the South Island, along with numerous smaller islands.
From snow-capped mountains to geothermal wonders, from golden beaches to lush rainforests, New Zealand boasts an abundance of natural wonders that beckon travellers from around the globe.
New Zealand's unique geographical location and isolation have nurtured an incredible array of endemic flora and fauna, making it a nature lover's paradise. This remote country, home to approximately 4.9 million people, offers a sanctuary where the magnificence of nature remains largely untouched.
As you embark on a journey through this captivating land, you'll discover a world of staggering beauty and a rich tapestry of cultural heritage that reflects the vibrant history of its indigenous Māori people and the subsequent waves of European settlement.
The North Island, with its mild climate and geothermal wonders, offers a fascinating blend of cosmopolitan cities, stunning coastlines, and geologically active landscapes. In contrast, the South Island is a veritable playground for outdoor enthusiasts, with its rugged fjords, towering mountains, and world-renowned hiking trails.
Each region within these islands presents a unique charm and countless opportunities for unforgettable experiences.
Whether you seek adrenaline-pumping adventures like bungee jumping or skydiving, or you prefer serene hikes through ancient forests, New Zealand has something to offer every type of traveller.
With its friendly locals, renowned hospitality, and commitment to sustainable tourism, the country ensures that visitors are warmly welcomed and encouraged to immerse themselves in the extraordinary beauty that awaits at every turn. This article will highlight 20 of our favourite places to visit in New Zealand.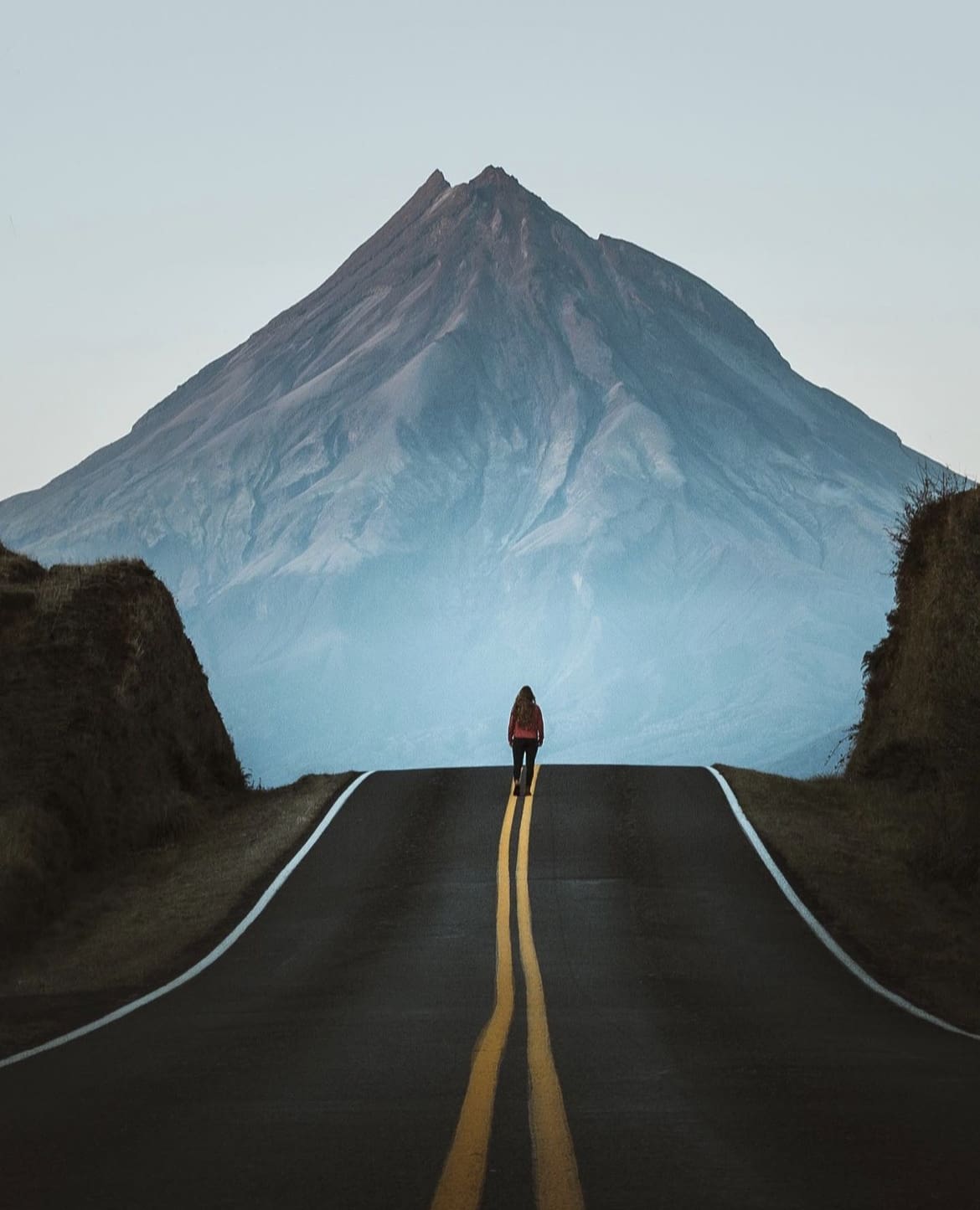 20 Epic Places To Visit In New Zealand
1. Auckland: A Lively Urban Playground with Natural Charms
Begin your expedition in the vibrant city of Auckland, often referred to as the "City of Sails." Explore the bustling waterfront and enjoy a cruise on the sparkling Waitemata Harbour.
Ascend the iconic Sky Tower for panoramic views of the city skyline and beyond. Don't miss the opportunity to explore Waiheke Island, renowned for its wineries and beautiful sandy beaches.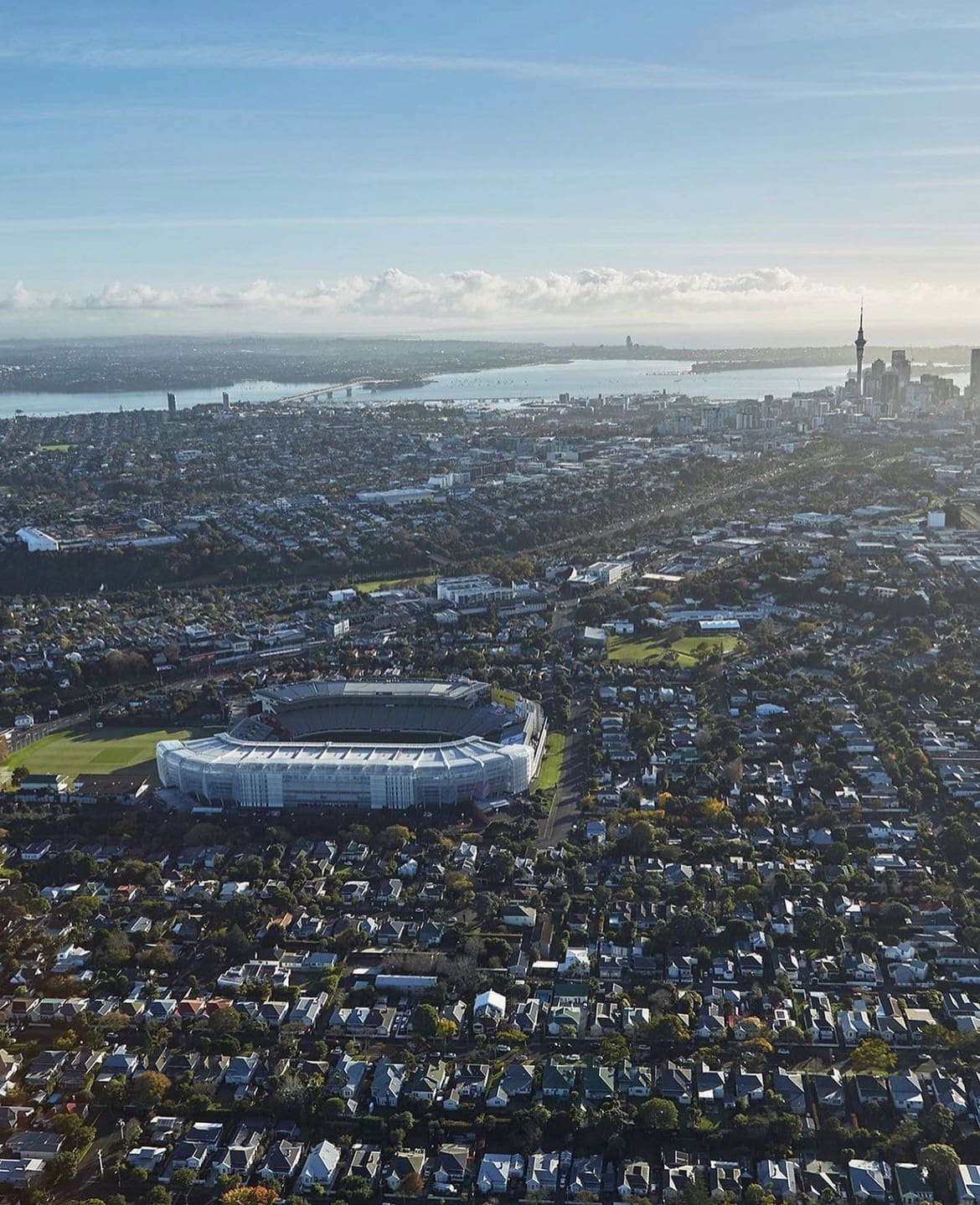 2. Queenstown: Adventure Capital of New Zealand
Thrill-seekers rejoice as you venture into the adrenaline-fueled paradise of Queenstown. Nestled amidst the majestic Southern Alps, this picturesque town offers an array of heart-pounding activities. Plunge from the Kawarau Bridge on a bungee jump, skydive over Lake Wakatipu, or jet boat through the Shotover Canyon. Be sure to take a scenic drive to Glenorchy, where you'll encounter breathtaking landscapes featured in the Lord of the Rings trilogy.
3. Fiordland National Park: A World of Untamed Beauty
Immerse yourself in the pristine wilderness of Fiordland National Park, a UNESCO World Heritage site. Marvel at the awe-inspiring Milford Sound, where towering cliffs plunge into tranquil waters. Take a scenic cruise through the fiord and witness cascading waterfalls and abundant wildlife. For a more secluded experience, explore Doubtful Sound, a hidden gem known for its serene beauty.
4. Rotorua: Geothermal Wonders and Maori Culture
Indulge in a unique cultural and natural experience in Rotorua, a city renowned for its geothermal activity and rich Maori heritage. Explore the bubbling mud pools and vibrant geysers of Wai-O-Tapu Thermal Wonderland. Relax in the healing mineral waters of the Polynesian Spa. Immerse yourself in Maori traditions through cultural performances and a visit to Te Puia, where you can witness the iconic Pohutu Geyser.
5. Abel Tasman National Park: Coastal Paradise and Outdoor Haven
Escape to the idyllic coastal paradise of Abel Tasman National Park, where turquoise waters and golden beaches beckon. Embark on a kayaking adventure along the pristine coastline, discovering hidden coves and wildlife-rich islands.
Hike the famous Abel Tasman Coast Track, a multi-day journey through lush forests and panoramic vistas. Don't forget to take a dip in the crystal-clear waters of Cleopatra's Pool.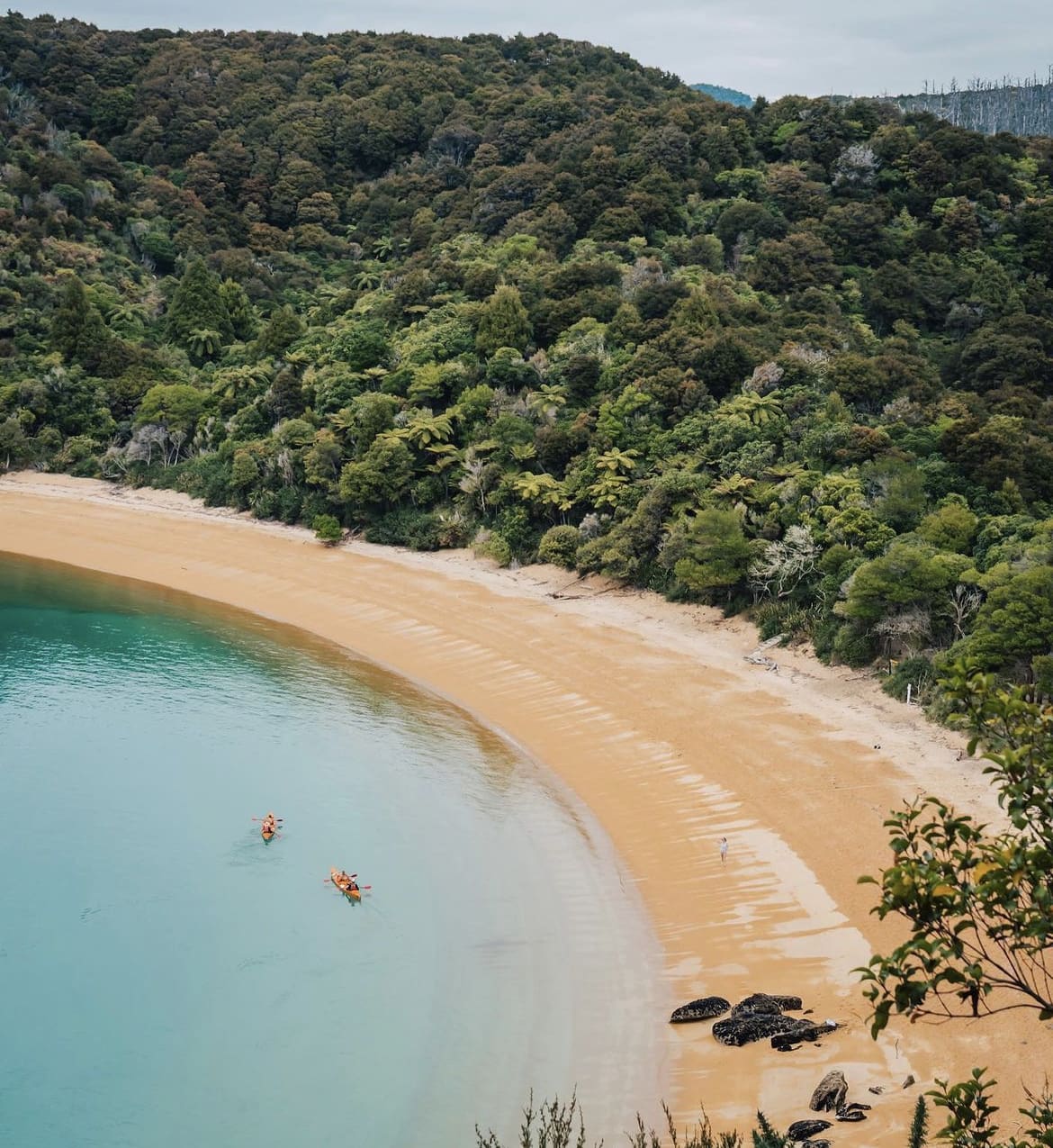 6. Wellington: A Cultural Hub with Stunning Landscapes
Discover the vibrant capital city of Wellington, a melting pot of arts, culture, and natural beauty. Visit Te Papa Tongarewa, the national museum, to delve into New Zealand's history and art.
Take a leisurely stroll through the Wellington Botanic Garden, offering panoramic views of the city and harbor. Indulge in the eclectic culinary scene and explore the lively Cuba Street, filled with boutiques, cafes, and street art.
7. Tongariro National Park: A Volcanic Wonderland
Embark on an epic adventure in Tongariro National Park, home to the famous Tongariro Alpine Crossing. Traverse an otherworldly landscape of volcanic peaks, turquoise lakes, and lunar-like terrain.
Witness the iconic Mount Ngauruhoe, famously known as Mount Doom from the Lord of the Rings trilogy. Be prepared for a challenging hike that rewards you with unparalleled natural beauty.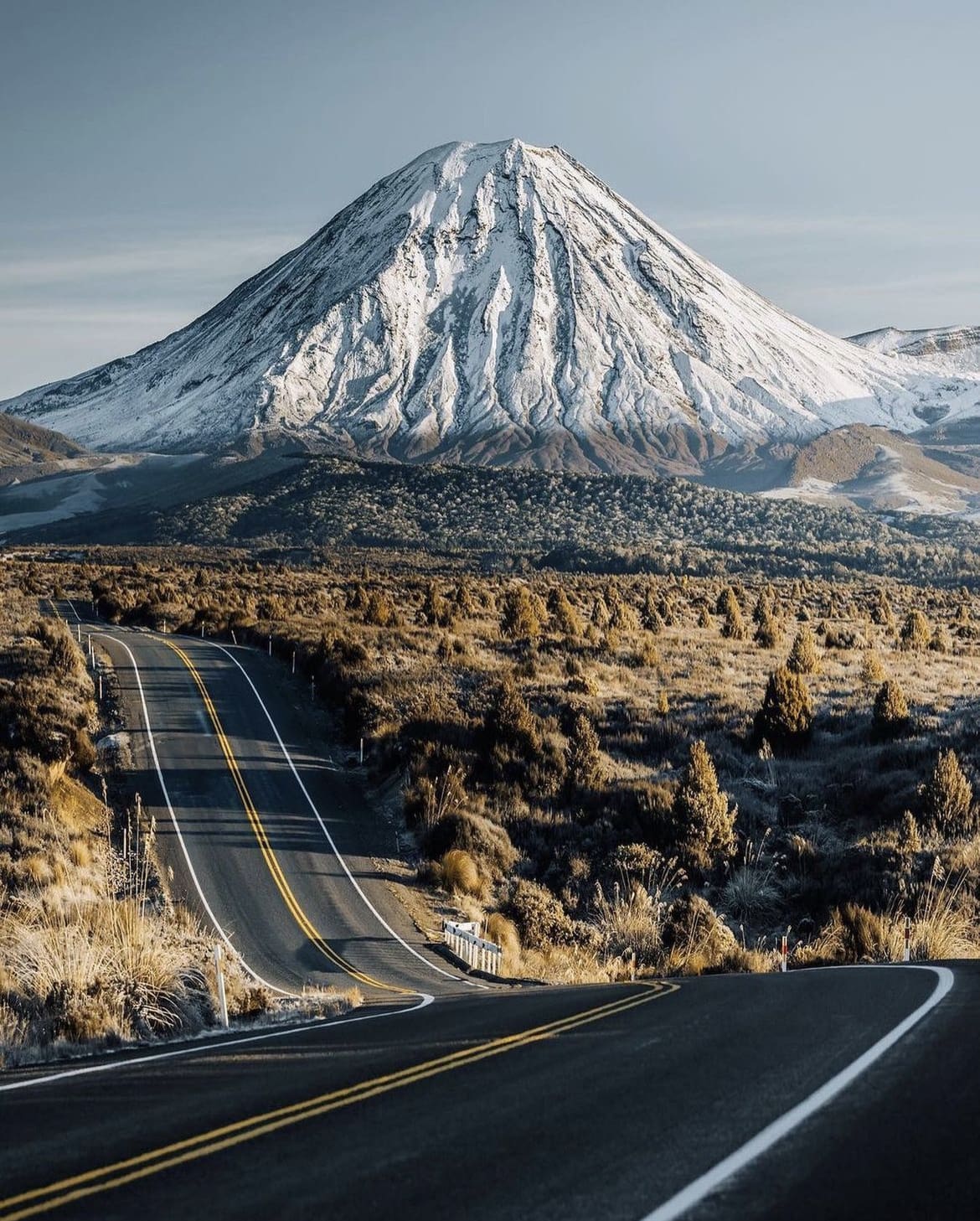 8. Christchurch: Reimagined Beauty and Resilience
Experience the resilience and creativity of Christchurch as it rebuilds itself after the devastating earthquakes. Marvel at the innovative architecture of the Cardboard Cathedral and the vibrant street art adorning the city's walls.
Relax in the tranquil Christchurch Botanic Gardens or take a punt ride along the serene Avon River. Don't miss the opportunity to visit the International Antarctic Centre, offering a glimpse into the icy continent's wonders.
9. Lake Tekapo: Serenity Amidst Alpine Splendour
Journey to the picturesque Lake Tekapo, renowned for its ethereal beauty and star-filled skies. Marvel at the stunning turquoise hues of the lake against the backdrop of the Southern Alps.
Visit the iconic Church of the Good Shepherd, a quaint stone chapel that perfectly frames the breath-taking scenery. Take a scenic flight or hike up Mount John for panoramic views and an unforgettable stargazing experience at the renowned Mount John Observatory.
10. Mount Cook National Park: Majestic Peaks and Glacial Wonders
Venture into the heart of the Southern Alps as you enter Mount Cook National Park, home to New Zealand's highest peak, Aoraki/Mount Cook. Embark on scenic hikes amidst alpine meadows, turquoise lakes, and imposing glaciers.
Take a helicopter tour for an awe-inspiring perspective of the landscape. Don't miss the Sir Edmund Hillary Alpine Centre, where you can learn about the famous mountaineer's expeditions.
11. Nelson: Sun, Sea, and Artistic Charms
Bask in the sunny climate and artistic charm of Nelson, a city renowned for its vibrant arts scene and natural beauty. Explore the vibrant Nelson Market, where local artisans showcase their crafts.
Visit the World of WearableArt and Classic Cars Museum for a unique fusion of art and automotive excellence. Indulge in the region's wineries, sample exquisite cuisine, and unwind on the golden sands of Tahunanui Beach.
12. Dunedin: Scottish Heritage and Natural Wonders
Discover the Scottish-inspired charm of Dunedin, a city boasting magnificent Victorian and Edwardian architecture. Explore the historic Dunedin Railway Station, an architectural gem.
Visit the Olveston Historic Home and delve into the opulent lifestyle of a bygone era. Head to the Otago Peninsula for wildlife encounters, where you can spot albatross, seals, and the rare yellow-eyed penguins.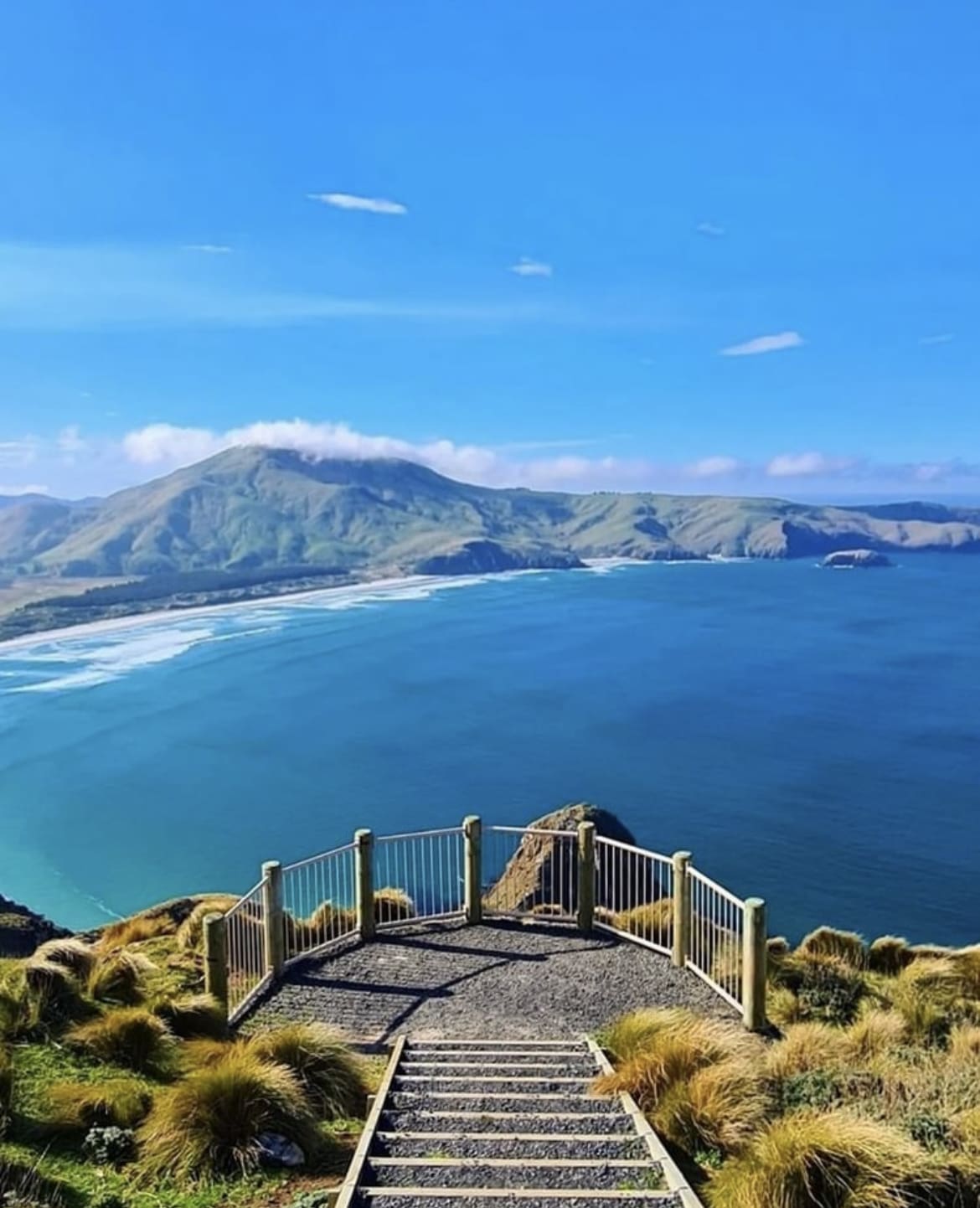 13. Bay of Islands: A Coastal Paradise steeped in History
Uncover the pristine beauty and rich history of the Bay of Islands, a region dotted with secluded islands and azure waters. Cruise through the bay, marvel at the famous Hole in the Rock, and swim with dolphins in their natural habitat.
Explore the historic Waitangi Treaty Grounds, where the founding document of New Zealand was signed. Indulge in water activities like fishing, kayaking, and sailing.
14. Kaikoura: Marine Marvels and Seaside Serenity
Immerse yourself in the coastal wonders of Kaikoura, known for its abundance of marine wildlife. Embark on a whale-watching tour to witness the magnificent sperm whales that call these waters home.
Swim with playful dolphins or spot fur seals lounging on the rocky shores. Indulge in the town's delectable seafood offerings, including the renowned crayfish.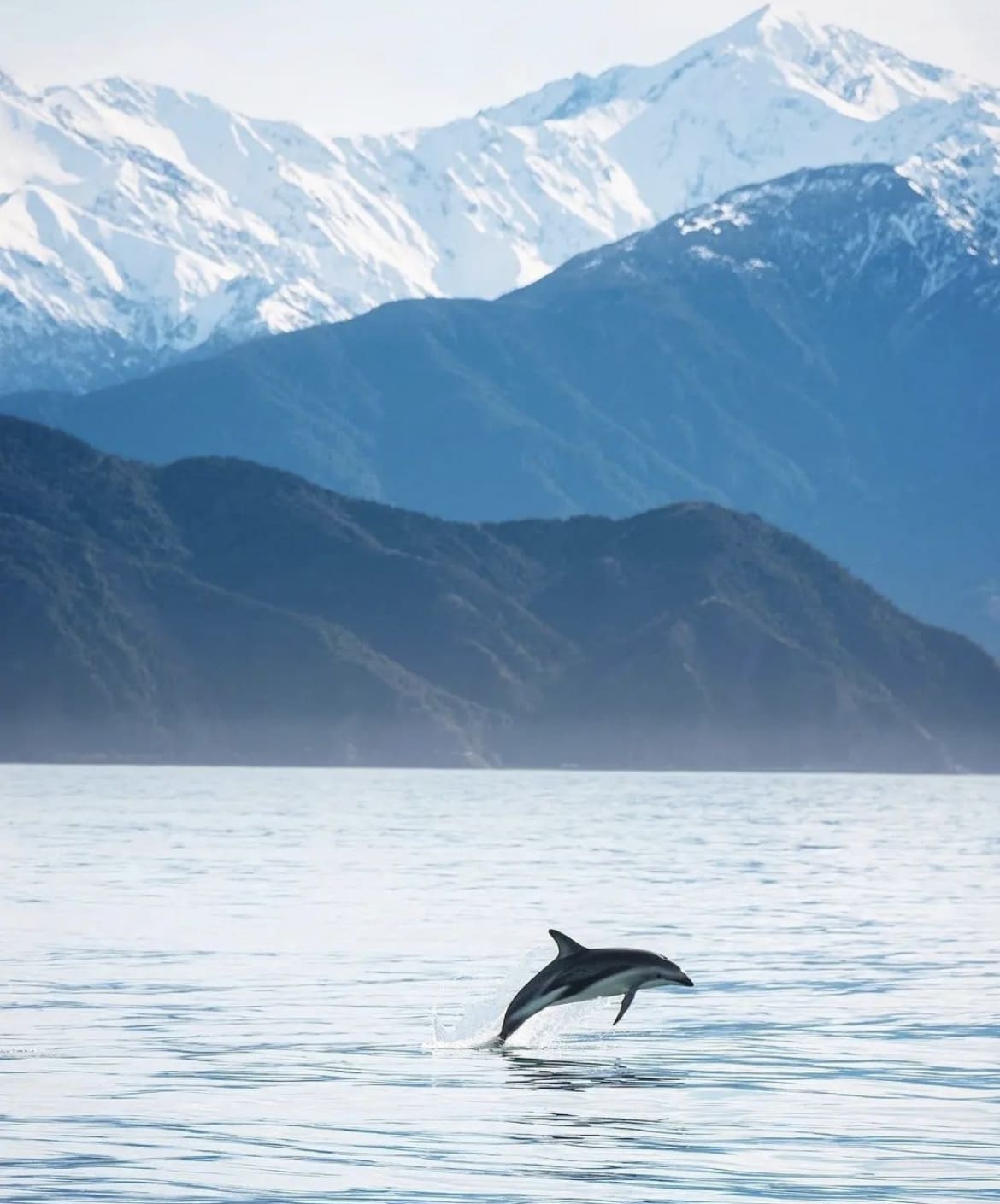 15. Taupo: Nature's Playground and Geothermal Delights
Nestled beside the crystal-clear waters of Lake Taupo, this town offers a paradise for outdoor enthusiasts. Experience the thrill of skydiving over the lake, go jet boating on the mighty Huka Falls, or take a relaxing dip in the natural hot springs of Spa Thermal Park.
Explore the volcanic wonderland of Tongariro National Park, with its emerald lakes and majestic volcanic peaks.
16. Coromandel Peninsula: Untouched Beauty and Secluded Beaches
Unveil the hidden treasures of the Coromandel Peninsula, a place where rugged coastlines meet lush rainforests. Visit Cathedral Cove, a natural rock formation accessible by foot or kayak, and marvel at its pristine white sands and turquoise waters.
Dig your own hot pool at Hot Water Beach, where natural hot springs bubble up through the sand. Embark on scenic hikes through the Coromandel Forest Park for panoramic views of the peninsula.
17. Napier: Art Deco Splendor and Wine Delights
Step back in time to the Art Deco era in Napier, a city renowned for its beautifully preserved architecture. Take a guided tour or explore independently, marveling at the ornate facades and intricate details.
Indulge in wine tasting experiences at the surrounding vineyards of Hawke's Bay, known for its award-winning wines. Stroll along the picturesque Marine Parade and take in the beauty of the Pacific Ocean.
18. Stewart Island: Wilderness Retreat and Pristine Beauty
Escape to the remote and untouched wilderness of Stewart Island, a haven for nature lovers and solitude seekers. Embark on hiking trails through native forests, spot unique bird species like the kiwi, and explore hidden coves and beaches.
Immerse yourself in the tranquility of this off-the-beaten-path paradise.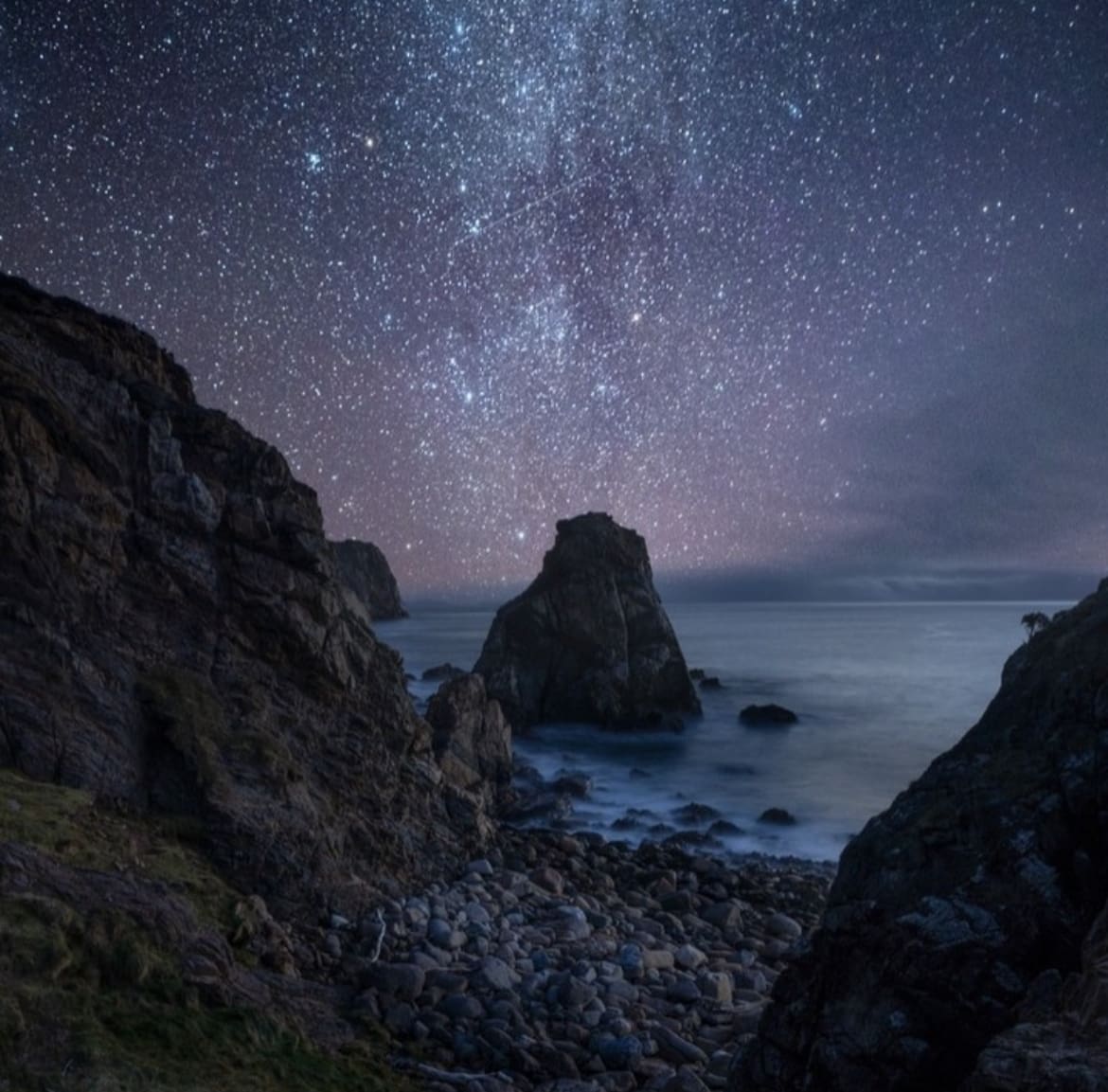 19. Milford Sound: Nature's Masterpiece and Serenity Unleashed
Prepare to be spellbound by the breathtaking beauty of Milford Sound, a place often described as the "Eighth Wonder of the World." Cruise through the fiord, surrounded by towering cliffs, cascading waterfalls, and verdant rainforests.
Encounter seals, dolphins, and penguins as you sail these pristine waters. Feel the raw power of nature as you witness the iconic Mitre Peak rising majestically from the depths.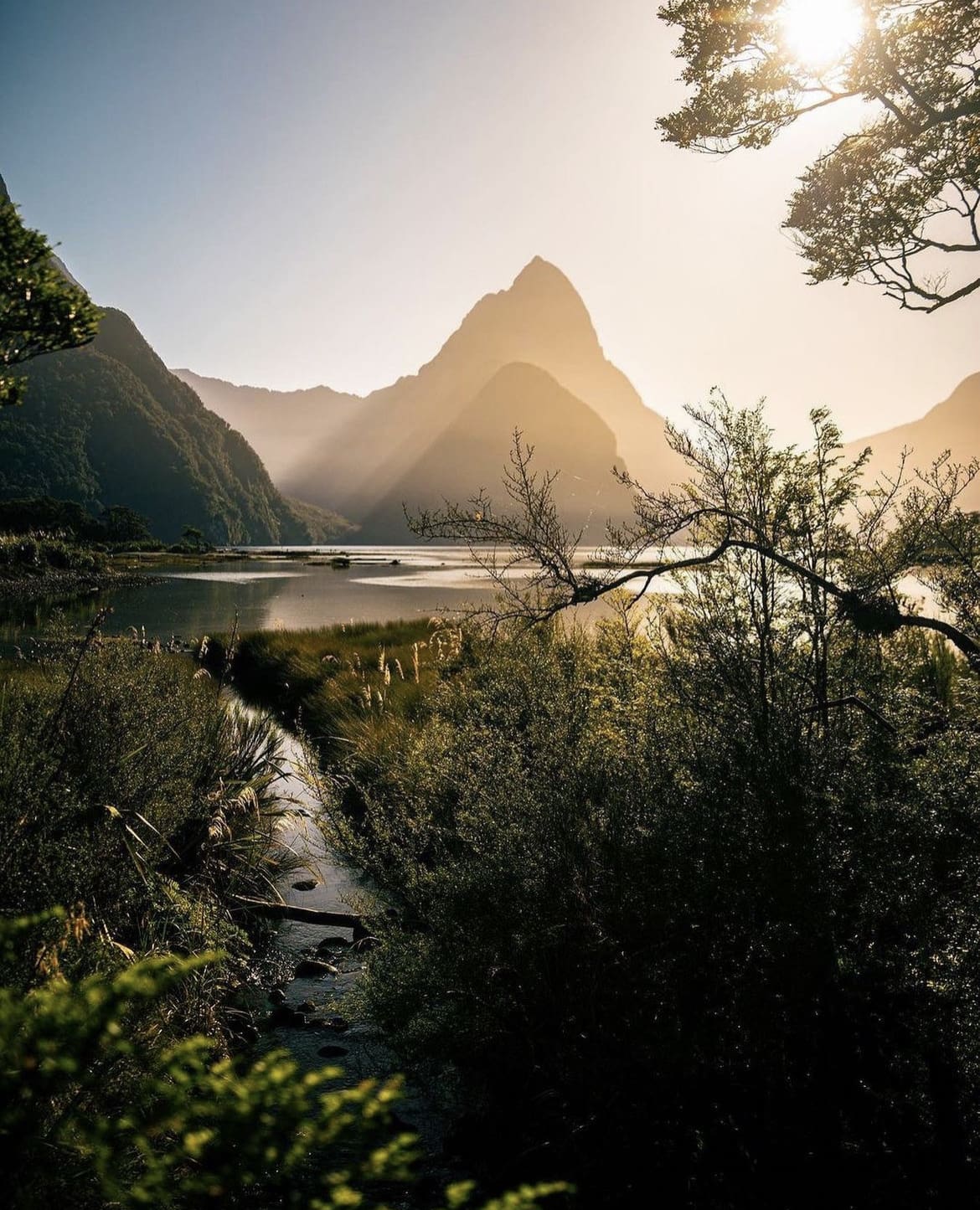 20. Waiheke Island: Wine, Beaches, and Tranquillity
Conclude your New Zealand adventure on the stunning Waiheke Island, a short ferry ride from Auckland. Indulge in wine tastings at the island's boutique vineyards, known for their world-class wines.
Relax on the beautiful sandy beaches, savor gourmet cuisine, and soak in the island's laid-back ambiance.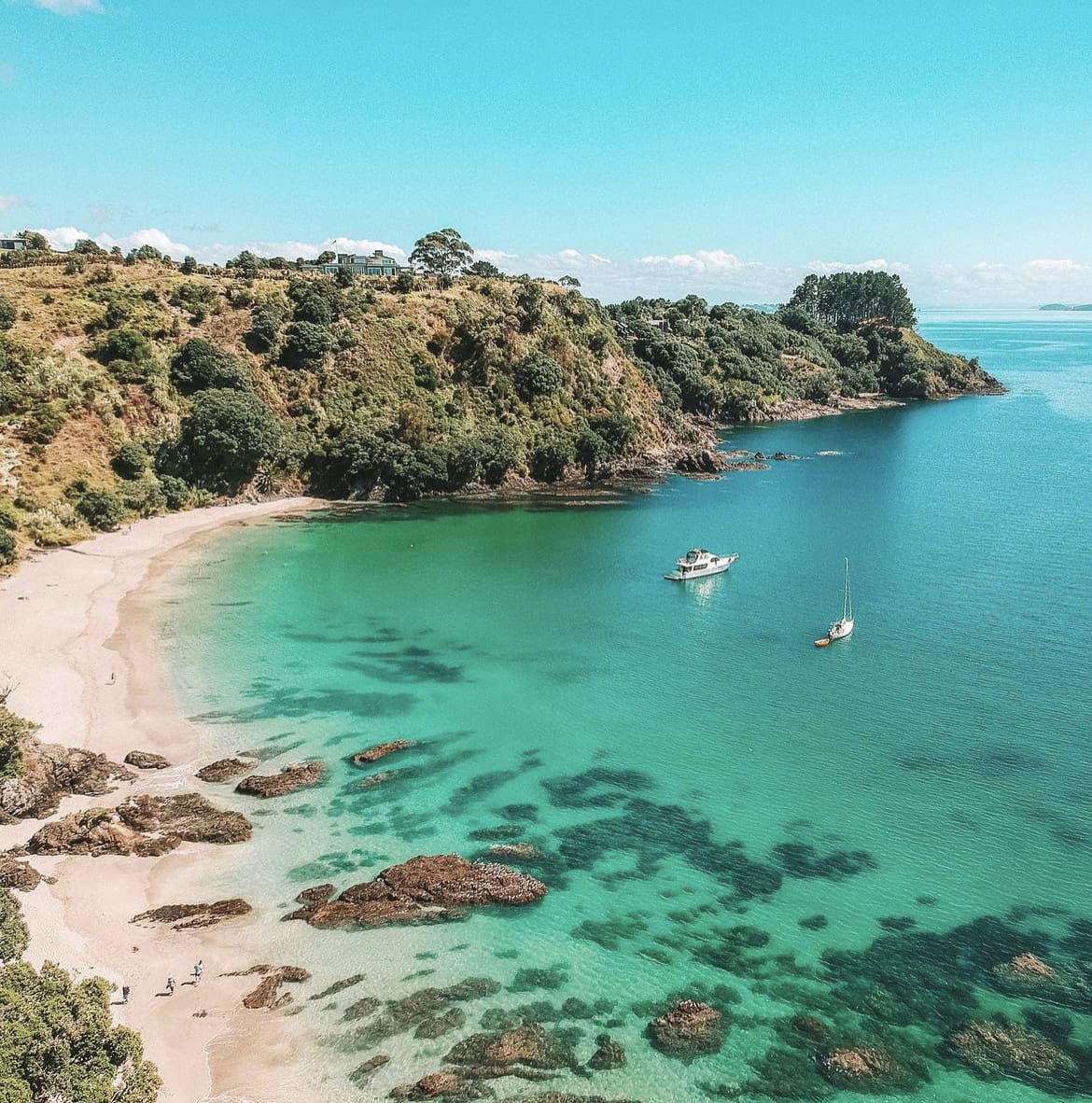 New Zealand's beauty knows no bounds, with its diverse landscapes and captivating destinations. From the bustling cityscapes of Auckland to the untamed wilderness of Fiordland, each place on this list offers a unique experience.
Whether you seek adventure, cultural immersion, or natural tranquility, New Zealand's top 20 destinations are sure to leave you awe-inspired and yearning for more. So, set out on your Kiwi adventure and create memories that will last a lifetime in this extraordinary land down under.
Join our community of keen travellers, wildlife enthusiasts and adventure seekers.