The land of the long white cloud, New Zealand, is a country renowned for its jaw-dropping landscapes and untouched natural beauty. From snow-capped mountains and ancient glaciers to pristine lakes and coastal wonders, the national parks of New Zealand offer an unparalleled opportunity to immerse oneself in the awe-inspiring wonders of nature.
From the towering fjords of Fiordland National Park to the majestic peaks of Tongariro National Park, and the glacial wonders of Mount Cook National Park, we'll discover the treasures that make these parks a haven for nature enthusiasts and adventurers alike.
Prepare to be captivated as we delve into the detailed guide of New Zealand's most remarkable national parks. We'll uncover how to reach these natural wonders, the must-see attractions within each park, and fascinating facts that make them stand out.
Whether you seek heart-pounding hikes, serene lakeside retreats, or encounters with unique flora and fauna, New Zealand's national parks offer an unrivalled opportunity to connect with the raw and untouched beauty of the natural world.
Join us as we explore the trails less travelled, encounter ancient glaciers, marvel at volcanic landscapes, and bask in the serenity of golden beaches. Let's embark on an unforgettable journey through the top 10 national parks of New Zealand, where the splendor of nature awaits at every turn.
The Top National Parks in New Zealand
1. Fiordland National Park
Located in the South Island, Fiordland National Park is a sprawling wilderness covering over 12,500 square kilometers. It is accessible from the towns of Te Anau or Queenstown by road.
The park is renowned for its awe-inspiring natural features, including the famous Milford Sound and Doubtful Sound. These fjords are characterized by towering waterfalls, dramatic cliffs, and pristine waters.
Fiordland is also a hiker's paradise, with popular tracks such as the Kepler Track and Routeburn Track offering stunning views of the surrounding mountains and lakes.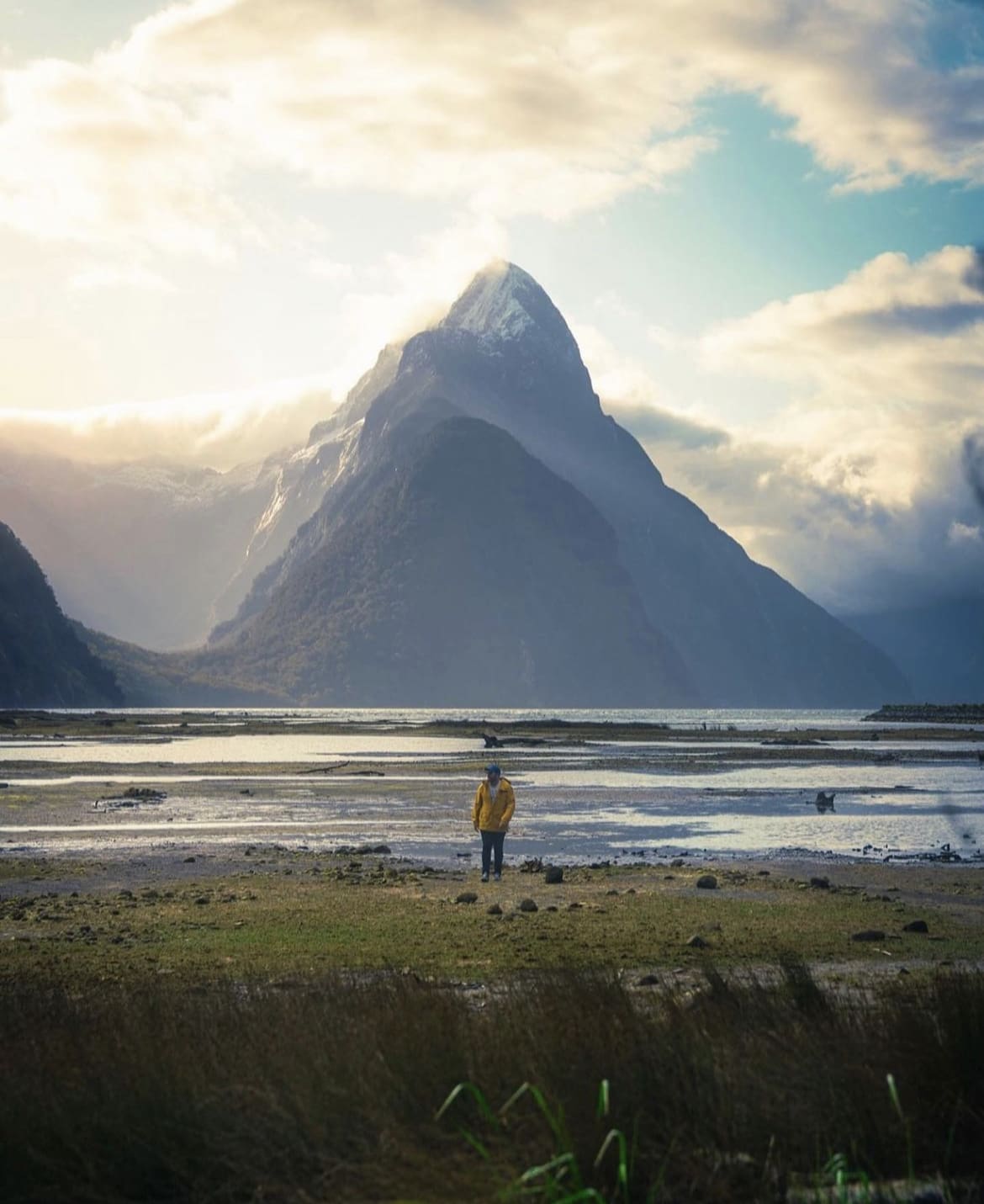 2. Tongariro National Park
Situated in the central part of the North Island, Tongariro National Park is New Zealand's oldest national park and a UNESCO World Heritage site. The park is easily accessible by road from Taupo or Whakapapa Village.
It is famous for its volcanic landscapes, highlighted by three active volcanoes: Mount Ruapehu, Mount Tongariro, and Mount Ngauruhoe. The Tongariro Alpine Crossing is a must-do hike, taking you through otherworldly terrain with emerald-colored lakes, volcanic craters, and steam vents.
The Taranaki Falls is another popular attraction, offering a picturesque waterfall framed by alpine scenery.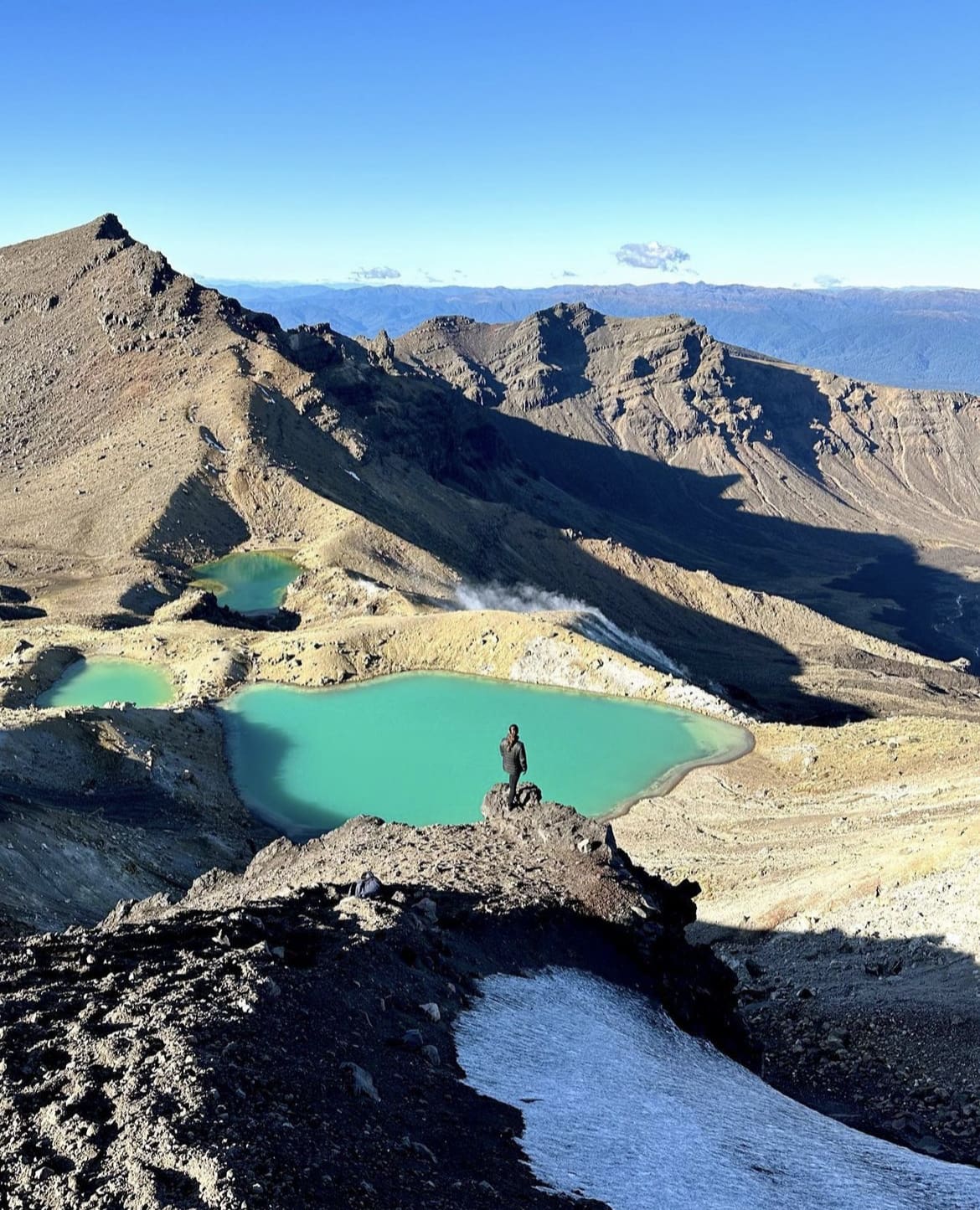 3. Abel Tasman National Park
Situated in the South Island, Abel Tasman National Park is known for its pristine golden beaches, clear turquoise waters, and coastal forests. It can be reached by road from Nelson or Motueka.
The park is famous for the Abel Tasman Coast Track, a renowned multi-day hiking trail that meanders along the picturesque coastline. Visitors can also explore popular attractions like Torrent Bay and the unique Split Apple Rock.
Abel Tasman is a paradise for kayaking, allowing you to discover secluded bays and encounter playful marine life.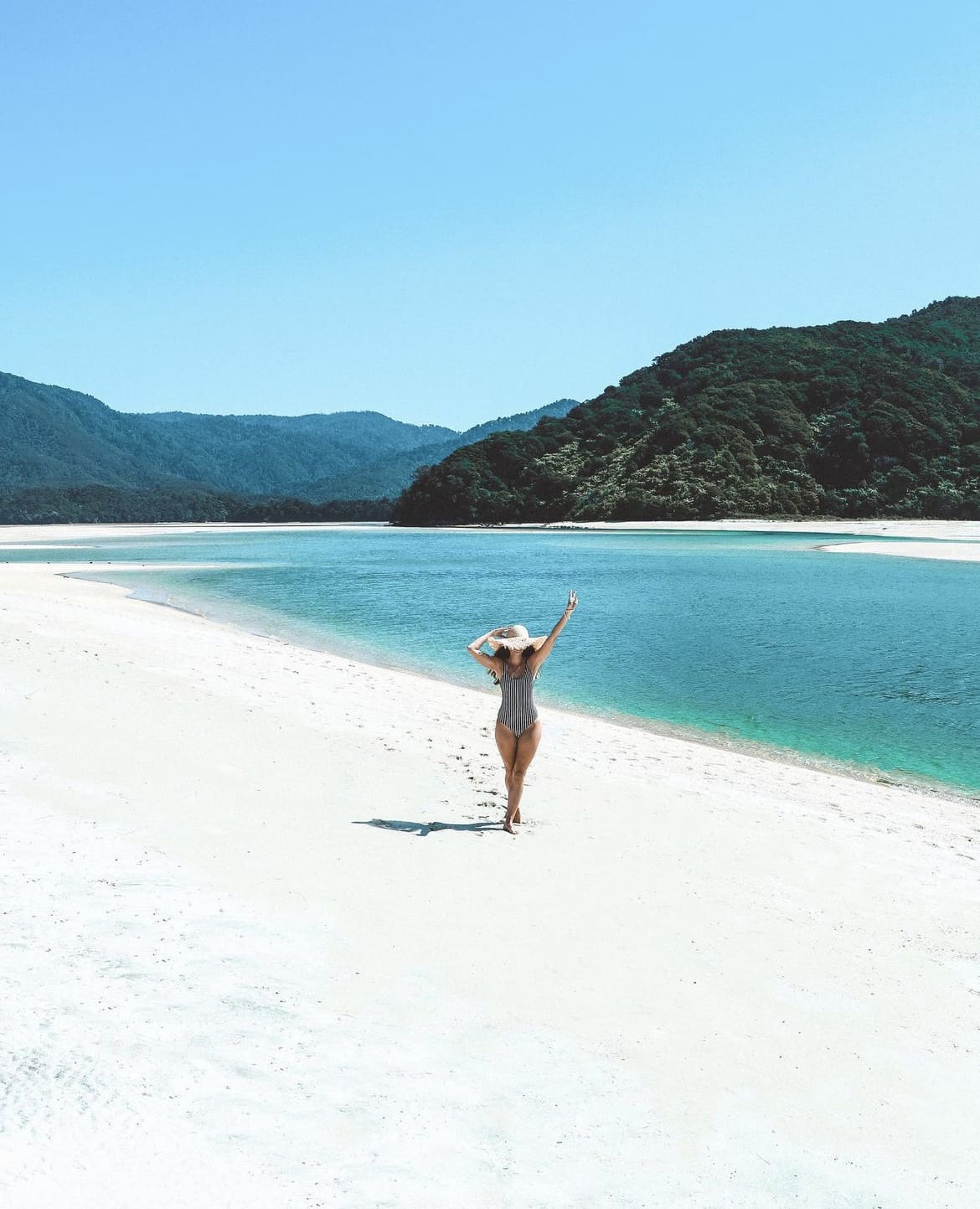 4. Kahurangi National Park
The second-largest national park in New Zealand, Kahurangi National Park, is located in the South Island. Accessible from Nelson or Motueka, the park is characterized by its rugged mountains, dense forests, and vast limestone cave systems.
Hiking enthusiasts can embark on the famous Heaphy Track, which offers a diverse range of landscapes, from coastal forests to alpine meadows. Mount Arthur and the Oparara Basin, with its fascinating rock formations and arches, are other highlights of this park.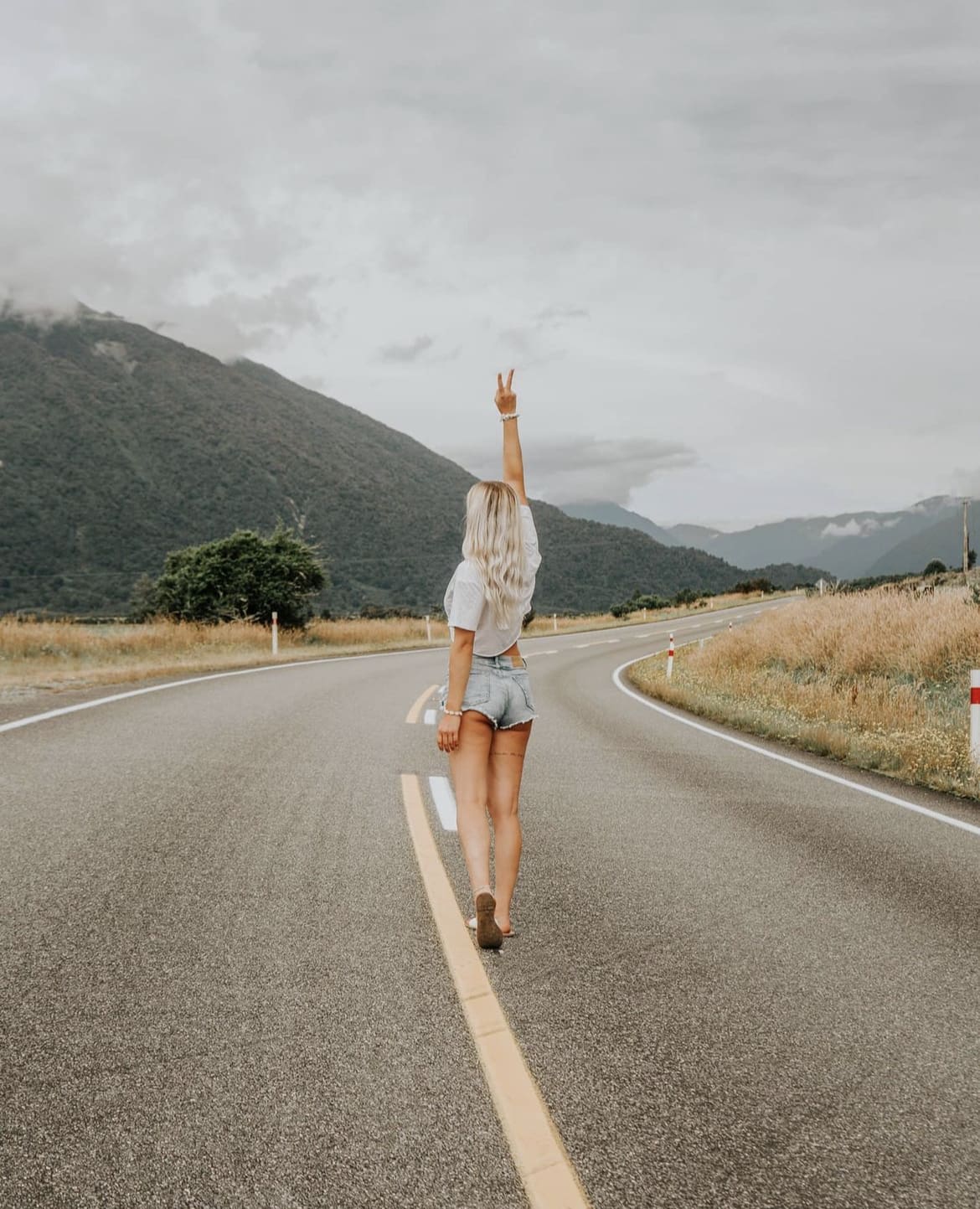 5. Aoraki/Mount Cook National Park
Aoraki/Mount Cook National Park shares its name with New Zealand's highest peak, Aoraki/Mount Cook. Situated in the South Island, the park can be reached by road from Christchurch or Queenstown.
It offers stunning alpine landscapes, including majestic glaciers and snow-capped mountains. The Tasman Glacier, visible from various vantage points, presents a magnificent sight. Hiking the Hooker Valley Track rewards visitors with breathtaking views of Mount Cook and its surrounding peaks.
The park's remote location also makes it an exceptional destination for experiencing the beauty of the night sky.
6. Westland Tai Poutini National Park
Westland Tai Poutini National Park, accessible from Hokitika or Franz Josef, is renowned for its spectacular glaciers. The Franz Josef Glacier and Fox Glacier, both of which are unique in their accessibility, allow visitors to witness these icy wonders up close.
Guided hikes or scenic helicopter flights are popular ways to explore the glaciers. The park also features attractions such as Lake Matheson, which offers mirror-like reflections of the surrounding mountains, creating picture-perfect views.
7. Egmont National Park
Situated in the North Island, Egmont National Park is easily accessible by road from New Plymouth. The park's dominant feature is Mount Taranaki, an almost perfect volcanic cone.
Hiking trails, such as the Pouakai Tarns and the challenging Summit Track, offer breathtaking panoramic views of the mountain and its surroundings. The Dawson Falls, a picturesque waterfall nestled within lush rainforest, is a must-visit attraction.
Egmont National Park showcases the beauty of New Zealand's volcanic landscapes and diverse flora.
8. Nelson Lakes National Park
Located in the South Island, Nelson Lakes National Park can be reached by road from Nelson or Christchurch. The park is renowned for its stunning alpine scenery and mirrored lakes. Lake Rotoiti and Lake Rotoroa are popular spots for boating and fishing.
The Travers-Sabine Circuit, a multi-day hiking trail, allows visitors to explore the park's diverse landscapes, including beech forests, rugged mountains, and picturesque river valleys. Nelson Lakes National Park offers a tranquil and remote setting for outdoor enthusiasts.
9. Paparoa National Park
Paparoa National Park, accessible from Greymouth or Westport, is known for its unique limestone formations. The Pancake Rocks and Blowholes are the park's most famous attractions, showcasing layers of pancake-shaped rock formations created by the erosive forces of the sea.
Visitors can enjoy the Pororari River Track, which winds through lush rainforest and leads to impressive limestone cliffs.
The Truman Track offers stunning coastal views and access to secluded beaches. Paparoa National Park provides a captivating blend of coastal beauty, dense forests, and geological wonders.
10. Mount Aspiring National Park
Nestled in the Southern Alps of the South Island, Mount Aspiring National Park is a rugged wilderness that embodies the essence of untouched beauty. Accessible from the vibrant town of Wanaka, this park showcases alpine meadows, glacial valleys, and majestic peaks, including the iconic Mount Aspiring itself. Here, outdoor enthusiasts can indulge in a myriad of activities, from exhilarating hikes to tranquil lake cruises.
The Rob Roy Glacier Track is a highlight of the park, leading hikers through ancient beech forests to a dramatic glacier-carved valley adorned with cascading waterfalls and glimpses of the awe-inspiring Rob Roy Glacier.
For those seeking a more challenging adventure, the Gillespie Pass Circuit presents a multi-day trek through alpine valleys and mountain passes, rewarding intrepid explorers with epic panoramic views.
Mount Aspiring National Park is also a sanctuary for wildlife, including the rare and endemic rock wren, kea (an intelligent alpine parrot), and the New Zealand falcon. As you immerse yourself in this natural haven, keep an eye out for these remarkable creatures that call the park home.
11. Te Urewera National Park
Located in the eastern part of the North Island, Te Urewera National Park is a place of immense cultural and ecological significance. This expansive park, accessible from the town of Wairoa, is home to the largest remaining native forest in the North Island, offering visitors a chance to delve into the heart of ancient landscapes and Maori heritage.
One of the park's highlights is Lake Waikaremoana, a pristine body of water surrounded by lush forests and rolling hills. The Lake Waikaremoana Great Walk, a three to four-day trek, takes you along the lake's edge, passing through ancient forests and providing breathtaking vistas at every turn. The track also offers the opportunity to learn about the rich Maori history and stories that are deeply woven into the fabric of the land.
Te Urewera National Park invites visitors to connect with nature and gain a deeper understanding of the Maori cultural heritage that is intrinsically linked to the land. From tranquil lakeside picnics to encounters with native bird species like the kaka and tui, every moment in this park is an invitation to immerse oneself in the serenity and spirituality of the natural world.
Before visiting any of these national parks in New Zealand, it is important to check the Department of Conservation (DOC) website for the most up-to-date information on weather conditions, track closures, and permits.
Each national park offers a unique and unforgettable experience, allowing you to immerse yourself in New Zealand's remarkable natural landscapes.
Join our community of keen travellers, wildlife enthusiasts and adventure seekers.