On a continent primarily known for its wilderness attractions, there is always fierce competition when it comes to creating a shortlist of the finest national parks. Southern Africa in particular is home to a number of the continent's iconic national parks, with millions of global tourists flying in every year for a chance to immerse themselves in the magic that only Africa can offer. From Kruger and Mana Polls, to the Skeleton coast and Chobe – our list covers them all!
Here are 15 spectacular national parks in Southern Africa:
1. KRUGER NATIONAL PARK, SOUTH AFRICA
Kruger National Park is one of the most famous national parks in Southern Africa. Established in 1898, the park covers two million hectares in north-eastern South Africa, and offers exceptional game viewing and safari's that range from higher-end luxury experiences to more budget-friendly options.
Kruger has hundreds of different routes to travel in search of the iconic 'Big Five', and often produces some of the most spectacular wildlife sightings on the continent. Day visitors are welcome during the park's seasonal gate times and with a variety of picnic spots and rest camps, self-drive safaris are extremely popular. Private lodges offer guided game drives and walks – even under the cover of darkness – when the park is not accessible to the general public.
South Africa is one of the most developed countries in Africa and Kruger is one of its most accessible national parks. Various parts of Kruger are malaria-free, however it is always safer to contact the lodge or a park official in the area you're visiting to find out the current status.
Other than game-viewing, visitors can also explore the unique historical and archaeological remains located within the reserve and witness things like ancient Bushman rock paintings.
If you aren't able to make it to the park, you can also keep track of what's going on through the park's live webcams.
READ NEXT: WHERE TO STAY IN KRUGER NATIONAL PARK
2. ETOSHA NATIONAL PARK, NAMIBIA
Namibia's premier wildlife viewing destination, Etosha National Park is a true titan amongst Southern African national parks. The reserve encapsulates a vast salt pan, spanning almost a quarter of its footprint and is surrounded by vast savannah plains and acacia woodland. The area surrounding the Etosha pan is nicknamed the "Place of Mirages", due to the horizonless blur that outlines the pan.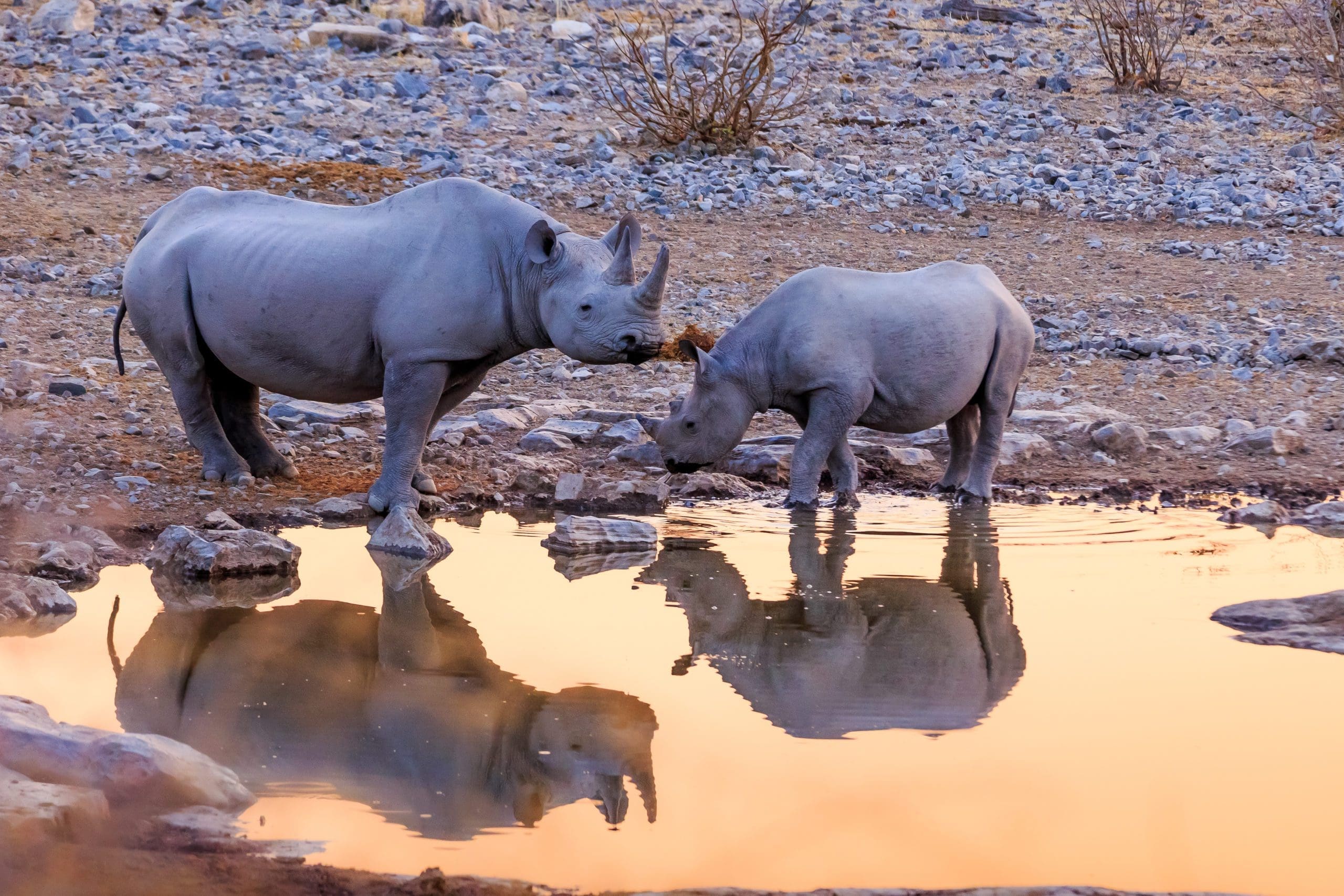 Etosha was founded in 1907, as part of a drive to repopulate the region with wildlife after big game species like lion and elephant were hunted to the brink of extinction. Today, the park is home to a wide variety of species including a healthy population of endangered black rhino. Etosha's most famous residents are its 'Great Whites' – elephants often seen covered in a thin layer of white clay which protects their skin from the intense Namibian sun.
The area features a vast network of watering holes, that attract wildlife in large numbers in the mostly dry and arid park. Animal sightings are therefore quite easy to come by in Etosha, but water holes tend to get quite crowded with self-drivers and day visitors.
3. HWANGE NATIONAL PARK, ZIMBABWE
Founded in 1928, Hwange National Park is the oldest national park in Zimbabwe, provides home to the largest population of elephants anywhere in Africa, along with over 100 mammals and 400 bird species.
Hwange was named after a respected leader of the local Nhanzwa tribe, and gives life to a plethora of wild animals, thriving in the unique ecosystem of forests at the edge of the Kalahari Desert. Aside from the elephants – great herds of buffalo, eland, sable, roan and zebra all the thrive in the park and so do the predators who prey on them. Lion, cheetah, leopard and wild dogs are readily seen.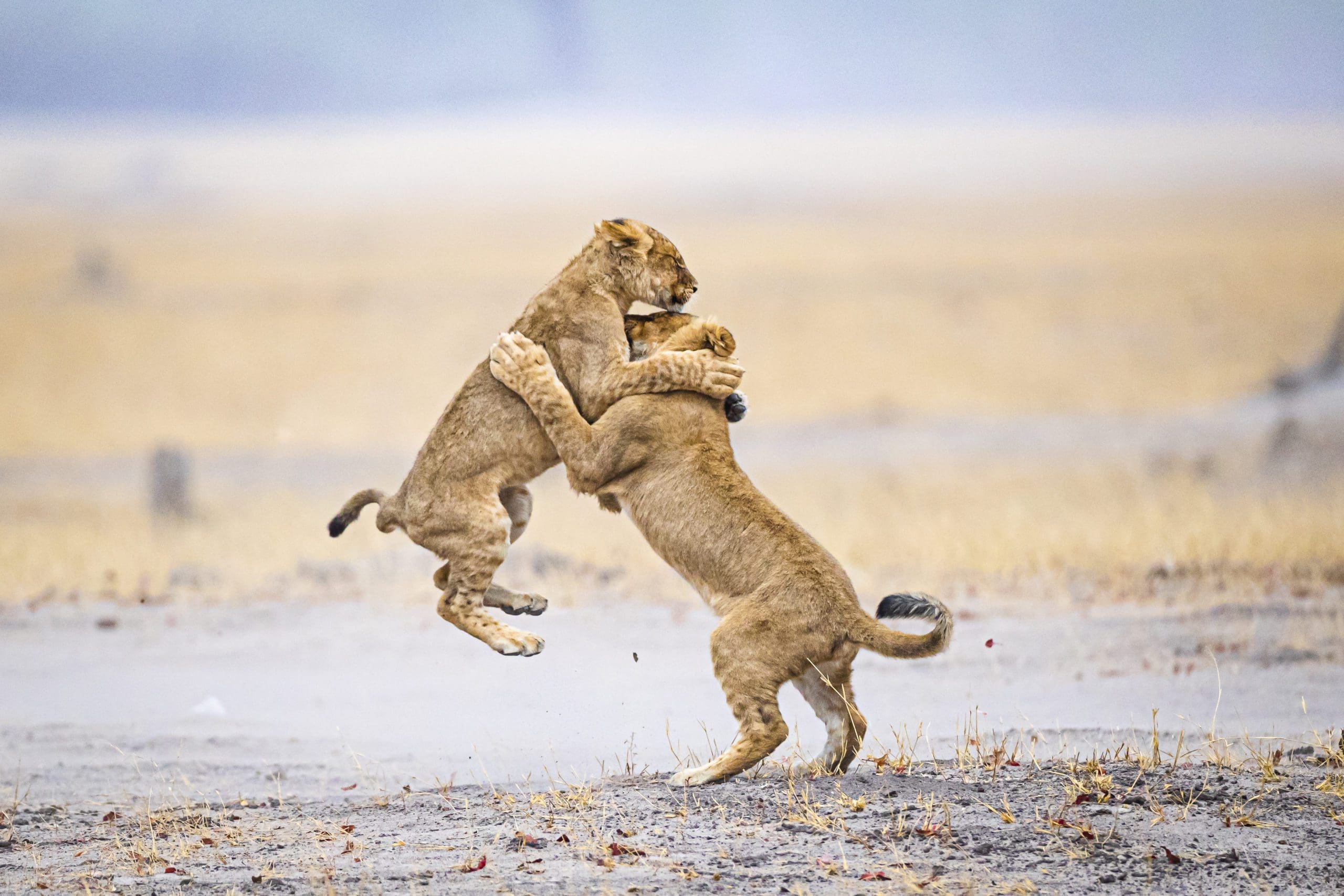 Unfortunately, Hwange has suffered severe poaching in recent times, including the tragic death of Cecil the lion – a story that took the world by storm and shone a spotlight on the trophy hunting industry.
The primary attraction is safari and eco-tourism, which can be enjoyed either in a classic safari vehicle or by walking with what are possibly the finest guides on the continent.
4. MANA POOLS NATIONAL PARK, ZIMBABWE
On the banks of the might Zambezi River, Mana Pools National Park, is considered as one of the very best in Africa. The UNESCO World Heritage Site, is a particular favorite for keen photographers in search of iconic wildlife. Large herds of impala, eland, elephant, zebra, buffalo, waterbuck and kudu can be found in Mana Pools and of course these attract predators like lion, leopard, wild dog and hyena to name a few.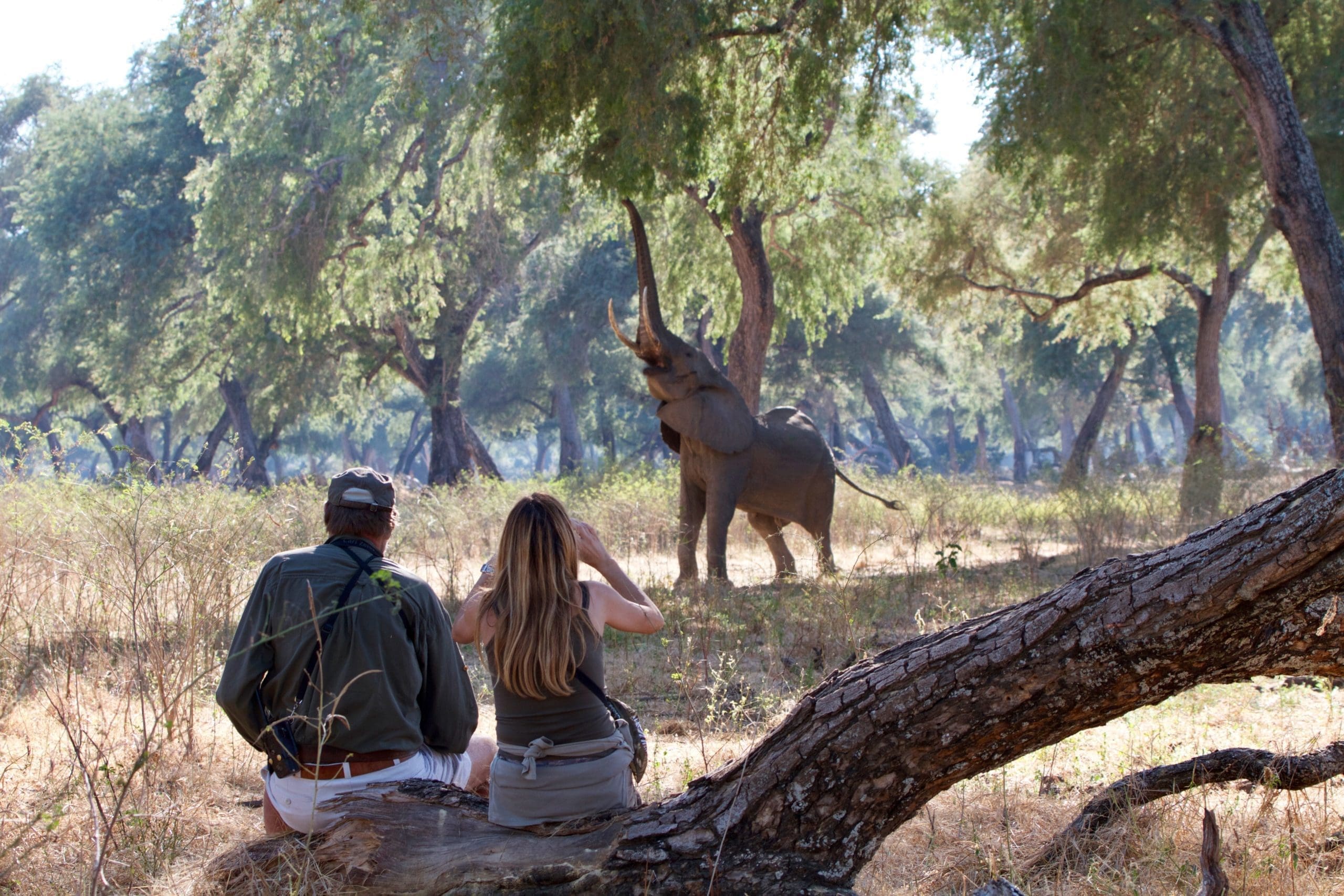 The name 'Mana Pools' was inspired by the pools of water that lie in the abandoned river channels running through the park's terraces. During the dry season, wildlife gathers around the few inland pools in search of water, providing incredible sightings as cunning predators lie in wait. Another unique drawcard to Mana Pools are their population of elephants who readily stand up on their hind legs, reaching for fruit high up in the forest canopy.
For keen bird watchers, Mana Pools is a must-visit national park. Fish eagles, heron, scarlet carmine bee-eaters, Pels Fishing Owl and the African Skimmer are all known to frequent the waterways.
All accommodation is unfenced, and bush walks are an experience like none other.
5. SOUTH LUANGWA NATIONAL PARK, ZAMBIA
Experts have christened South Luangwa as one of the greatest wildlife sanctuaries in the world, and for good reason. The wildlife density around the Luangwa River and its oxbow lagoons, is among the highest in Africa.
The Luangwa is the most complete major river system in Africa and is the life-blood of the almost 1 million hectare national park. The reserve boasts a wide variety of fauna and flora. South Luangwa is where the now famous walking safari originated, and still offers one of the finest walking experiences in Southern Africa. The changing seasons add to the park's richness and diversity, ranging from; dry, barren bushveld in the winter months, to a lush, green eden in the summer.
In South Luangwa you can find over 60 different animal species and more than 400 different bird species, with the only notable exception being the rhino – sadly poached to extinction within the parks borders.
6. CHOBE NATIONAL PARK, BOTSWANA
One of Africa's most vibrant and beautiful rivers, the Chobe supports a host of diversity and a concentration of wildlife unparalleled anywhere else in Botswana.
Established in 1968, Chobe national park is one of the younger national parks in Africa, but is certainly no slouch, covering approximately 1.2 million hectares and encompassing vast floodplains, swamps and woodland.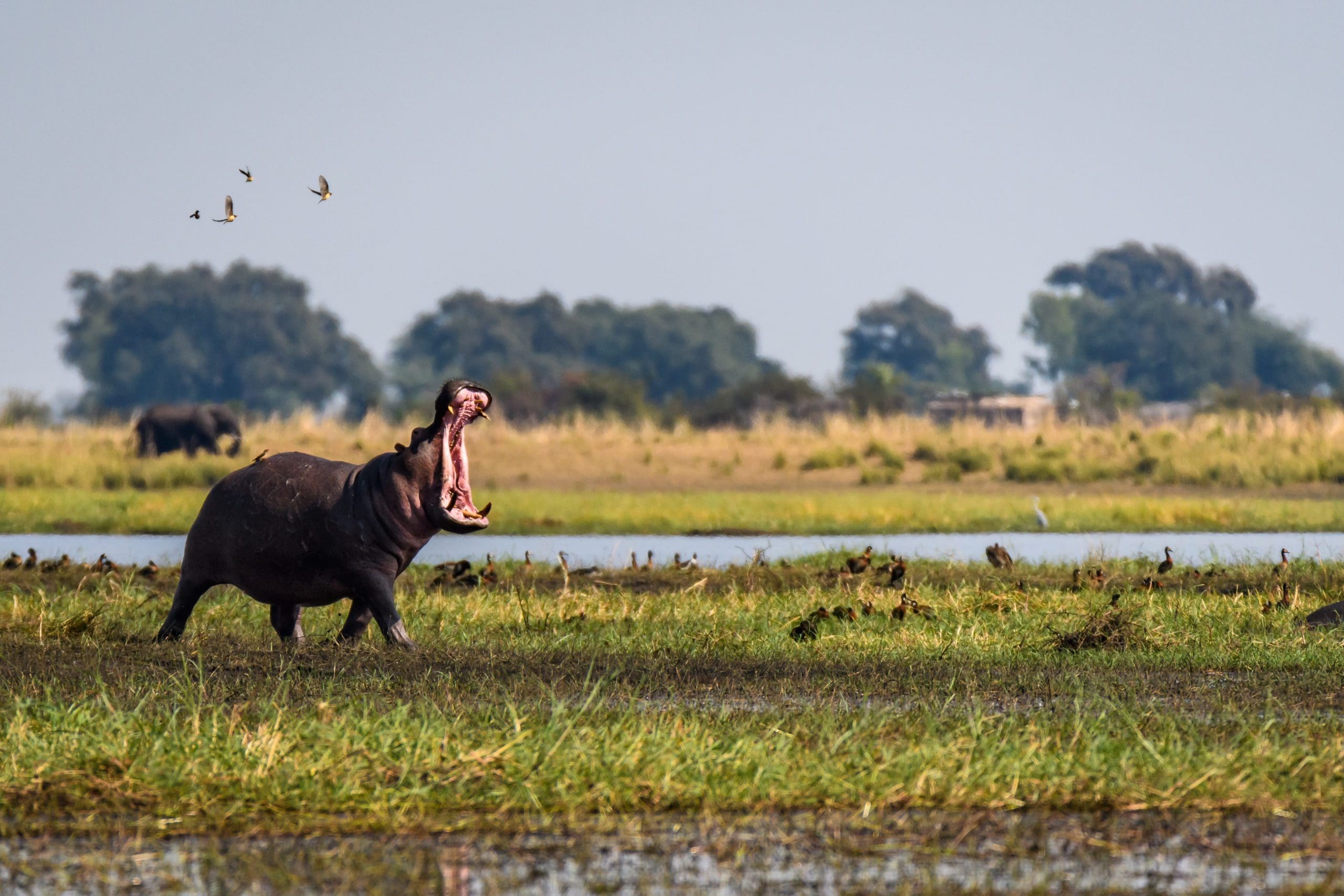 There are four distinct geographical areas in the park: the Chobe Riverfront, the Ngwezumba pans, Savuti and Linyanti. The Chobe River forms the park's northern boundary.
The most accessible and frequently visited of Botswana's 'big game country' is the Chobe Riverfront, which is famous for its large herds of elephants and buffalo that converge on the river to drink during the winter months. On a winter afternoon you could see elephants in their hundreds, and may even have your vehicle surrounded as the main Serondella road becomes impassable and swarms of family herds cross the main road to make their way to the river to drink and play.
READ NEXT: 10 REMARKEABLE PLACES IN BOTSWANA
7. GORONGOSA NATIONAL PARK, MOZAMBIQUE
Once known as the 'Eden of Africa', and considered among the best national parks in Africa, Gorongosa National Park in Mozambique is steadily returning to its former glory after years of civil war and poaching.
Originally established in 1920 as a 100,000 hectare hunting reserve for Portuguese authorities, the park was proclaimed a National Park in 1960 and hunting was banned. Gorongosa National Park quickly became one of the most sought after eco tourism locations in Africa.
In its prime, Gorongosa was one of the most diverse national parks in Southern Africa, with wide variety of endemic species. However the park was brought to its knees and reduced to little more than a wasteland in the 1980's when rebel armies competed for bush meat and ivory during the years of civil war.
Located in Central Mozambique at the southern end of Africa's Great Rift Valley, Gorongosa boasts a wide variety of ecosystems from grassland and savannah to arid forests and seasonal pans leading up to the plateau of woodlands.
8. ADDO ELEPHANT NATIONAL PARK, SOUTH AFRICA
As it's name suggests, Addo Elephant National Park is famous for its elephants. Here you'll find large family herds and huge tuskers.
The malaria-free wildlife reserve is located just outside Port Elizabeth and is the third largest national park in South Africa.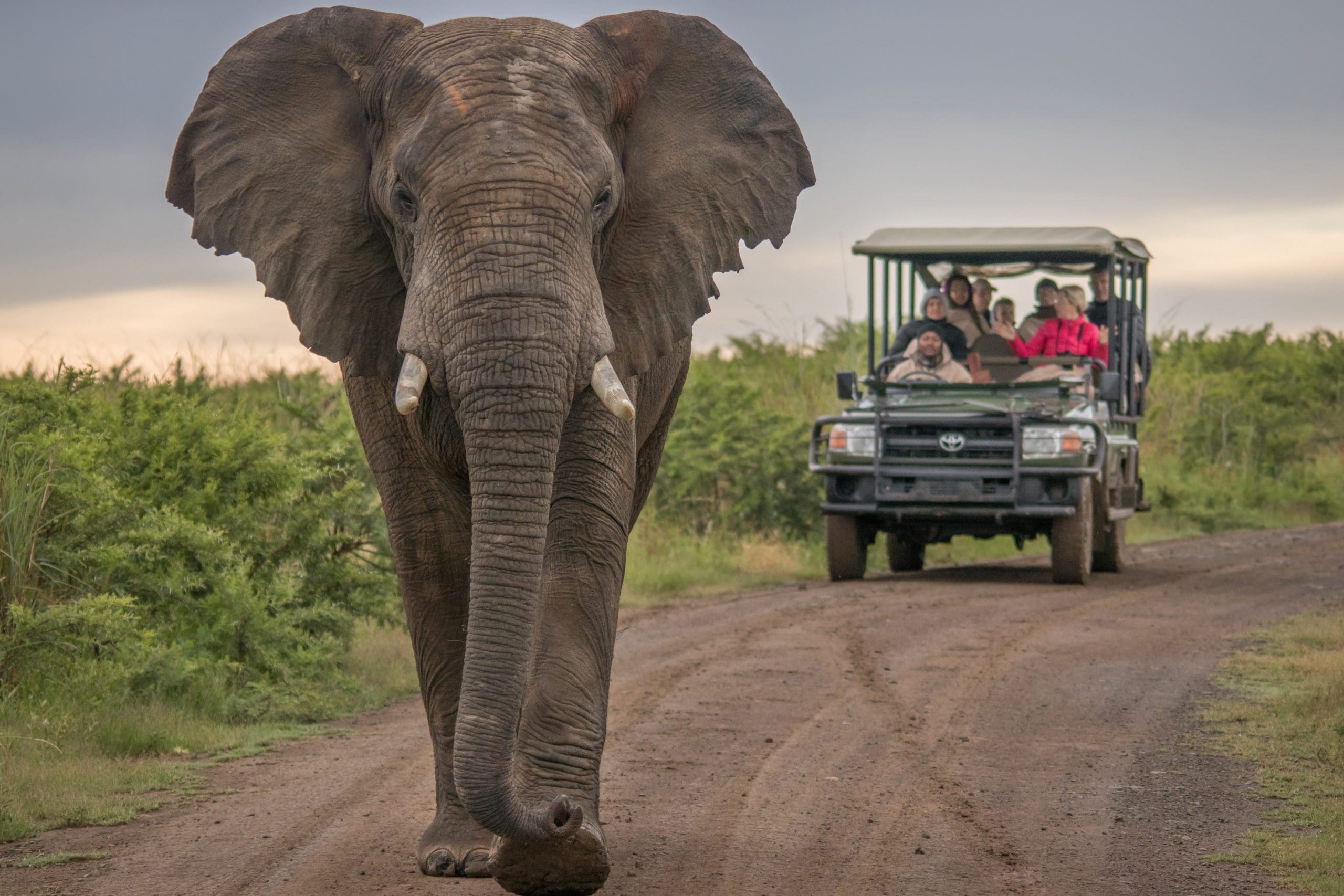 The park's proximity to the city makes it perfect for day trips as well as longer stays and booking is not required for day visits. Accommodation ranges from basic camping facilities chalets to luxury lodges, and the combination of tarred and gravel roads are suitable for both 2×4 and 4×4 vehicles. In the centre you'll find an enclosed picnic site where you can indulge in a traditional South African braai (barbecue).
Addo is mostly known for the over 600 elephants that call the park home, but is also home to the other four species that make up the Big Five along with an impressive variety of birdlife.
9. PILANESBERG NATIONAL PARK, SOUTH AFRICA
Situated two hours from Johannesburg, Pilanesberg National Park is one of the most accessible safari destinations in Southern Africa. Set on the remnants of a volcanic crater, this ecologically rich transition zone between the Kalahari and the Lowveld offers a thrilling big game viewing experience in a malaria free environment.
Relatively small in comparison to South Africa's larger national parks, Pilanesberg's vast network of tarred roads, greatly increase your chances of spotting one of the Big Five in their natural habitat. Sightings of elephant and white rhino are common but big cat sightings tend to be harder to come by.
Adjoining the famous Sun City resort, a wide variety of accommodation is available within the park. These range from basic camping facilities all the way up to luxury lodges.
10. KGALAGADI TRANSFRONTIER NATIONAL PARK, SOUTH AFRICA
The Kgalagadi Transfrontier National Park is one of the more unique national parks in South Africa. Formed in 1999, Kgalagadi is a joint venture between South Africa and Botswana with the reserve spilling over into both countries. It is the world's first transfrontier national park.
Situated in the Kalahari Desert, the park is home to an expansive ecosystem relatively untouched by humans. The endless landscape of rolling red dunes, offers spectacular wildlife encounters, unparalleled anywhere in the world. The seasonal Auob and Nossob rivers fringed by a band of acacias are the reserves lifeline.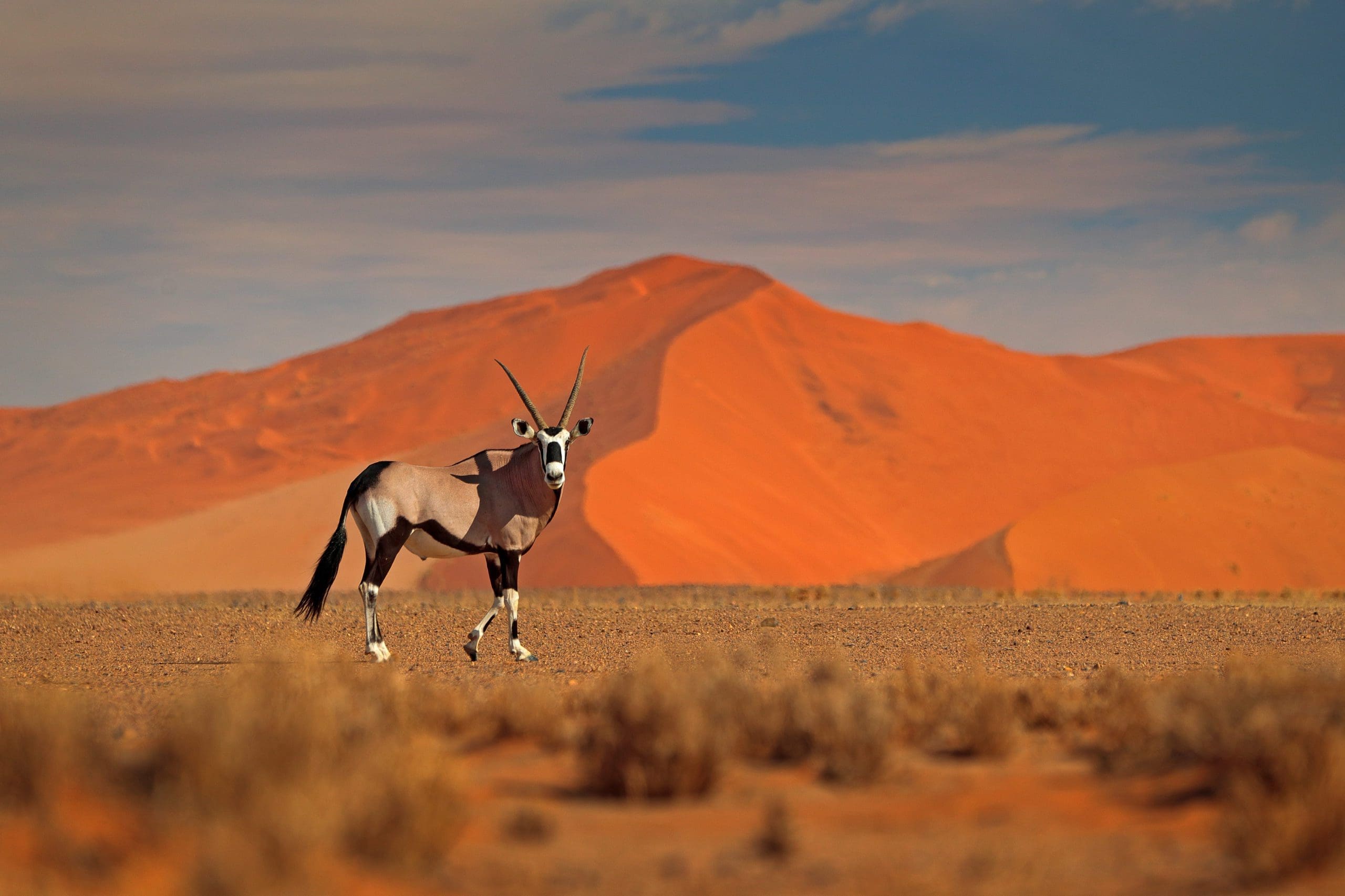 The arid landscape makes for incredible predator sightings. From leopards to huge black-maned lions, notably larger than their counter parts in South Africa's other game reserves. Small predators thrive here too and you can hope to spot; black-backed jackal, bat-eared fox, Cape fox, caracal, meerkat and yellow mongoose. A vast array of raptors and other dry-country birds are also common.
Besides the big five and charismatic predators, you can expect to see herds of gemsbok, springbok, eland and blue wildebeest, This is a self-drive park but morning and sunset safaris can be booked at a few of the camps.
11. HLUHLUWE-IMFOLOZI PARK, SOUTH AFRICA
Situated in the heart of Zululand, roughly 280 kilometers from Durban, Hluhluwe-iMfolozi Park is the oldest game reserve in Africa. The park was founded on the very land where Zulu kings lived and hunted and established the first laws of conservation.
Hluhluwe-iMfolozi is a rhino conservation stronghold, having played a crucial role in early efforts. Today every white rhino in South Africa is descended from the park's 20th century population and the reserve is still one of the best game reserves in Africa for rhino sightings.
With rolling green hills and vast woodland valleys, the park is also home to the remaining members of the Big Five, while other notable species include African wild dog and nyala. There are numerous hides scattered around the reserve's watering holes which make incredible vantage points for wildlife viewing.
The park is open to the public and a popular destination for self-drive safaris. Accommodation ranges from tented camps to various luxury lodges. The reserve is situated in a low risk malaria area so it is advisable to consult your doctor before visiting.
12. MAHANGO NATIONAL PARK, NAMIBIA
Mahango Game Reserve offers a completely different perspective of Namibia than Etosha's arid landscapes. Fed by the perennial waters of the serene Kavango River, its lush wetlands, shaded thickets and twisted baobab trees provide much needed respite from the heat for an incredible variety of animal life. Rare antelope like the sitatunga, roan, sable and red lechwe are a major highlight in Mahango, while more than 400 bird species have been recorded.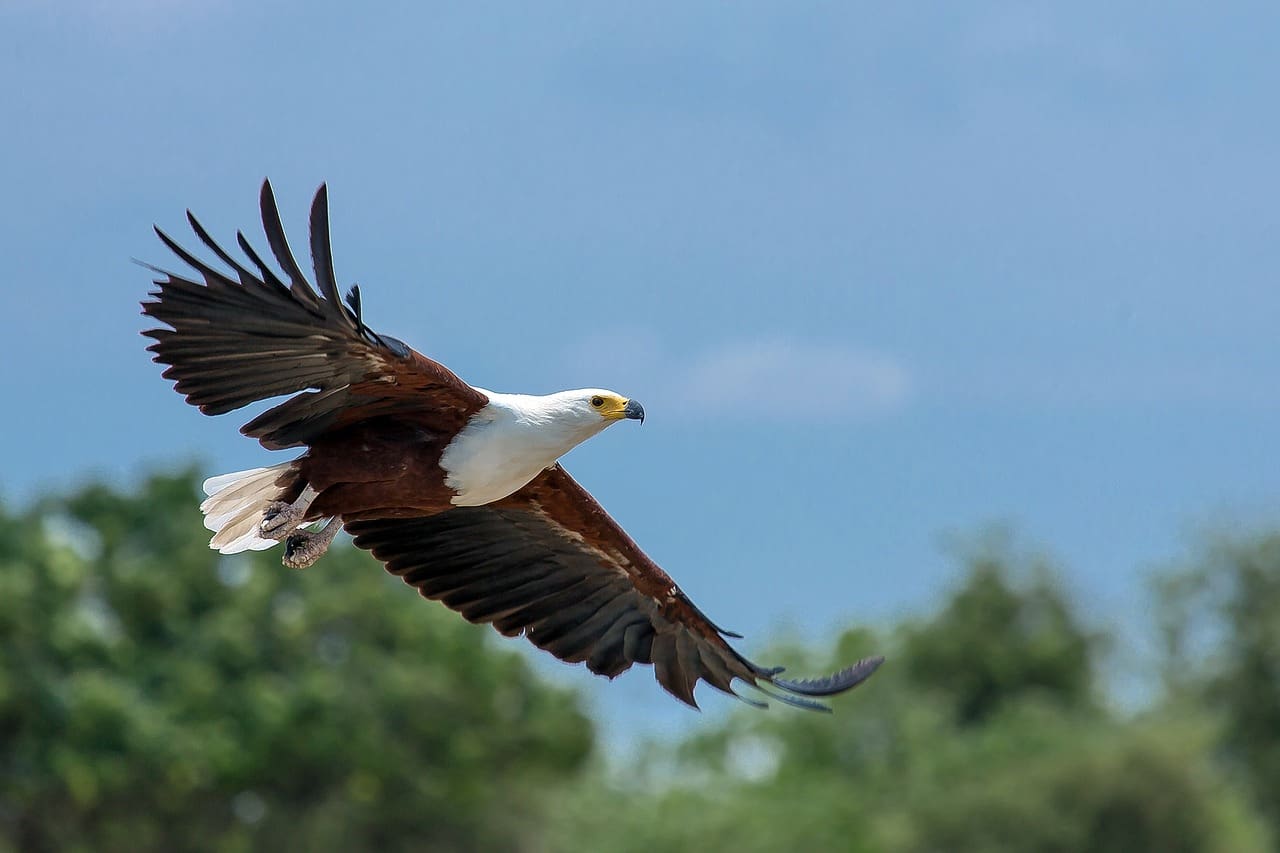 There are two self-drive routes, one of which is suitable for 2×4 vehicles, the other for experienced 4×4 drivers only. Despite the presence of lions, bush walking is allowed here (proceed with caution). There is no accommodation within the park itself, and therefore Mahango is geared towards day trips only, but there are several excellent hotels strung along the banks of the Kavango just a few kilometers from the park's entrance.
13. ZAMBEZI NATIONAL PARK, ZIMBABWE
Located upstream from Victoria Falls, the Zambezi National Park, together with the Vic Falls National Park, covers 56,000 hectares with 40 kilometre frontage on the mighty Zambezi River.
The park offers thrilling nature experiences on both land and water, with most of Zimbabwe's big game species found here in great numbers. Lion, leopard, elephant, buffalo, zebra, giraffe, sable, eland and waterbuck call the park's mopane woodlands and savannah grasslands home.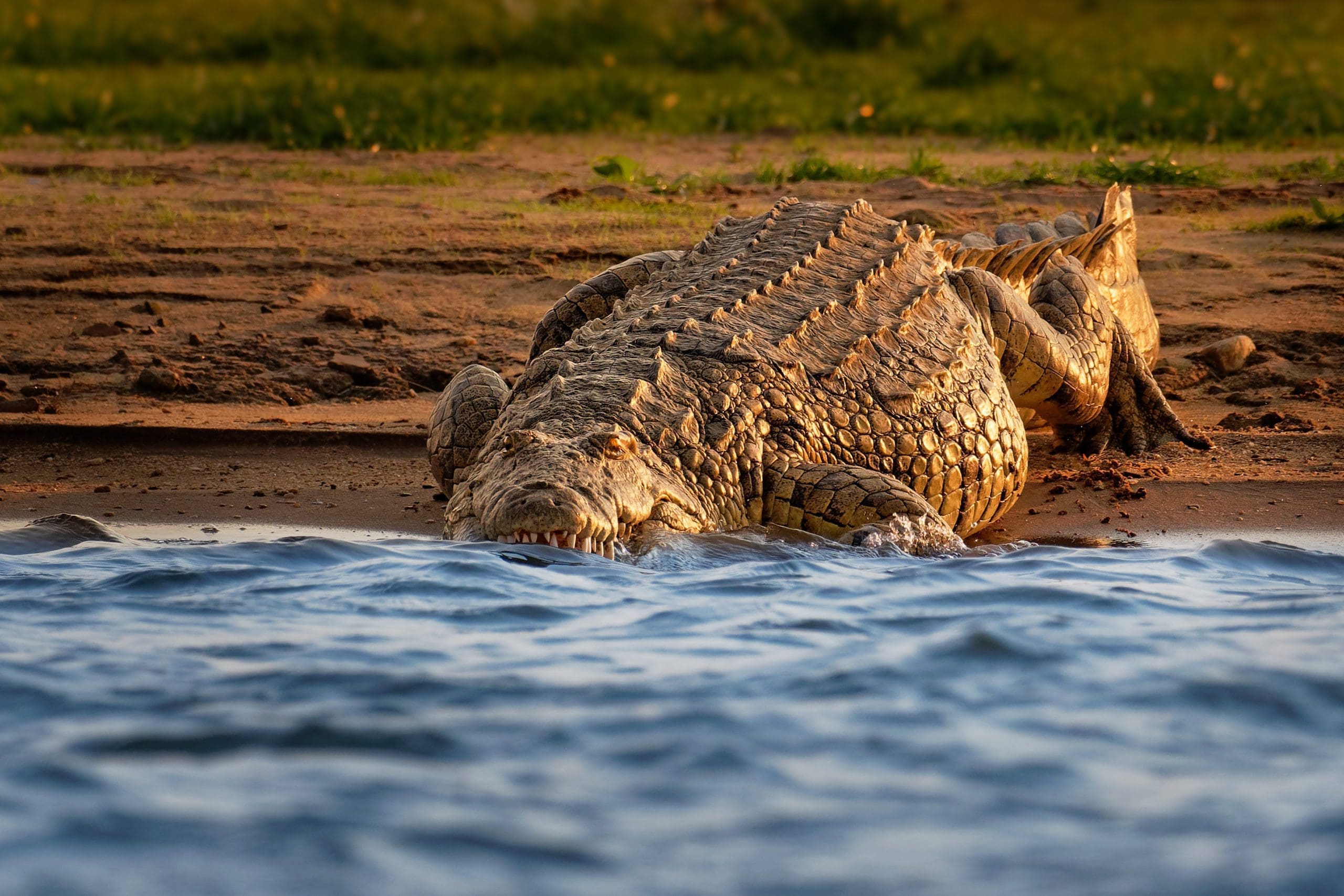 The Zambezi itself is home to 75 species of fish—including tigerfish and bream— the popular game fish species that draws fishermen from around the globe. Hippo and crocodile are also ever-present.
The river passes over several rapids in the basalt rockbed and the mostly dry tributaries of several streams cross the parks' Kalahari sands. Big trees and Ilala palms flank the Zambezi.
Popular activities in the area include safari's, fishing, boat cruises, and moon/stargazing.
14. SKELETON COAST NATIONAL PARK, NAMIBIA
Listed as one of the world's last great wilderness areas, Skeleton Coast National Park is shrouded with mystery and oozes a sense of an otherworldly type danger.
Considered one of Namibia's greatest treasures, the 16,000 square kilometre national park is home to equal parts wildlife attractions as historical sites. Here you'll find desert elephants, lions, rhino, jackal and cheetah, all thriving within the incredibly picturesque environment.
The coastline boasts the rusting remnants of multiple shipwrecks, painting a picture perfectly placed in an eerie pirate film. Broken along the coastal sands and partially submerged by the encroaching dunes, these ships are the park's main attraction. The unforgiving climate of the cold and dangerous Atlantic coupled with coastal fogs and devilish currents all made the Namibian coast a treacherous stretch of water to navigate.
As if the ships weren't enough, the beaches are also famous for playing host to scenes of the illusive brown hyena hunting young fur seals, while dolphins can often be spotted frolicking behind the breakers.
With breathtaking mountain ranges and canyons, Skeleton Coast is also a perfect location for long and scenic hikes.
15. NXAI PAN NATIONAL PARK, BOTSWANA
The Nxai Pan National Park is a unique destination, with its spectacular scenery being the main attraction.
Situated in northeastern Botswana, the park features rolling sand dunes, towering baobab trees, and of course the salt pans after which the national park is named. When flooded, short grasses replace the salt pans and attracts large herds of grazers – including zebra and wildebeest.
The best time to visit is between December and April, and the park's location makes it easy to combine your visit with a trip to Chobe or the Okavango Delta.
The only accommodation on offer in the pan comes in the form of mobile camps, however the nearby Makgadikgadi Pan camps are also an excellent option.
Join our community of keen travellers, wildlife enthusiasts and adventure seekers.