East Africa is home to some of the most sought after travel destinations on the continent. Loosely defined, the region encompasses multiple countries, each of which boasts unique cultures, landscapes and ecosystems.
Africa's eastern nations offer a wide variety of attractions, from the finest national parks on earth, to picturesque white sand beaches snuggled against turquoise waters and traditional villages where cultures have been unchanged for hundreds of years.
How many countries are there in East Africa?
There are 10 countries that officially make up East Africa. These are; Burundi, Djibouti, Eritrea, Ethiopia, South Sudan, Rwanda, Kenya, Tanzania, Madagascar and Somalia.
Here are 11 exciting travel destinations in East Africa:
Mount Kilimanjaro, Tanzania
One of Africa's most iconic landmarks, Mount Kilimanjaro is a serene sight against the savannah foreground.
Standing at 5,895 metres, Kilimanjaro is the highest peak on the continent and the world's highest free-standing mountain.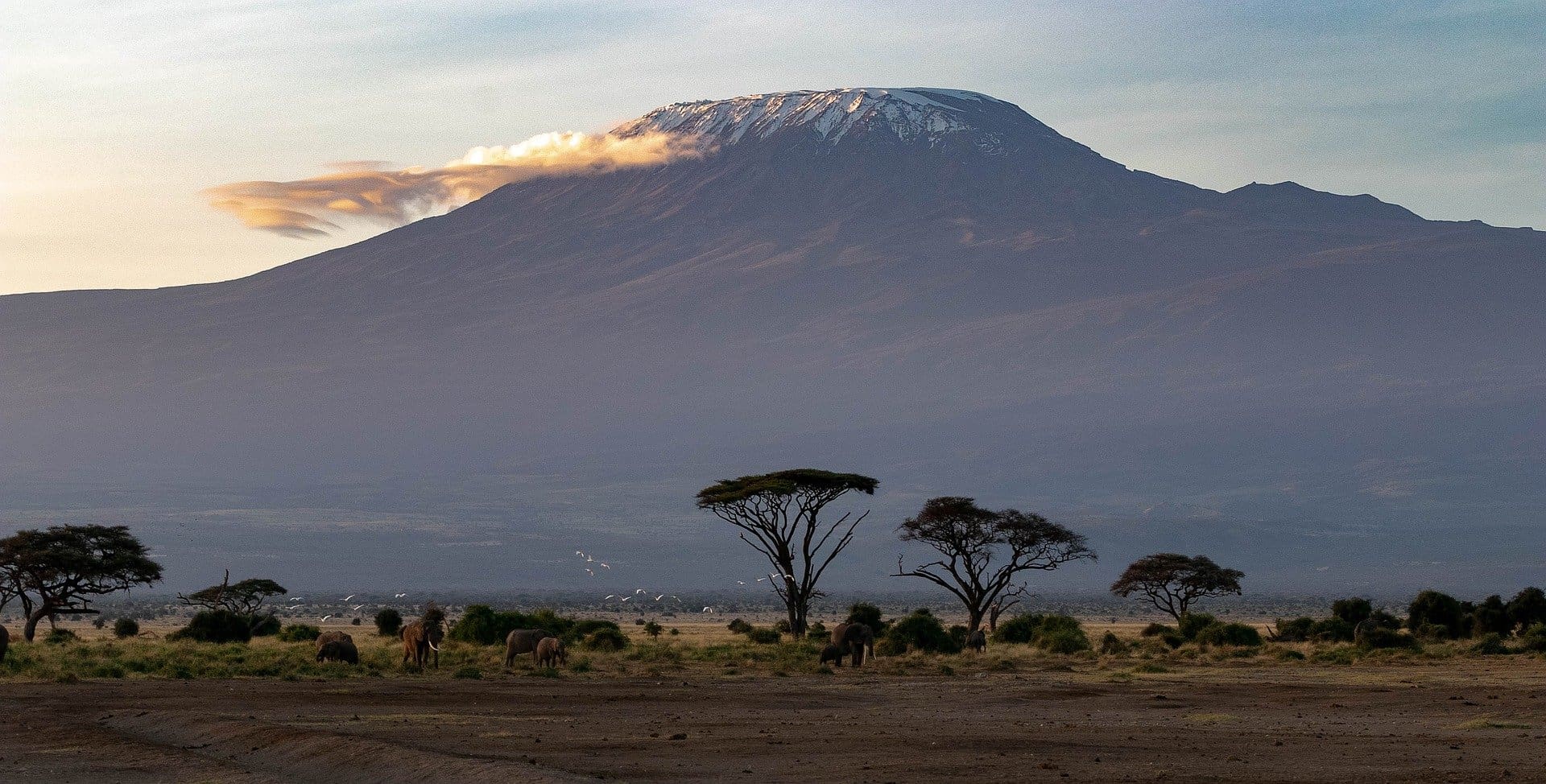 Previously accessible by experienced climbers only, today the climb up Mount Kilimanjaro is available to anyone with a reasonable level of fitness and a hunger for adventure. Climbing with a guide is compulsory and the trek usually takes between 5 and 9 days depending on your route. Its advised that you allow a few extra days to acclimatise beforehand.
If you're pressed for time, consider climbing the nearby Mount Meru instead.
Maasai Mara National Reserve, Kenya
One of the most famous safari destinations in the world, Maasai Mara National Reserve has a reputation for providing memorable wildlife encounters.
Not only does the Maasai Mara play a role in the annual 'Great Migration' but its also home to a high density of big game species all year round. It's very possible to see the whole Big 5 in a single day along with huge herds of wildebeest, zebra and giraffe.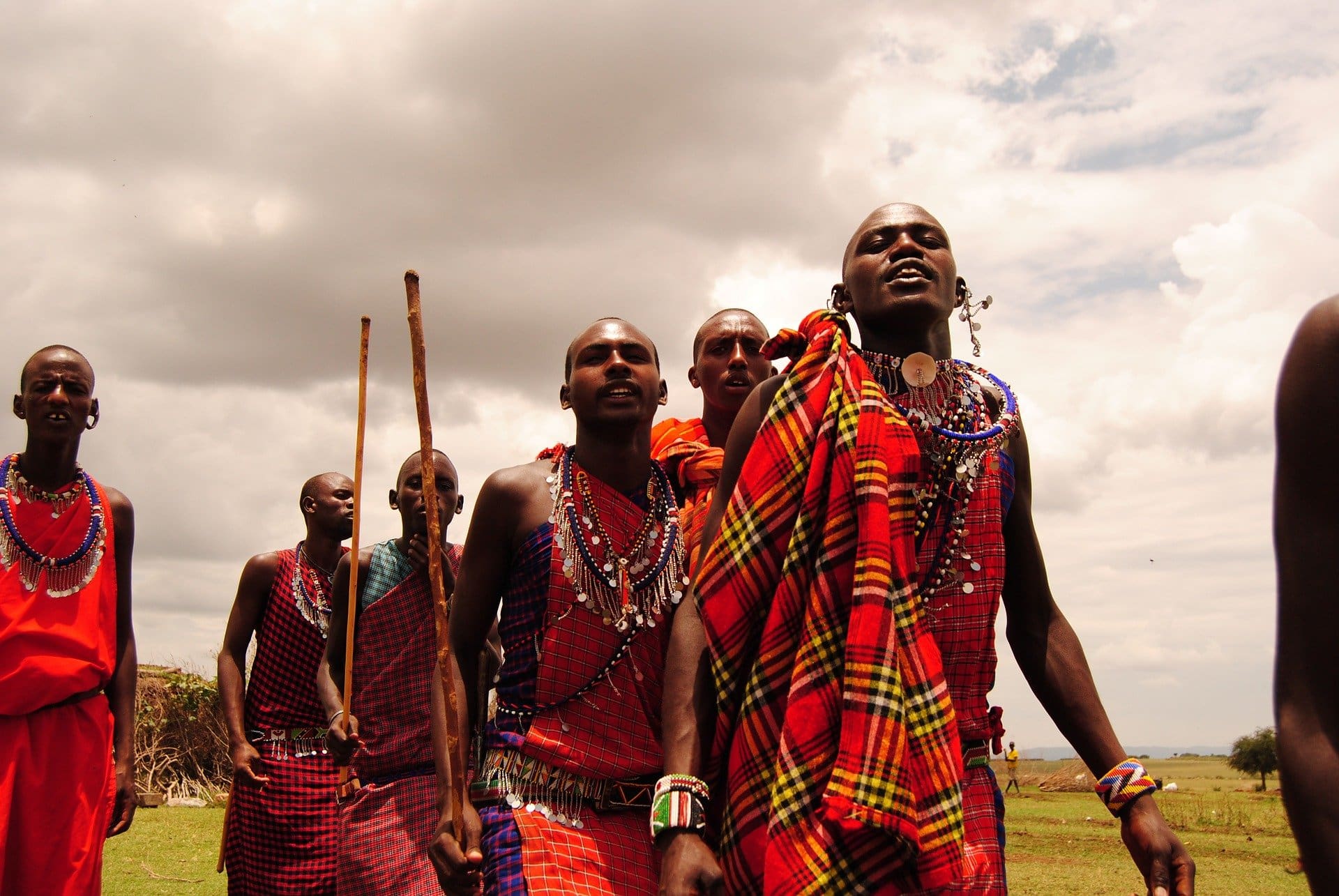 Experiencing a river crossing during the migration is an experience that few safari goers will ever forget, as herds of wildebeest in their thousands attempt to cross the mighty Mara River with giant nile crocodiles lying in wait.
Visiting traditional Maasai villages and learning about their ancient way of life and culture is another highlight of visiting this incredible travel destination in East Africa.
Omo Valley, Ethiopia
Forming part of Africa's transfrontier Great Rift Valley, Omo Valley is one of the most remote travel destinations in East Africa. It almost appears as a civilisation thriving in a pre-colonial era.
For those willing to make the long and difficult journey away from East Africa's usual tourist hotspots, the rewards are plentiful. Here visitors will be rewarded with incredible scenery and the chance to visit small villages that have remained unchanged for hundreds of years.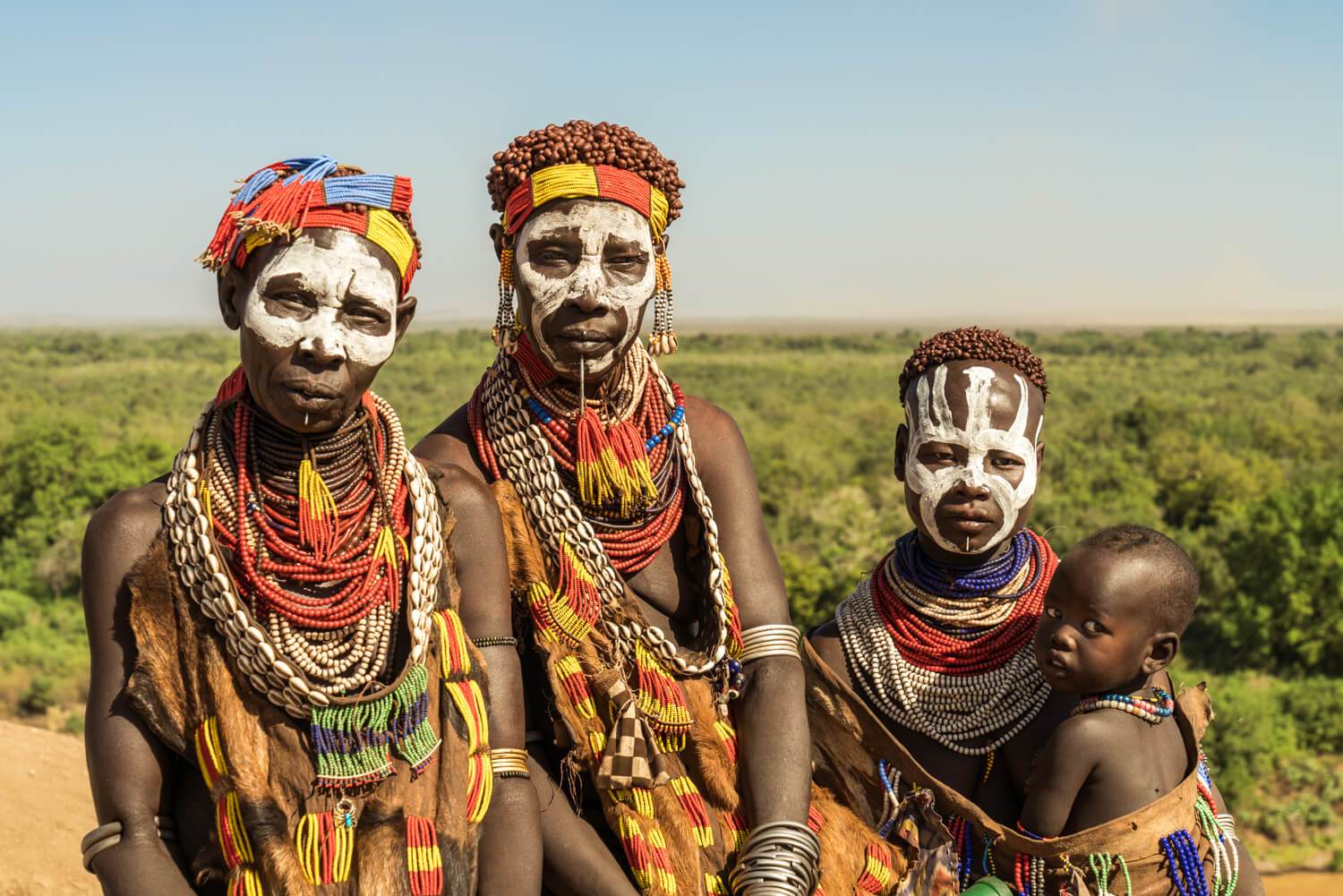 The Omo Valley Region is home to many different tribes, each of which has their own ancient traditions with regards to dress, culture and ceremonies.
It is advised to join a tour in order to get the most out of your Omo Valley experience, some of which combine cultural visits with white-water rafting on the region's famous rapids.
Volcanoes National Park, Rwanda
Full of lush vegetation and blanketed in thick mist, Volcanoes National Park is nestled deep within Rwanda's Virunga Mountains.
Africa's oldest national park, Volcanoes is one of the best places on earth to encounter the great apes, primarily the critically endangered mountain gorilla. A subspecies of the wider-ranging eastern gorilla, there are only around 800 of these amazing animals left.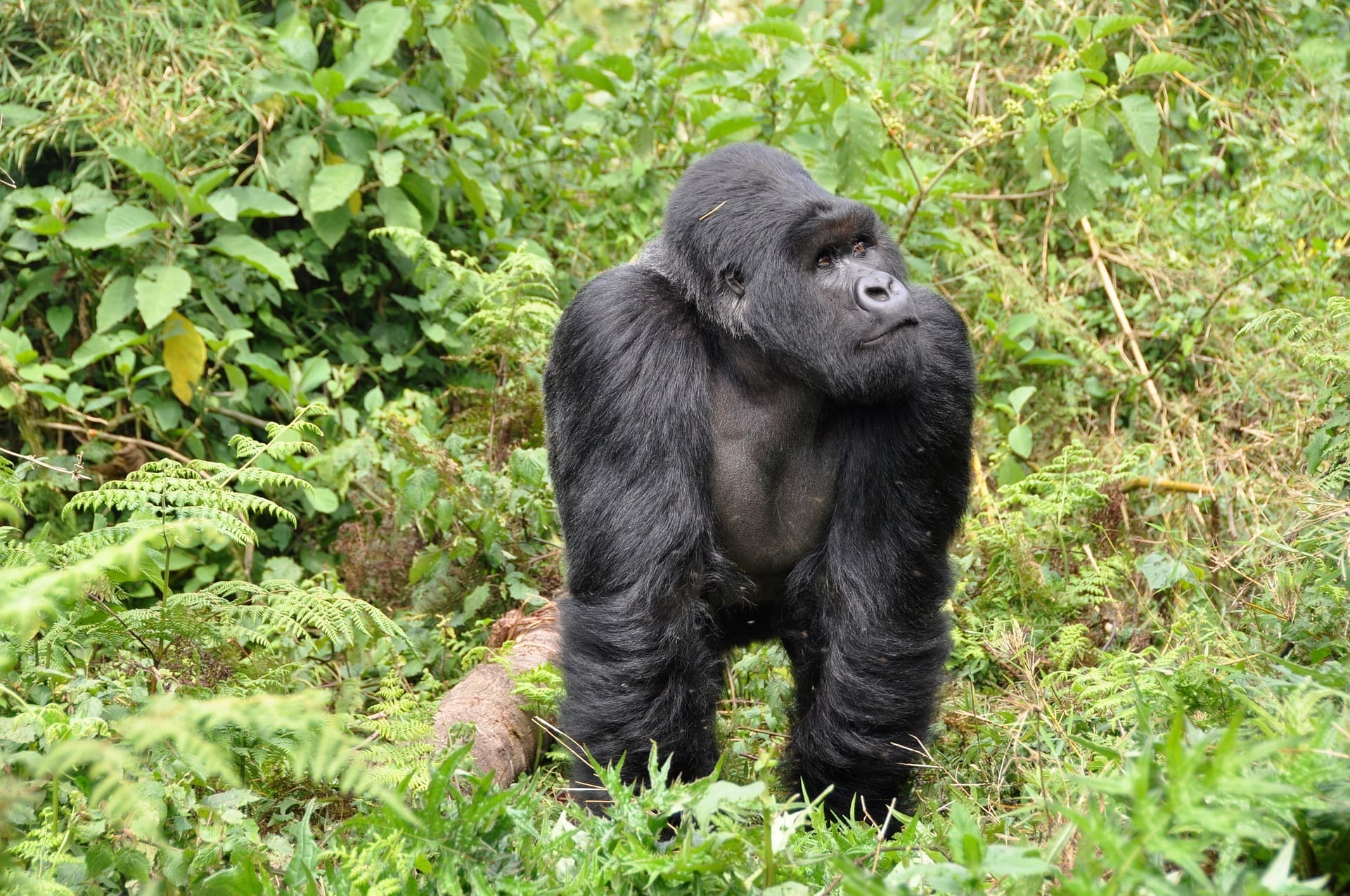 Spending time with a family of mountain gorilla's in their natural environment is an incredibly moving experience that should be on every wildlife lover's bucket list. Gorilla treks are led by experienced guides and depending on the location and weather, can sometimes involve a few hours of hiking.
Volcanoes National Park is also home to a variety of other rare species, including 29 bird species.
Zanzibar, Tanzania
Zanzibar is the epitome of a tropical island destination, and home to some of the incredible beaches that East Africa is known for.
Situated off the coast of Tanzania and surrounded by crystal-blue waters, Zanzibar is renowned for its fascinating history as a former stop along the spice route, where the island's Arab rulers would trade slaves for spices.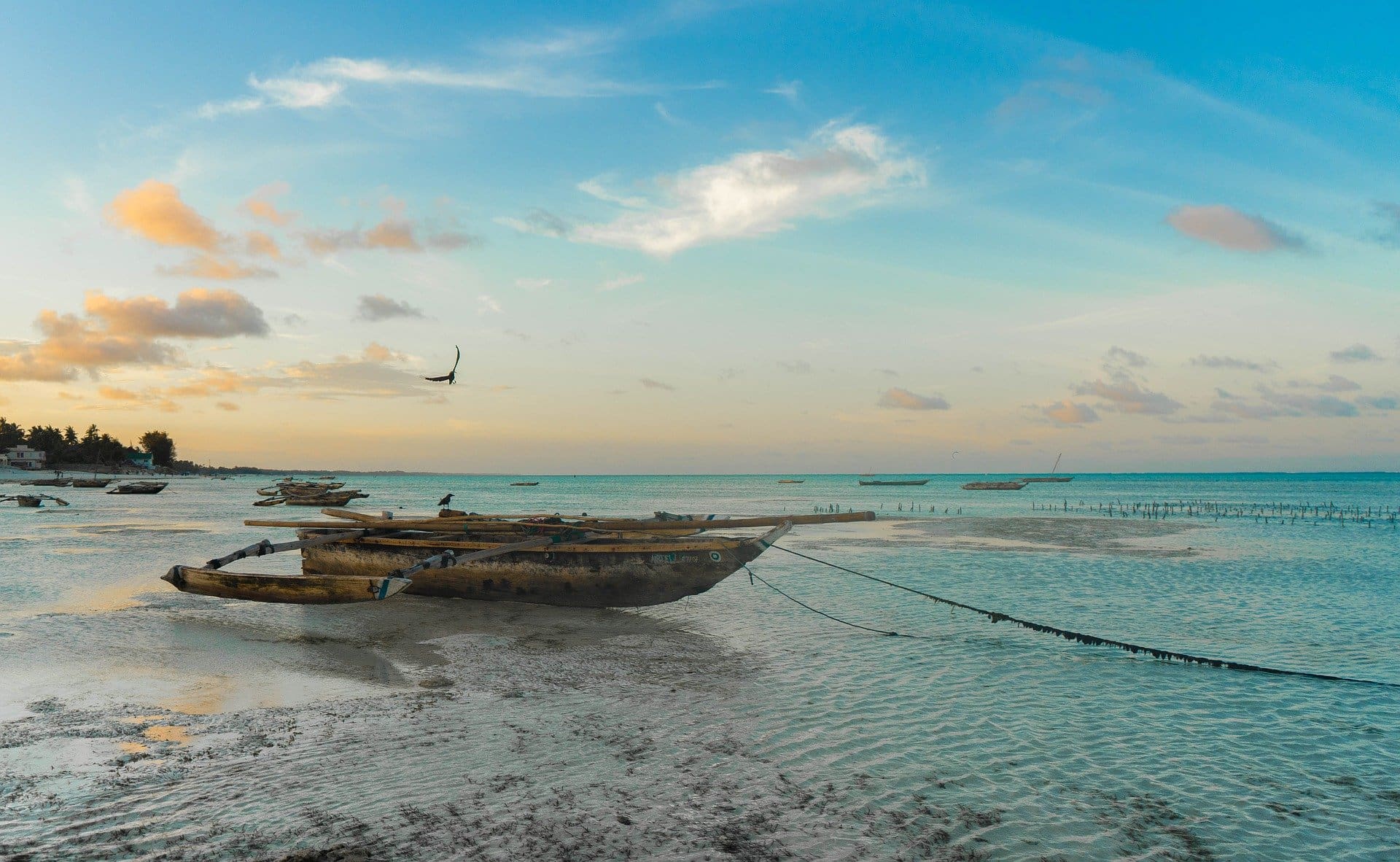 The island's exotic past is still evident today, through its elaborate architecture. Stone Town is one of its biggest attractions with ornate houses, narrow alleyways, a Sultan's palace, and many mosques.
Zanzibar's picturesque white-sand beaches, host coral reefs are ideal for snorkeling and scuba diving.
Amboseli National Park, Kenya
Usually a top-of-the-list destination for safari goers visiting Kenya, Amboseli National Park is one of the best places in the world to see elephants. It is home to the largest remaining bull elephants on the continent. These ginormous individuals, known as 'Tuskers' are world-famous for their age and colossal tusks.
The park is centred around 'Observation Hill' which offers incredible views of the plains below. Large breeding herds of elephants and giraffe can readily be seen grazing against the backdrop Mount Kilimanjaro.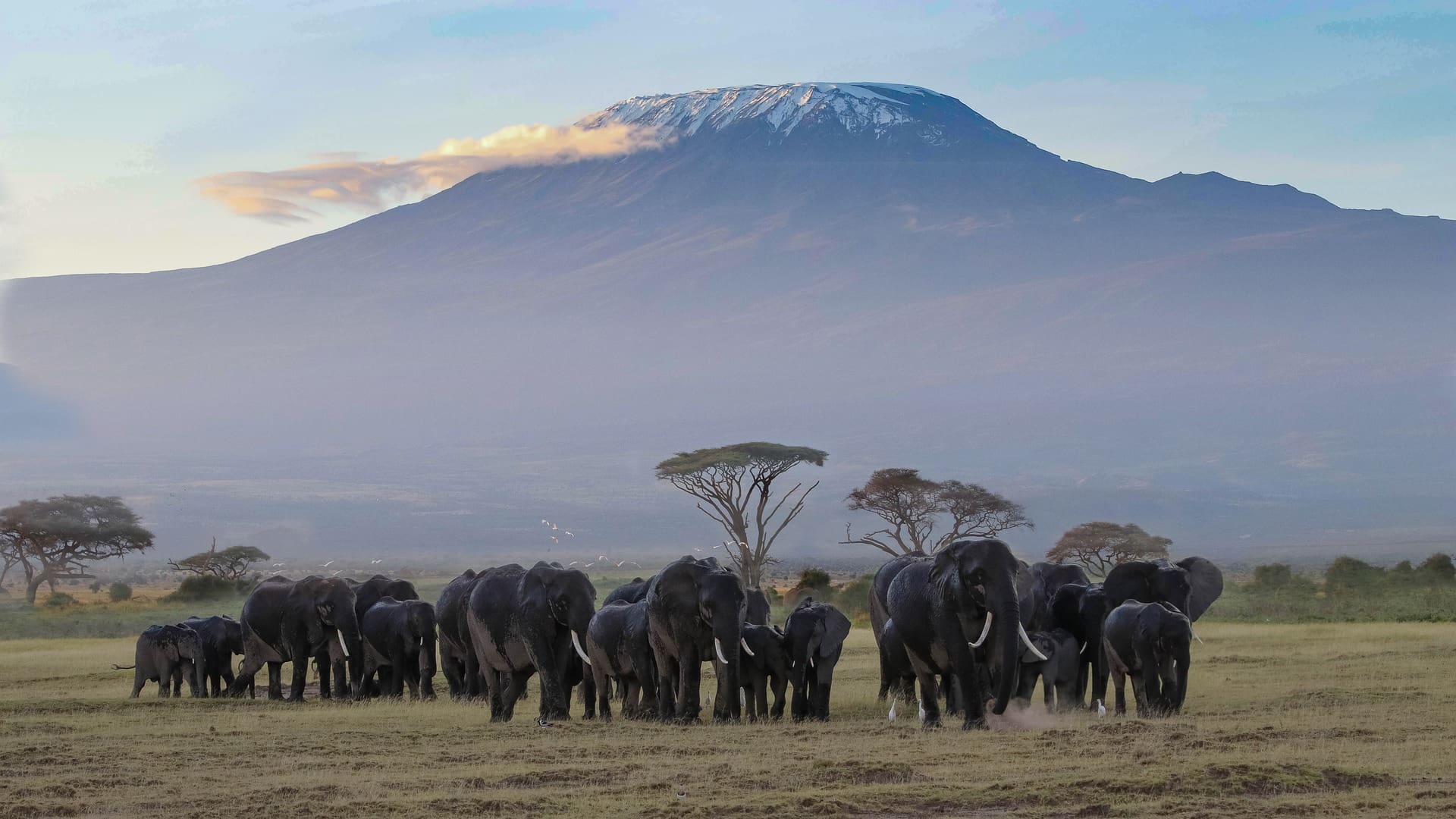 As if the elephants weren't enough, Amboseli is one of the best places in the world for bird watching with over 400 species of bird and 47 raptors. This abundance of birdlife is thanks to the presence of a vast network of swamp ecosystems, fed by an endless underground water supply, that filters through expanses of volcanic rock from Kilimanjaro's ice cap. The water funnels its way into two clear-water springs in the heart of the park.
Various Maasai tribes live around the park, and besides their cattle, Amboseli is home to more than 50 mammal species including: hippo, cheetah, leopard, lion, rhino and buffalo and more.
Lake Nakuru National Park, Kenya
Lake Nakuru National Park is one of the premier safari destinations in East Africa, and the highlight of the park is of-course, the lake.
This soda lake is famous for its breathtaking flamingo population. The size of the flock in the area is dependant on the time of year, and the dry season can see the number of greater and lesser flamingo reach almost 2 million, creating a pink haze across the lake's surface. A truly breathtaking sight when witnessed from above.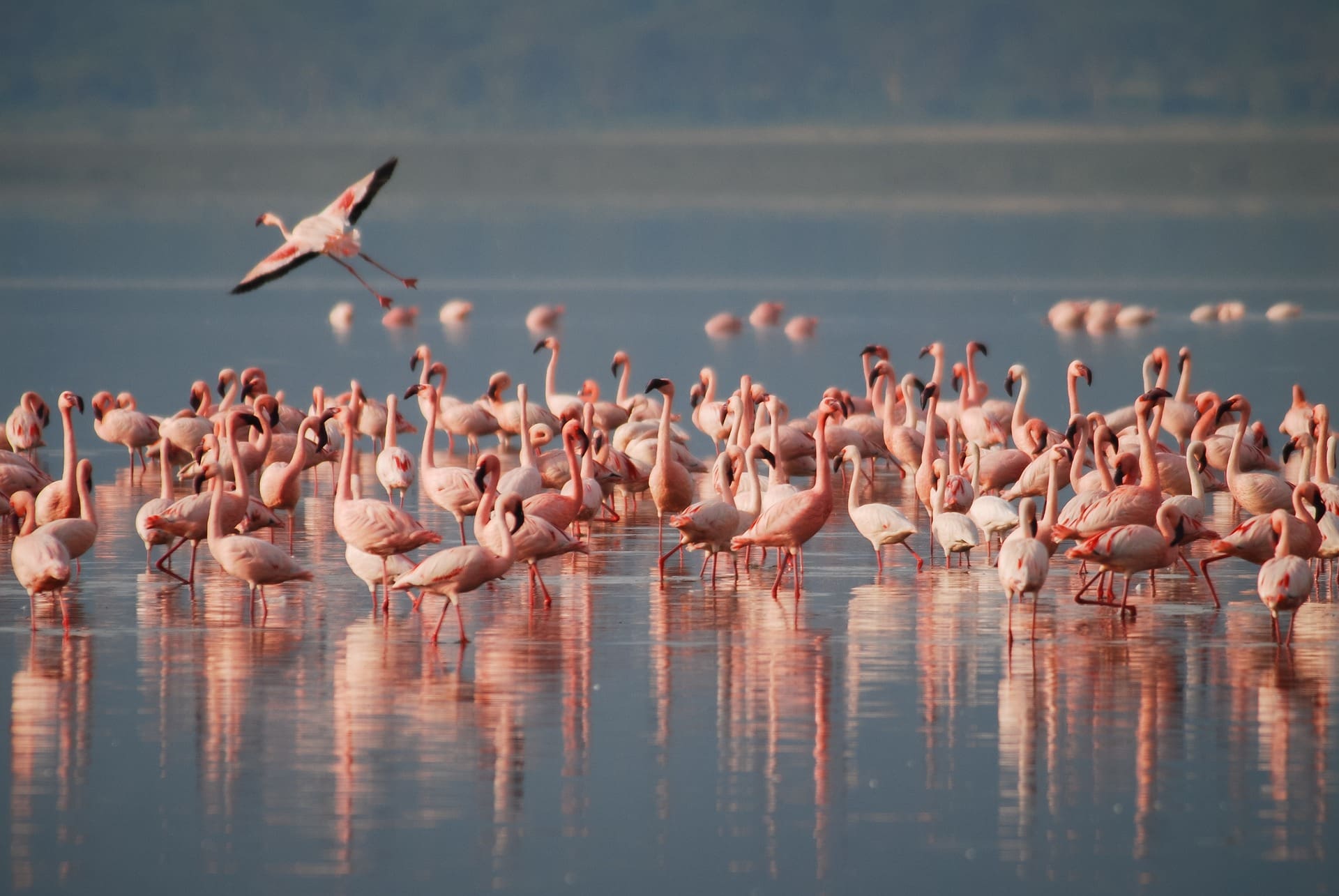 As the lack of rain causes water levels to drop, the lake becomes more alkaline and generates more algae, which is what attracts the birds to the lake.
The surrounding national park is home to a variety of Africa's iconic animals, including lions, rhino and around 450 species of bird.
Lalibela, Ethiopia
Within the heart the northern highlands, Lalibela is an ancient town with great religious importance to Ethiopia's Orthodox Christian population.
The town was designed in the 12th century as a form of 'New Jerusalem' – an alternative destination for pilgrims who were unable to visit the Holy Land due to conflict.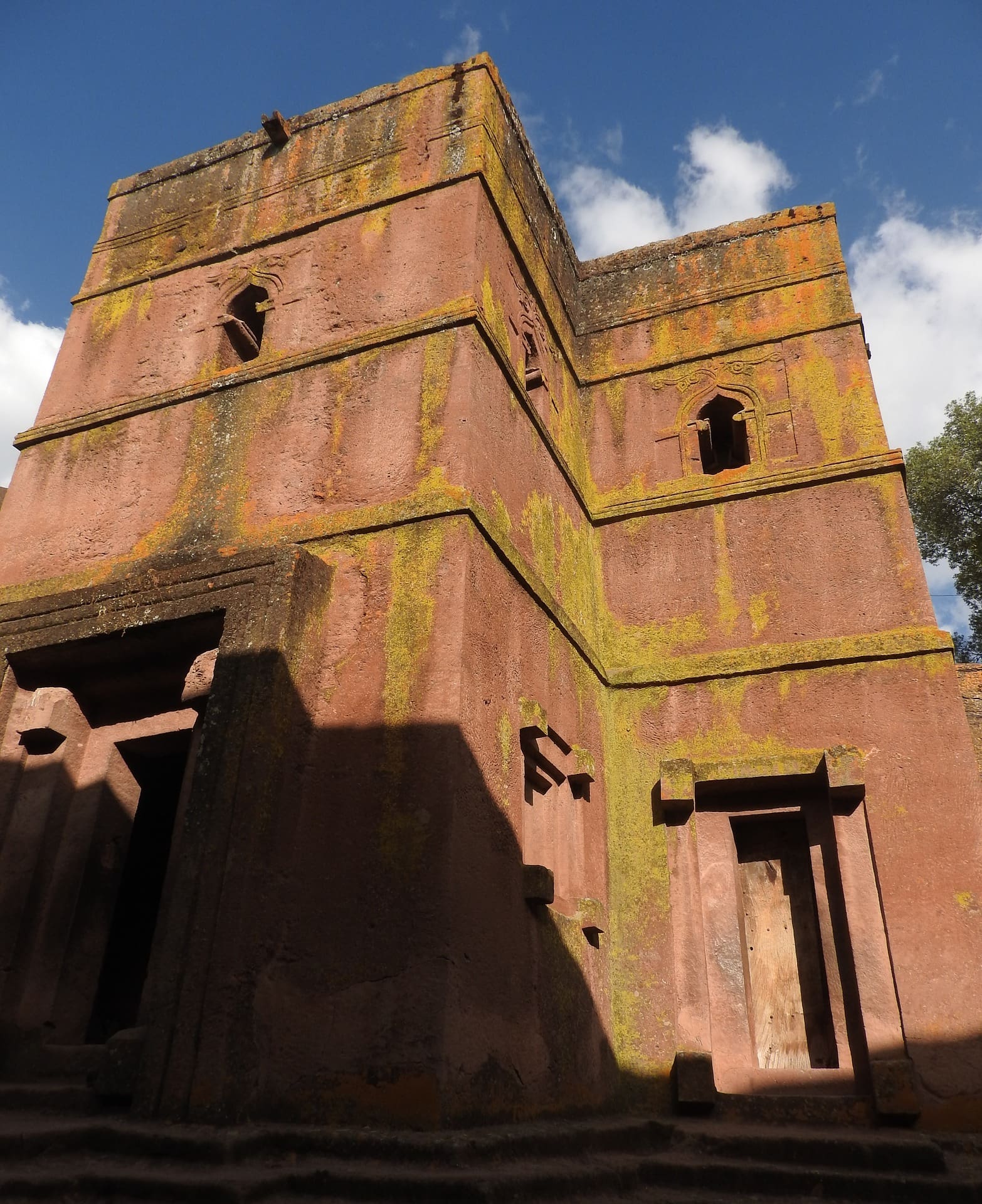 Today, the town's magnificent rock churches draw tourists from across the globe. There are 11 monolithic churches, each one carved directly into the rock face and a testament to their creator's religious devotion.
One of them, Biete Medhani Alem, is believed to be the largest monolithic church in the world.
Serengeti National Park, Tanzania
With its name originating from the Maasai word 'sringet' meaning 'a place where the land goes on forever', there is no better way to describe the Serengeti National Park.
One of the oldest and most famous national parks in Africa, the Serengeti boasts vast open plains dotted with wildlife an acacia trees. These savannah plains are a great place to see Africa's big cats in all their glory. Particularly during the rainy season when the great migration sees the herds of wildebeest descend upon the Serengeti to give birth – newborn calves and pregnant mothers make easy meals for hungry predators.
In April, the herds start their migration to the Maasai Mara, but the game-viewing remains exceptional all year round.
Those in search of the ultimate safari experience should consider combining a trip to the Maasai Mara with a visit to Serengeti National Park in neighbouring Tanzania.
Watamu, Kenya
Contrary to most other beach towns in Kenya, Watamu is still renowned for being a haven of peace and quiet.
Intimate, laid back and rich with history, Watamu is situated right in the middle of Kenya's incredible coastline and is best known for its picturesque bays, palm-fringed beaches, and prolific coral reefs.
Deep-sea fishing is a popular pastime here, and a variety of dive schools offer the chance take up scuba diving, while vibey beachfront restaurants serve fresh seafood,
Mida Creek boasts stunning birdlife, and Gedi Ruins offers an insight into the life of the 13th Century Swahili people.
Ngorongoro Crater, Tanzania
Tanzania's Ngorongoro Conservation Area is home to the world's largest caldera, known as the Ngorongoro Crater. The ancient crater is approximately 600 metres deep and once of the most unique natural spectacles in East Africa.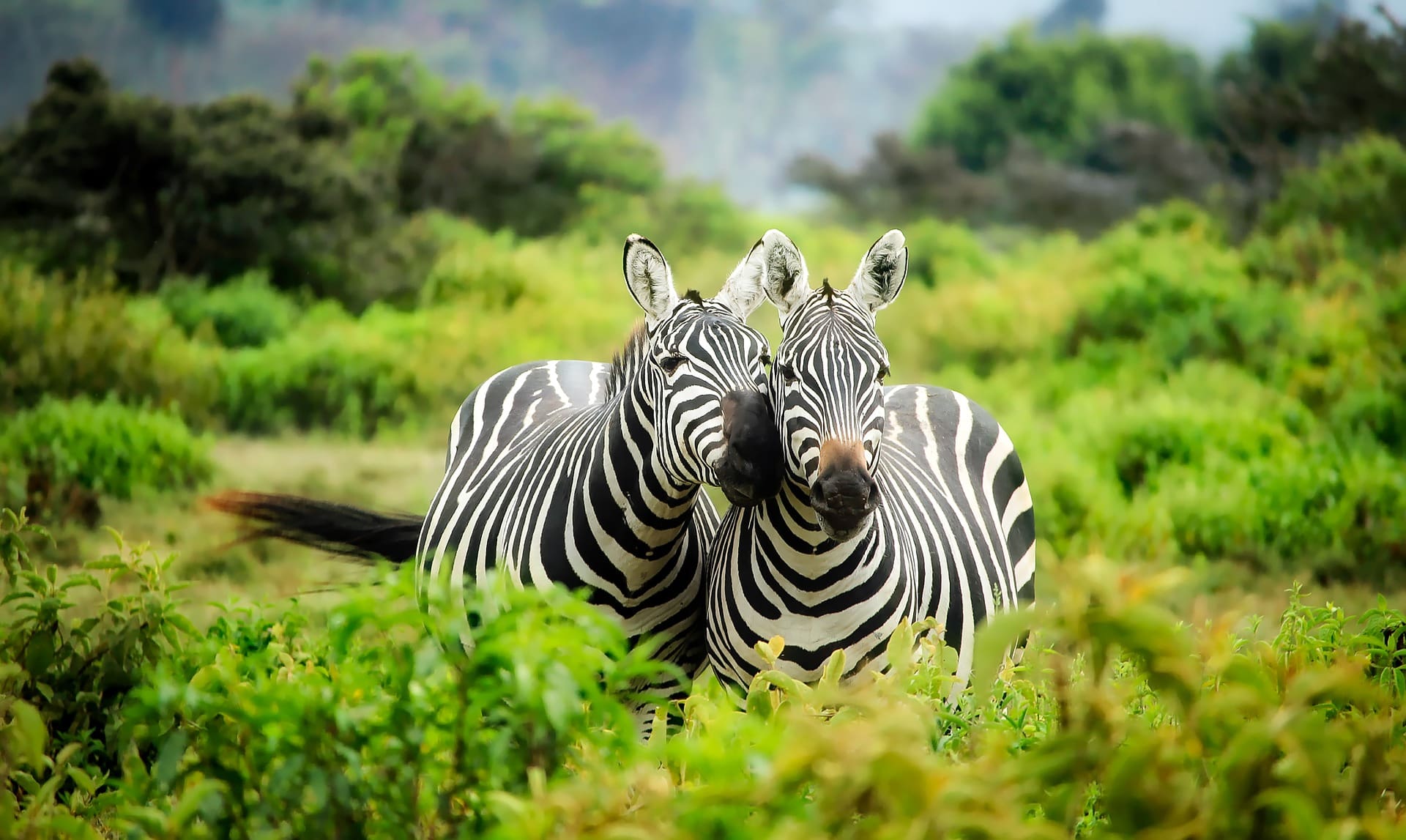 The crater is home to a healthy density of animals, and photographic opportunities are like none other anywhere on the continent, as Africa's wildlife shows off against the dramatic backdrops of the volcanic crater.
Here you'll find a significant population of critically endangered black rhino and some of the largest remaining tusker elephants. Large herds gather in their thousands and incredible sightings of the predators who follow them – like huge black-maned lions – are frequent.
Join our community of keen travellers, wildlife enthusiasts and adventure seekers.